Bucs ready to dig out of another early hole
After bouncing back from rough start in 2014, Pirates know what lies ahead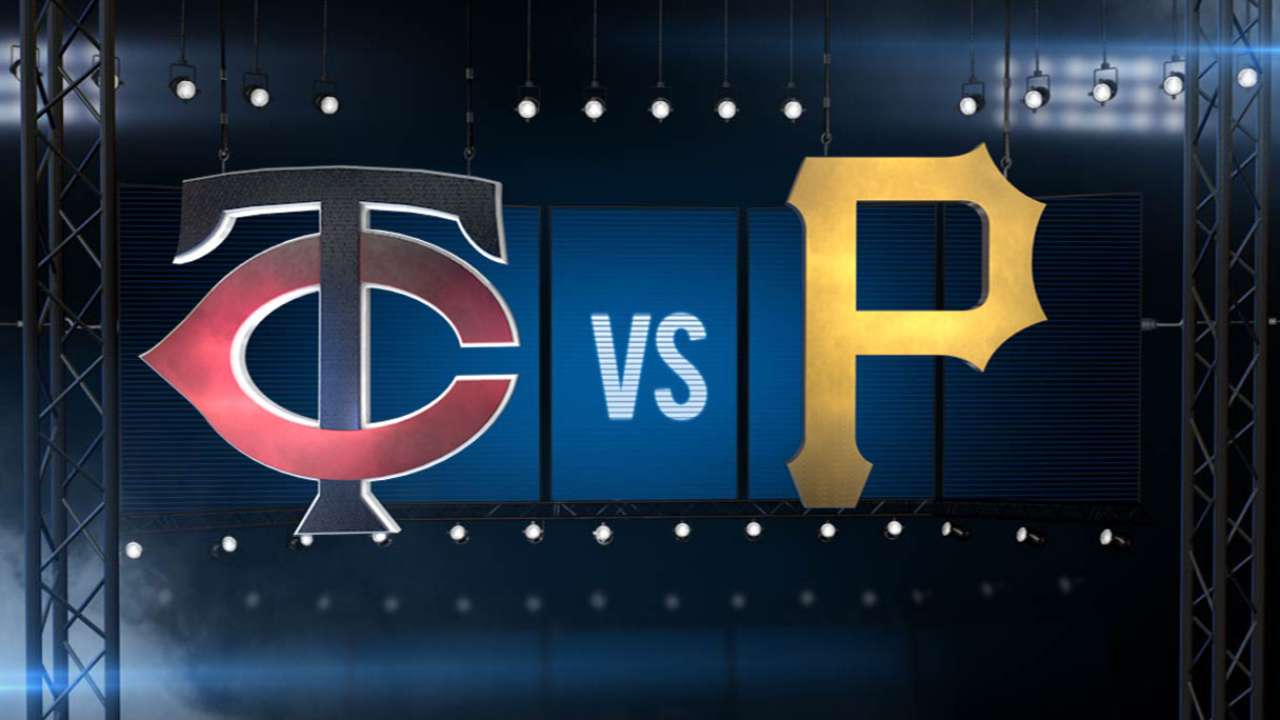 PITTSBURGH -- The Pirates entered this season no longer satisfied with the thought of being a Wild Card team. They set their sights higher, then stumbled out of the gate too long to simply write it off as a slow start.
If the narrative sounds familiar, that's because it played out almost the same way last year. Except the Pirates were technically in worse shape then, having carried a 17-23 record through their first 40 games.
They entered Thursday's off-day -- just short of one-fourth of the way through their season -- with an 18-22 record, tied for third place in the National League Central and nine games behind the division-leading Cardinals.
The Pirates have been here before, a statement as comforting as it is concerning.
"It's a position that we're familiar with," Josh Harrison said Wednesday night. "Not saying we want to be here, but we're here. We're going to come in and keep working. That's all we know. If we keep playing our ball, it's going to change."
But the Bucs have been plagued by inconsistency. They've lost six of their past seven after reeling off four straight wins. They followed a five-game winning streak, their longest of the season, by losing seven of their next eight.
They've played 16 one-run games this year and lost 10 of them. They're 0-6 in extra innings. As manager Clint Hurdle put it Tuesday, they've too often displayed "more guts than good."
"We're showing that we've got fight regardless of what happens," Harrison said. "Sooner or later, it's going to break through."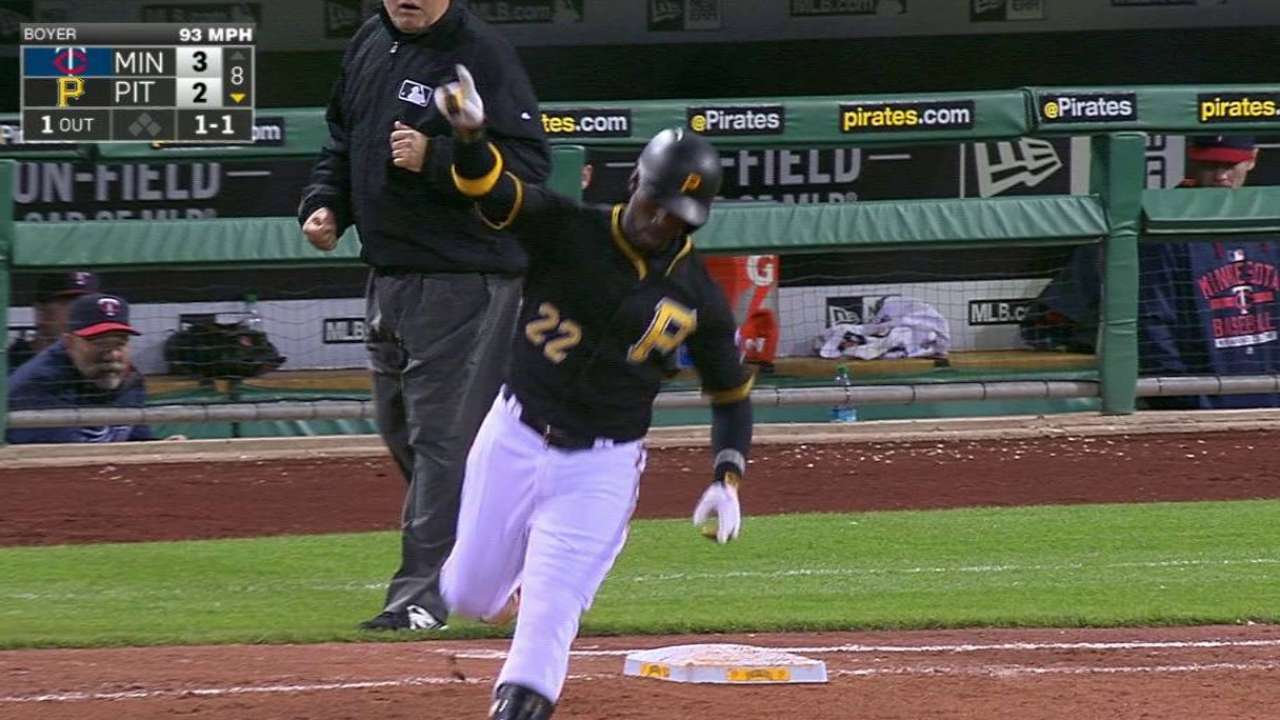 Indeed, the Pirates have shown some signs of life. They have a losing record, but they've scored more runs (154) than they've allowed (145) this season.
Right-handers A.J. Burnett and Gerrit Cole have been outstanding. Jung Ho Kang has earned a bigger role, and Starling Marte has earned the cleanup spot. Neil Walker is getting on base, and Harrison seems to be hitting his stride.
"We do some things well. We've got to do some things well consistently," Hurdle said. "The game has let us know where we need to improve, what we have done well, what we need to do better."
With one-fourth of the season in their rearview mirror, the Pirates have one of the Majors' lowest-scoring offenses. The back end of their rotation has been responsible for too many big innings. Andrew McCutchen has struggled -- the most unexpected development of the season.
"Nothing's played the way we wanted it to," Hurdle said. "We've had glitches in every category right now, hence our record ... We've got a lot of work in front of us."
The same was true a year ago, and the Pirates wound up back in the postseason. It's not the start they had in mind, but they've played themselves into this familiar position, hoping history will repeat itself.
"We're an optimistic team. We know we've got a good team," Harrison said. "We've been here before. We don't want to be here, but we're here."
Adam Berry is a reporter for MLB.com. This story was not subject to the approval of Major League Baseball or its clubs.