Mo's son honored as MAAC's top pitcher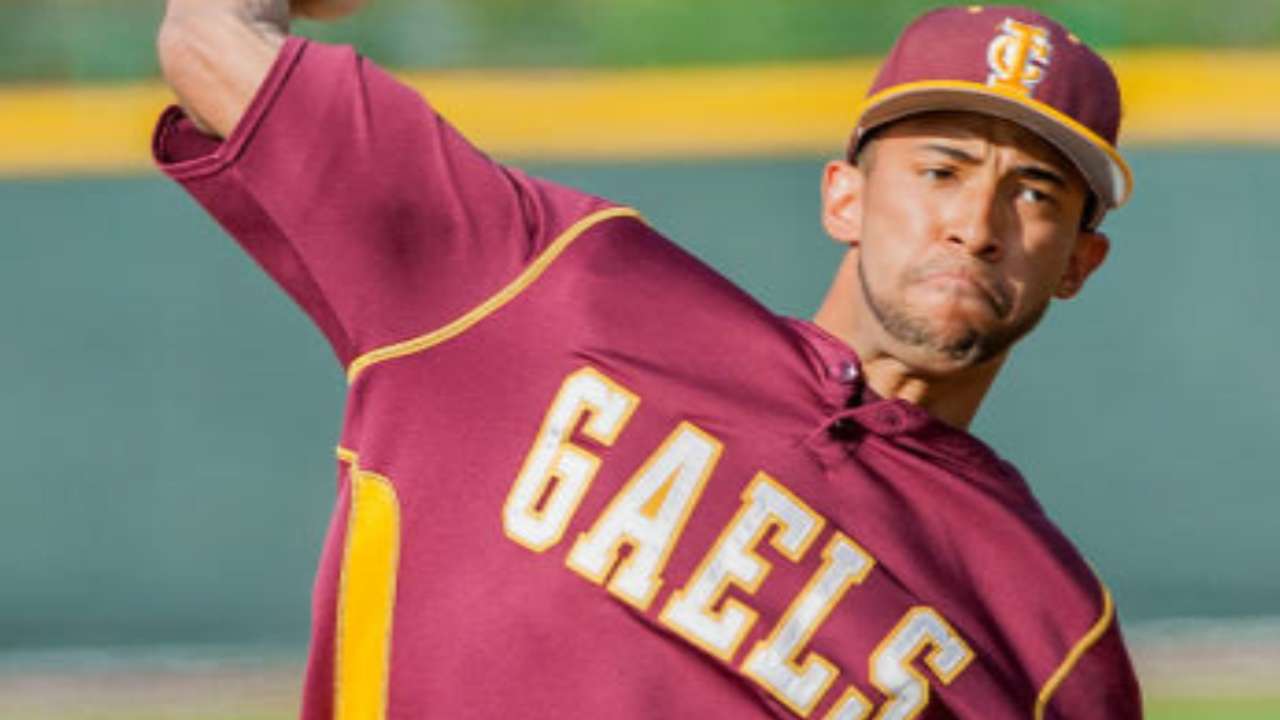 Mariano Rivera 's son is following his famous father and making a name for himself.
Rivera, the son of the iconic Yankees closer, was named the Metro Atlantic Athletic Conference Pitcher of the Year earlier in the week in recognition of his stellar season for Iona College.
Rivera, a right-handed pitcher like his father, was drafted by the Yankees in the 29th round last year and could be taken as early as the fifth round in next month's First-Year Player Draft. The junior posted a dominant season for Iona, striking out 113 batters in 85 innings and holding opposing hitters to a .211 average while going 5-7 with a 2.65 ERA.
Rivera was an All-MAAC first-time All-Star and led the conference in strikeouts, and he was the first pitcher from his school to be named the conference's top pitcher since John Novinsky in 2000. Inside conference play, Rivera notched a 1.81 ERA and held opposing hitters to a .155 batting average.
He made the All-Academic team as a freshman for Iona but struggled on the mound with a 7.25 ERA in 36 innings. Rivera started 12 of his 13 appearances and improved to a 5.40 ERA as a sophomore, and he threw six complete games -- one shy of the school record -- as a junior.
Rivera's father and namesake was a 13-time All-Star and a five-time World Series champion with the Yankees who retired after the 2013 season as the game's all-time leader in saves (652).
MLB Network and MLB.com will have live coverage of the first night of the First-Year Player Draft, covering the top 70 picks -- or through Round 2 -- starting at 7 p.m. ET. MLB.com will provide exclusive live pick-by-pick coverage of Rounds 3-10 on Day 2, starting at 1 p.m., and Rounds 11-40 on June 10, beginning at noon. Prior to the start of the Draft, MLB Network and MLB.com will air a Draft preview show starting at 6 ET.
Spencer Fordin is a reporter for MLB.com. This story was not subject to the approval of Major League Baseball or its clubs.