ASG debate: Gordon or Wong at second in NL?
Marlins speedster faces power of emerging Cards star on Midsummer Classic ballot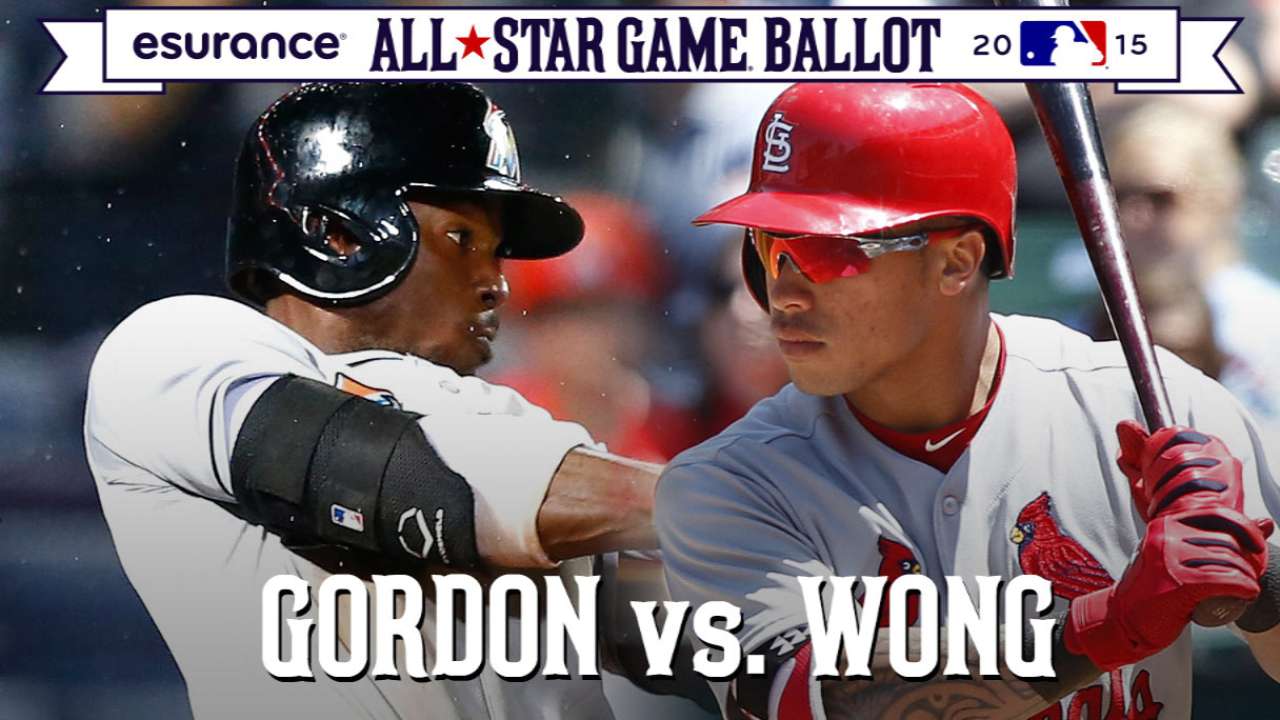 *** We will be doing daily ASG debates until balloting ends on July 2. We will frequently be pitting one player against another and have a writer make a case for one of them, but that doesn't mean there aren't other great candidates for that position. In fact, your comments could spark a new debate for us to tackle. So let us know what you think. ***
Dee Gordon has a big league pedigree.
Being the son of former Major League pitcher Tom Gordon, however, hasn't opened many doors for him. No, the speedy middle infielder for the Miami Marlins has actually had to spend his professional career proving himself at every level, playing so well that he has to be given a chance.
And the effort has paid off.
Traded in the offseason from the Dodgers to the Marlins, Gordon finds himself very much in the conversation for the starting second base spot on the National League team in the All-Star Game.
The choice seemingly could come down to the flash and dash of Gordon vs. the power potential of Cardinals second baseman Kolten Wong.
Gordon and Wong play the same position, but they play much a different game.
Wong has some pop. After being selected 22nd overall in the 2011 First-Year Player Draft, he hit 12 home runs as a rookie last season, and he is showing signs of increased power this season. In addition to batting .311, Wong has hit five home runs and driven in 22 runs. He has also scored 22 runs and has 11 walks.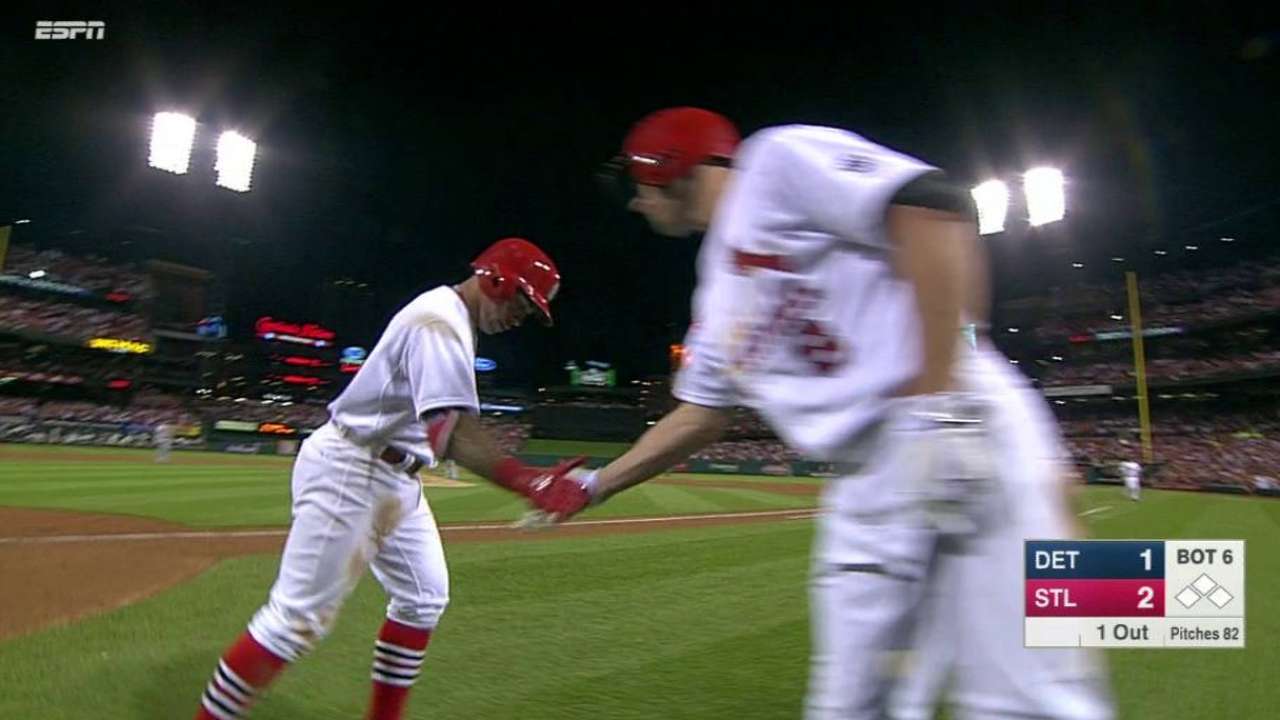 Wong also continues to make an impression with his defense, all of which has allowed him to get people to talk about his positive abilities -- a nice change for a player who had been known for getting picked off first base to end Game 4 of the 2013 World Series against Boston.
Gordon had been a shortstop throughout his career, but he was given a few games at second base two years ago, and then last year he became a full-time second baseman. Gordon has learned in a hurry, and he's become a solid defensive player, in no small part because of his quickness.
A fourth-round Draft choice of the Dodgers in 2008, Gordon is leading the Majors with a .395 batting average. He was traded to the Marlins in the offseason after leading the NL with 64 stolen bases for the Dodgers last season, and Gordon is again taking an aggressive approach on the bases. He has been successful in 12 of 19 attempts this year.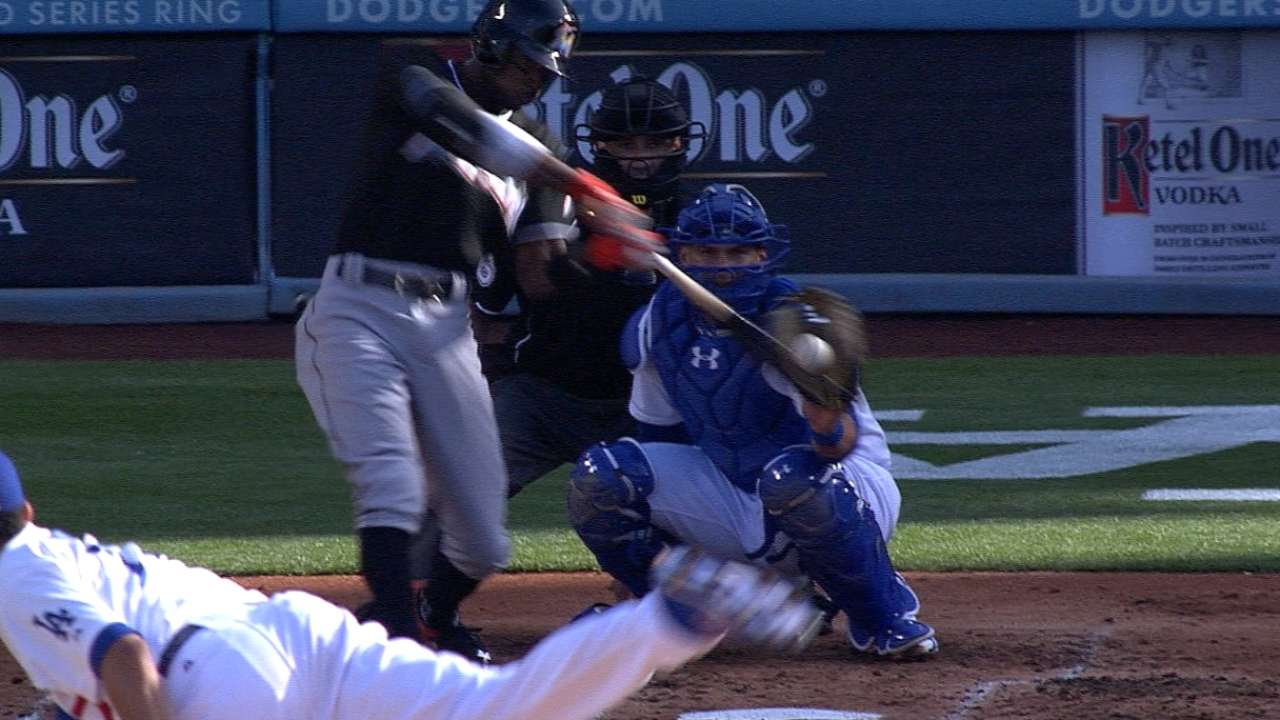 Gordon has stepped perfectly into the leadoff role with the Marlins this season, and he's made believers out of the analytics fraternity.
Gordon ranks second to Bryce Harper of the Nationals among NL position players with a 2.66 WAR. Gordon is also sixth in the NL in offensive WAR, and he's the top-rated second baseman in defensive WAR.
Gordon is forcing the issue, making outsiders acknowledge his abilities.
That hasn't always been easy. Gordon didn't get to the big leagues for good until his seventh season in pro ball. He spent the final three Minor League seasons at the Triple-A level, but Gordon never gave up.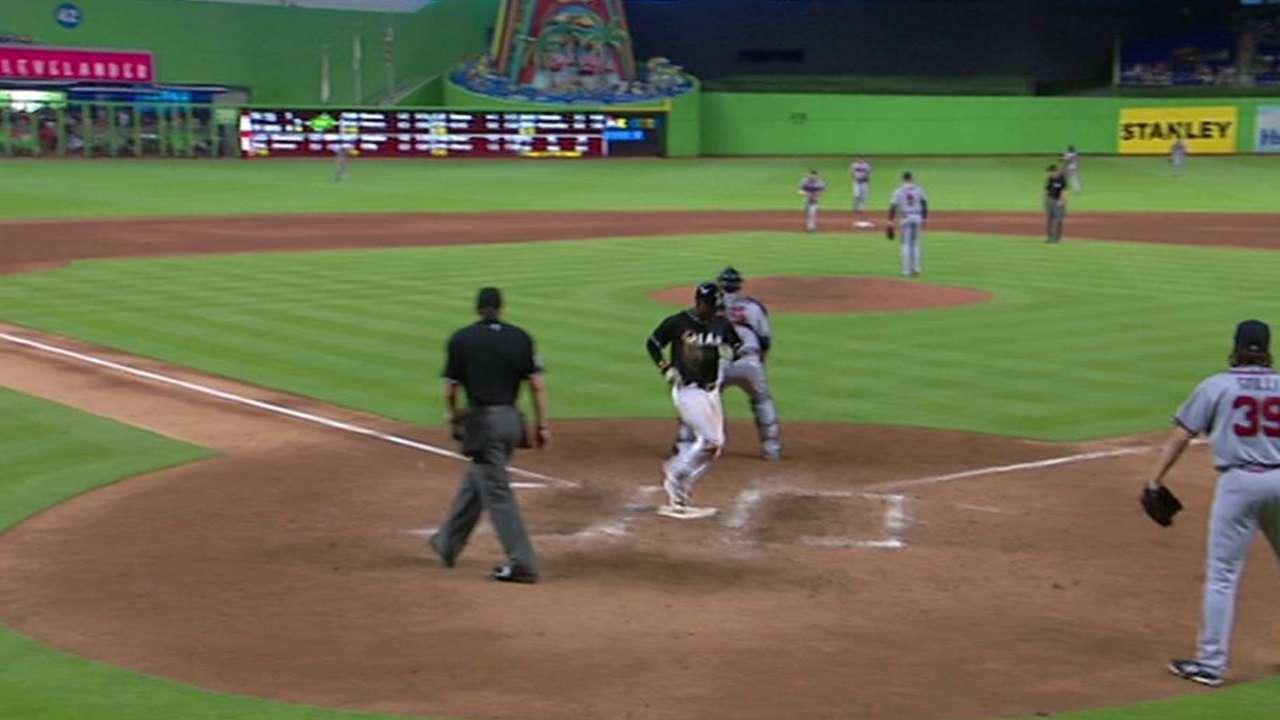 But then again, Gordon has never backed down from life's challenges. He was born two months premature, checking in at four pounds and two ounces. At the age of six, his mother was shot and killed by an ex-boyfriend. It has all combined to make Gordon tougher and more determined to prove his abilities.
Now baseball fans can have their say on the matter.
Do they vote for Gordon or Wong or another NL second baseman for this year's All-Star team.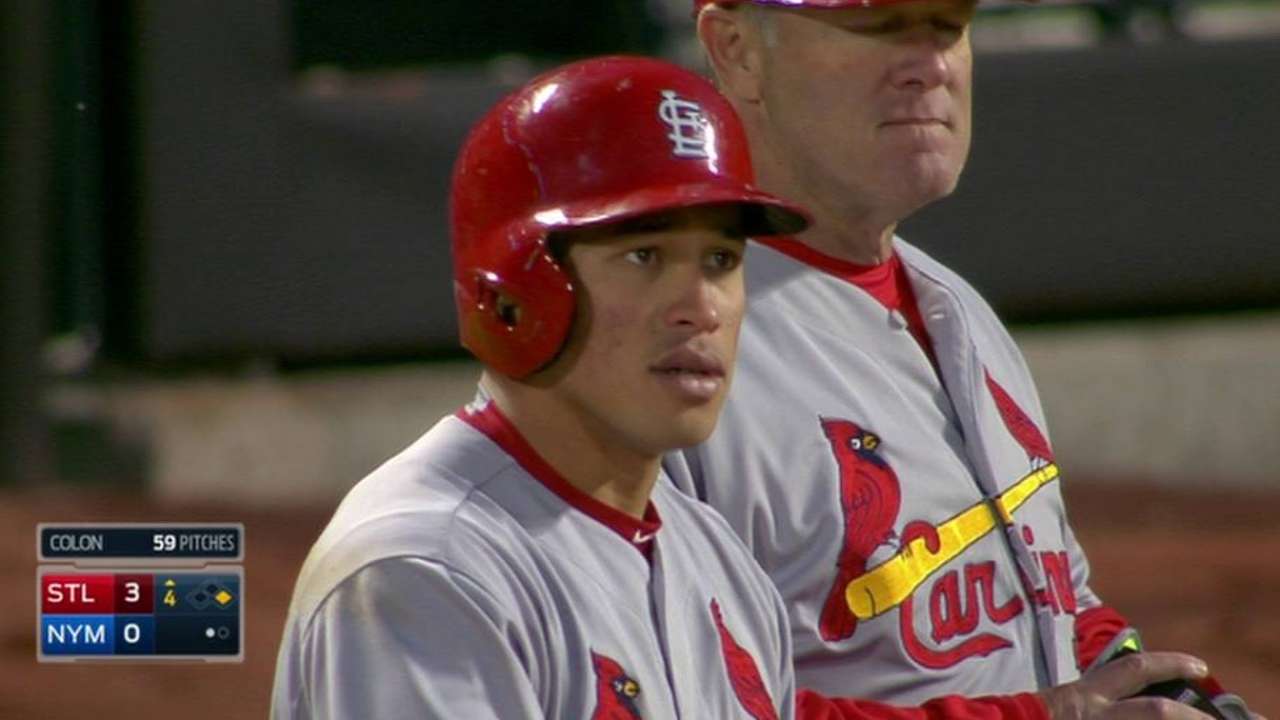 Fans can cast their votes for starters at MLB.com and all 30 club sites -- on their computers, tablets and smartphones -- using the 2015 Esurance MLB All-Star Game Ballot until Thursday, July 2, at 11:59 p.m. ET. For the first time, voting is exclusively online, where fans may submit up to 35 ballots.
Fans may also receive the ballot by texting VOTE to 89269 (USA) or 101010 (Canada). Or text VOTA for a ballot in Spanish. Message and data rates may apply. Up to five messages. No purchase required. Reply STOP to cancel. Reply HELP for info.
Following the announcement of the 2015 All-Stars, be sure to return to MLB.com and cast your 2015 Esurance MLB All-Star Game Final Vote for the final player for each league's All-Star roster. On Tuesday, July 14, watch the 2015 All-Star Game live on FOX, and during the game visit MLB.com to submit your choice for the Ted Williams Most Valuable Player Award presented by Chevrolet via the 2015 MLB All-Star Game MVP Vote.
MLB.com will provide extensive online coverage of All-Star Week festivities.
The 86th All-Star Game will be televised nationally by FOX, in Canada by Rogers Sportsnet and RDS, and worldwide by partners in more than 200 countries via MLB International's independent feed. ESPN Radio and ESPN Radio Deportes will provide national radio coverage of the All-Star Game. MLB Network and SiriusXM will also provide comprehensive All-Star Week coverage. For more information, please visit allstargame.com.
Tracy Ringolsby is a columnist for MLB.com. Read his blog, Write 'em Cowboy. This story was not subject to the approval of Major League Baseball or its clubs.