Actor Ferrara joins 'Express Written Consent'
'Entourage' star talks new film, Yankees memories while taking in Dodgers game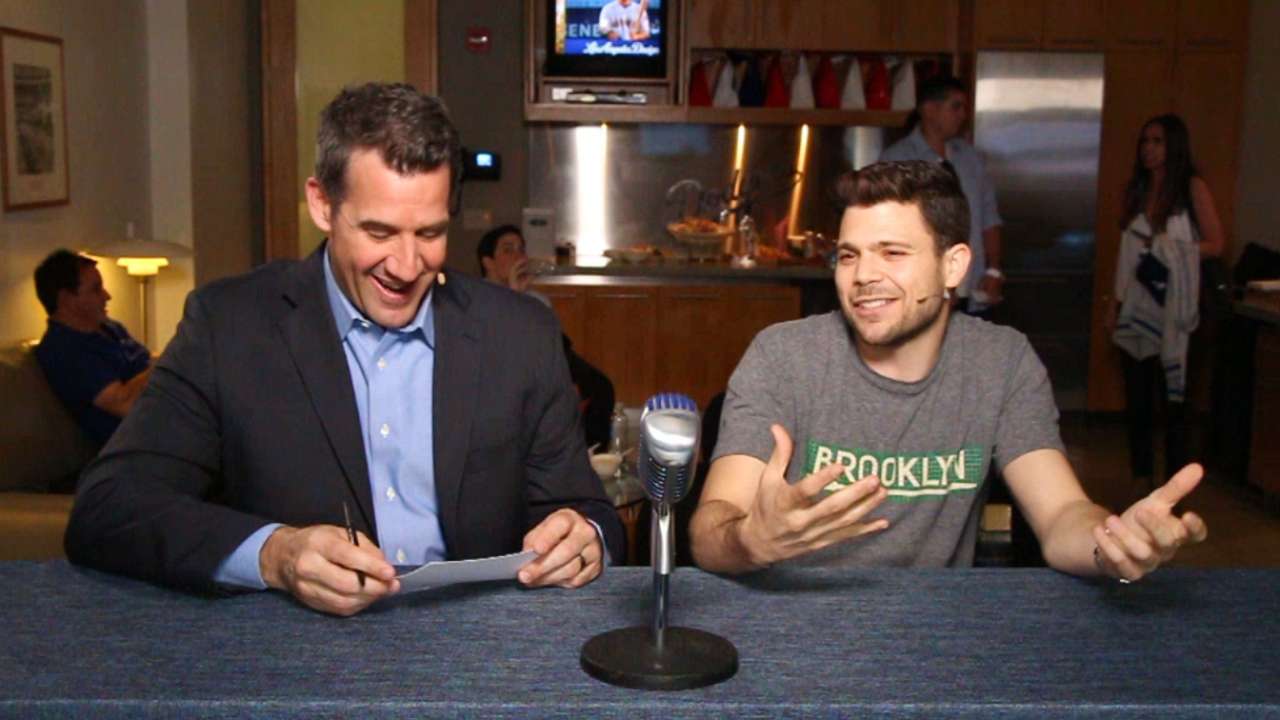 Four years have passed since the hit HBO show "Entourage" aired its final show, but fans that have experienced withdrawal symptoms since that time will soon get their fix.
"Entourage" the movie is on the cusp of release, debuting on June 3 across the country and coming to, as they say, a theater near you.
The cast is all returning , including the man they call "Turtle" -- actor Jerry Ferrara, who is currently on a frenetic press junket promoting the movie. But he still managed to find the time to drop by the MLB.com booth at Dodger Stadium recently for an easy, breezy conversation with host Jeremy "J.B." Brisiel during the most recent installment of "Express Written Consent."
"Entourage" [the movie] picks up where the crew left off in 2011, supposedly about two months from where the show was when it aired its final episode.
"Although, we'll probably look a little bit older, because it's been four years," the 35-year-old Ferrara said.
Before they starting filming, Ferrara admitted he was nervous about the idea of recapturing the magic that made "Entourage" one of the most popular shows on cable television during its run from 2004-11.
Those jitters didn't last long, though.
"I was wondering, did we overstay our welcome?" Ferrara said. "Am I too old to be doing this? But literally, once the four of us got back together, and we had that first take, it just felt like we never stopped, like it was just an extended break."
Although he's had several roles on television and in movies since "Entourage" went off the air, Ferrara understands just how special those seven years were. "Entourage" was wildly popular throughout its run, both in pop culture and among critics.
The series was nominated for 26 Primetime Emmy Awards (winning six times), 14 Golden Globe Awards and six Screen Actors Guild Awards. It also won a Peabody Award in 2008.
"It really took the show ending to be able to look back and say, 'I don't know if I will ever have a better job,'" Ferrara said. "I'm not saying I'm not going to have another great role, but something special happened with those guys, and I gained family members because of it."
Ferrara resides in Los Angeles, but there's plenty of New York still running through his veins. Brooklyn-born, Ferrara has been a Yankees fan his entire life -- which includes the really lean years in the 1980s.
"In the '80s and '90s, up until the mid-'90s, the Yankees were terrible," Ferrara said. "I go up and down those rosters from the '80s Yankees teams and with the exception of my man, Don Mattingly ... it was sad."
Take Alvaro Espinosa, Ferrara argued. A middle infielder for the Yankees from 1988-91, his claim to fame was ... bunting?
"He was known for being the best bunter of all-time," Ferrara scoffed. "That was his main attribute. You don't really want to hang your hat on that."
Like most children of the 1980s and '90s who grew up in or near New York, Ferrara's favorite player was none other than Donnie Baseball, one of the few true superstar players who played for the Yankees back in the not-so-good old days.
If he could be one player for one day, Ferrara would be Mattingly -- but maybe not so much for the obvious reasons.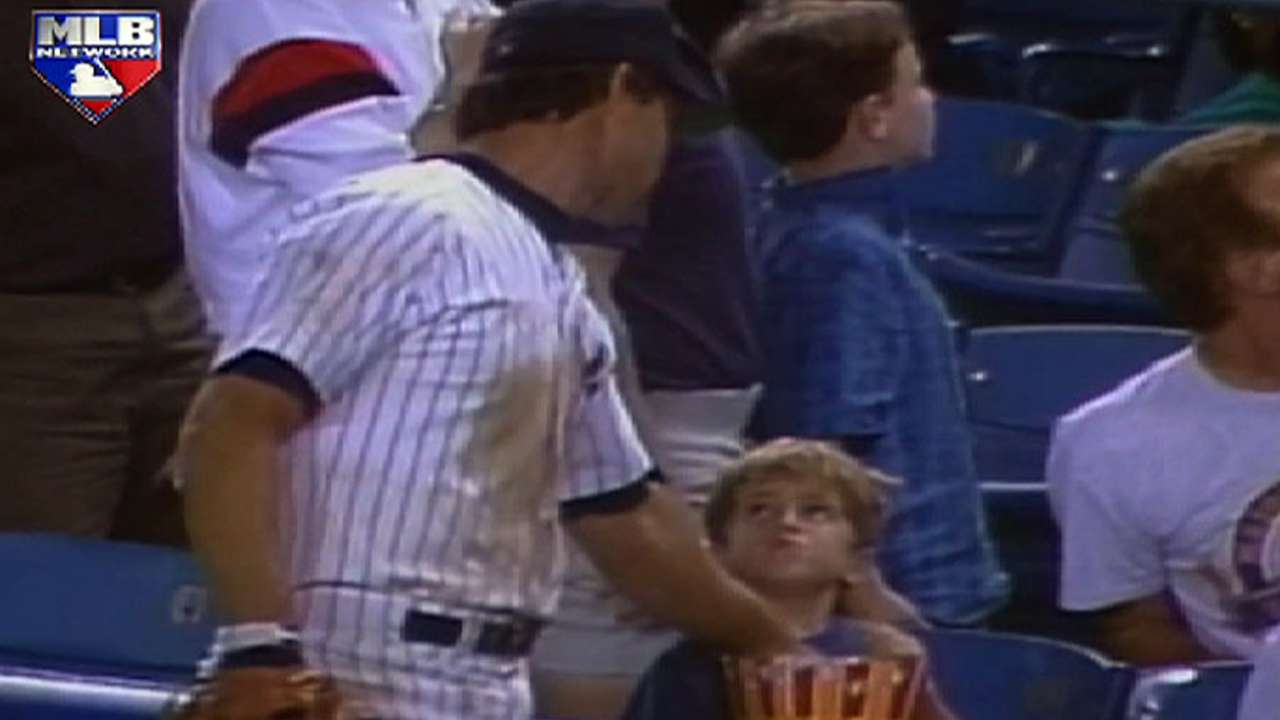 "There was a day I remember he stole some popcorn from a kid in the first row, and I thought that always was cool, so I'd want to reenact that one," Ferrara said. "It made me love him. That's what I'd want to do. I feel like if someone had popcorn, I'd take a handful in the middle of a game."
Alyson Footer is a national correspondent for MLB.com. Follow her on Twitter @alysonfooter. This story was not subject to the approval of Major League Baseball or its clubs.