Cubs bullpen seals the deal with brilliant display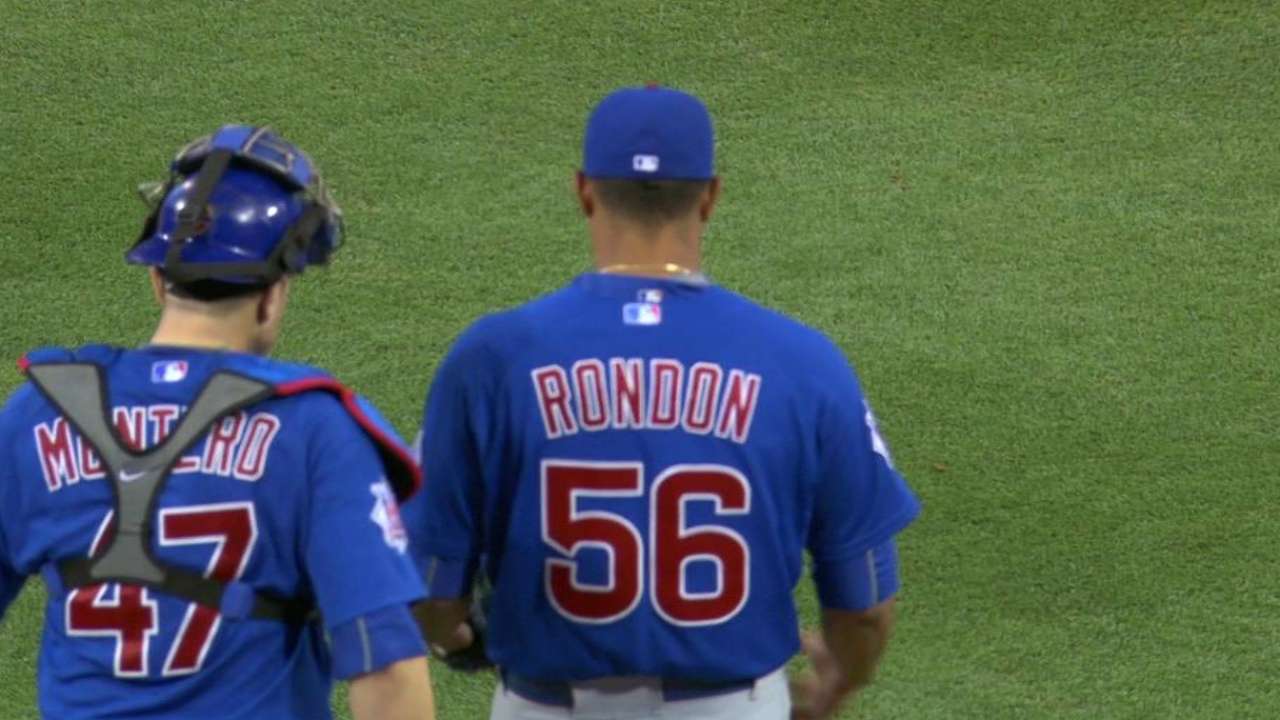 SAN DIEGO -- At the beginning of the season, the Cubs bullpen was expected to be a strength, and on Wednesday night, it was. Five pitchers combined to shut down the Padres over 4 1/3 innings and help preserve the Cubs' 3-2 win.
"I think the bullpen is going to be fine," catcher Miguel Montero said. "The guys know they haven't thrown the ball the way they want to throw. We know they're pretty good, and sometimes they try a little bit too hard. They try too hard to manufacture the extra strikeouts. That's when you have to back off a little bit and say, 'Let me try a little bit less and let me concentrate on making a good pitch and not a nasty pitch.'"
A prime example is closer Hector Rondon. San Diego's Will Middlebrooks singled off the right-hander to start the ninth. That prompted a quick visit from Montero.
"What I've been seeing is that when he gets runners on base, the game speeds up too fast for him," Montero said of Rondon. "That's what I was telling him is that's when you have to slow the game down. That's when you have to step off the mound, take a breather and slow everything down. He was in a hurry and just flying right there."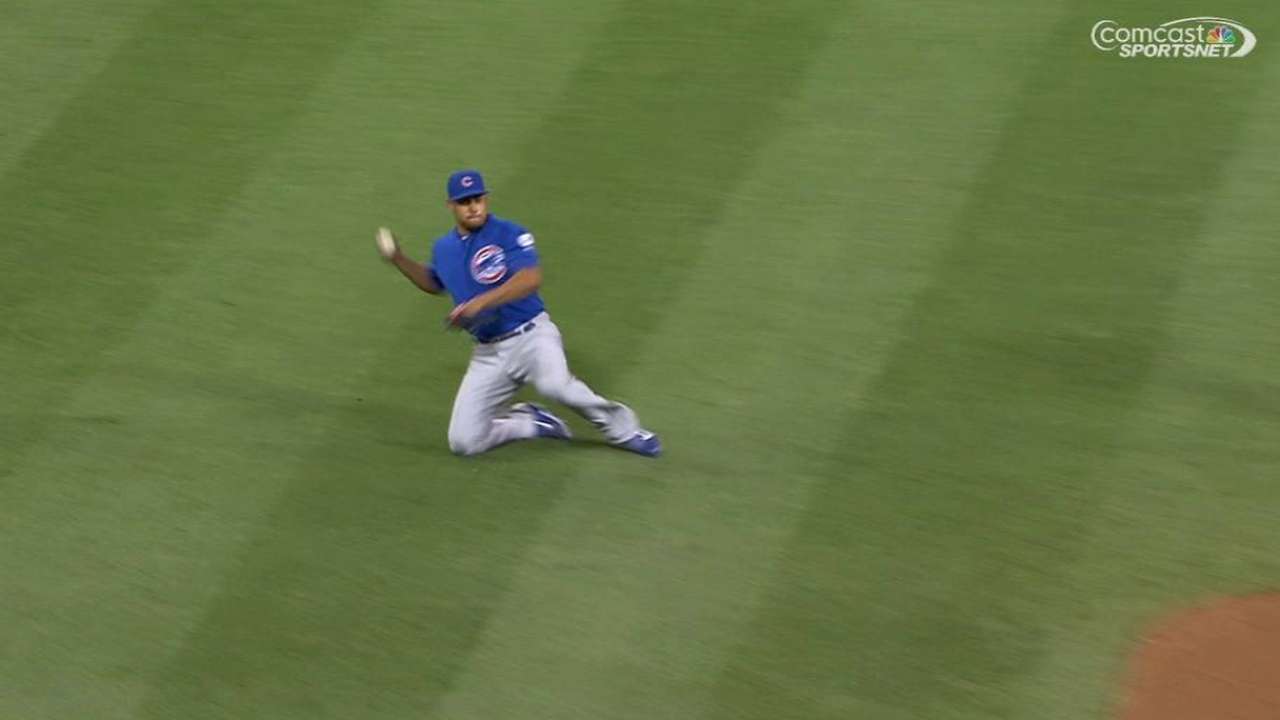 The Cubs relievers were able to shut down the Padres' Matt Kemp in some critical situations. Justin Grimm struck Kemp out on a curveball to end the fifth and leave the bases loaded. Jason Motte got Kemp with a 97 mph fastball to end the seventh and strand two more.
"Motte's was a huge pitch," Cubs manager Joe Maddon said. "That [game] was a confidence builder for the entire group, which we need."
Grimm admitted he's still struggling to get a feel for his fastball and relying on his slider. The right-hander, slowed this season because of a right forearm strain, feels the bullpen can only get better.
"I don't see it as a weakness at all," Grimm said. "I think it's a strength still. I know there've been some outings that haven't gone our way, but I'm confident in every single guy down there. It's just a matter of getting people out."
Maddon predicted he would need at least a month to get to know his relievers, who, conversely, are still learning their new manager. Grimm was surprised to get called on in the fifth to take over for starter Tsuyoshi Wada, who had thrown 69 pitches when pulled.
"I think it's something we're all getting used to still," Grimm said. "I feel he sees an opportunity and matchup, and he's going to go with his gut and go with that matchup. I feel he's confident in everybody down there as well. You can see it in certain games for sure."
Carrie Muskat is a reporter for MLB.com. She writes a blog, Muskat Ramblings. You can follow her on Twitter @CarrieMuskat and listen to her podcast. This story was not subject to the approval of Major League Baseball or its clubs.