Marcum stoic following stellar first start
Right-hander works 6 2/3 innings, keeps focus on helping Tribe win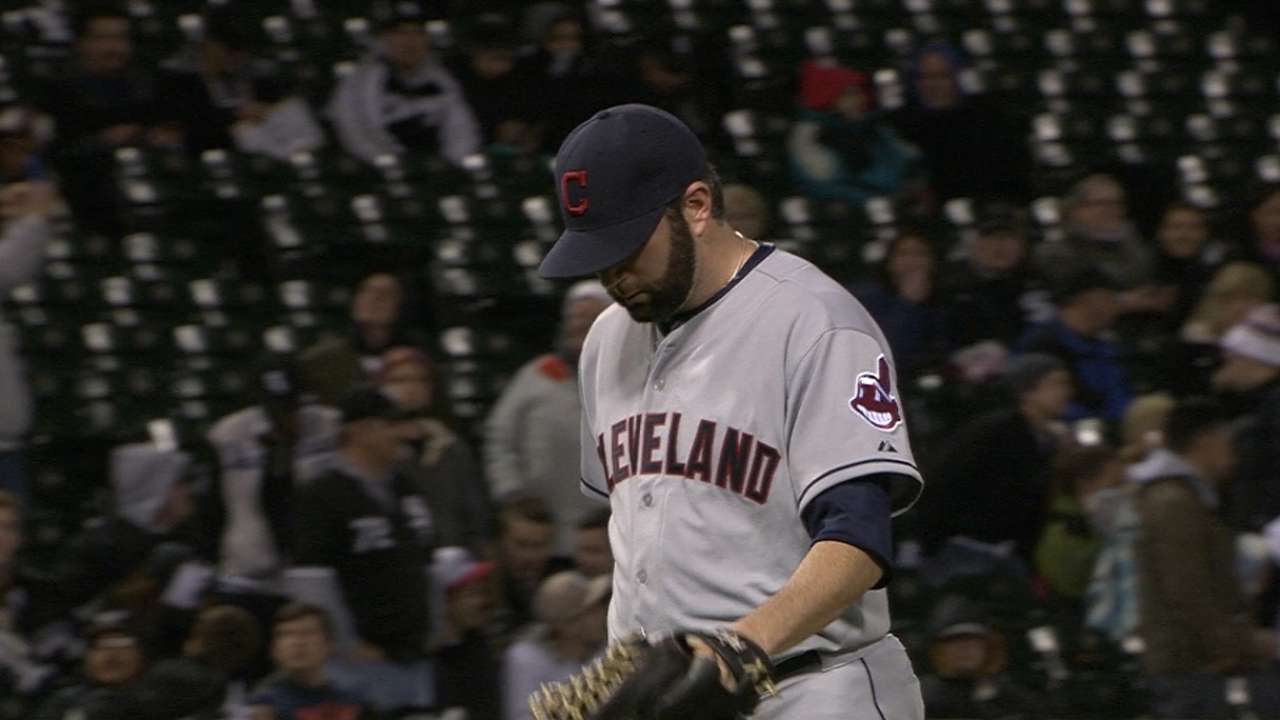 CHICAGO -- Shaun Marcum's outing Wednesday night was his first start of the season, but in many respects, it was the completion of a nearly two-year journey to become part of a Major League rotation again following major surgery and a long rehabilitation process.
Marcum, though, wasn't in a sentimental mood after the Indians' 4-3 victory, in which he allowed two runs on four hits in 6 2/3 innings against the White Sox to pick up his first win since June 26, 2013.
The 33-year-old right-hander doesn't have time to reflect on how far he's come.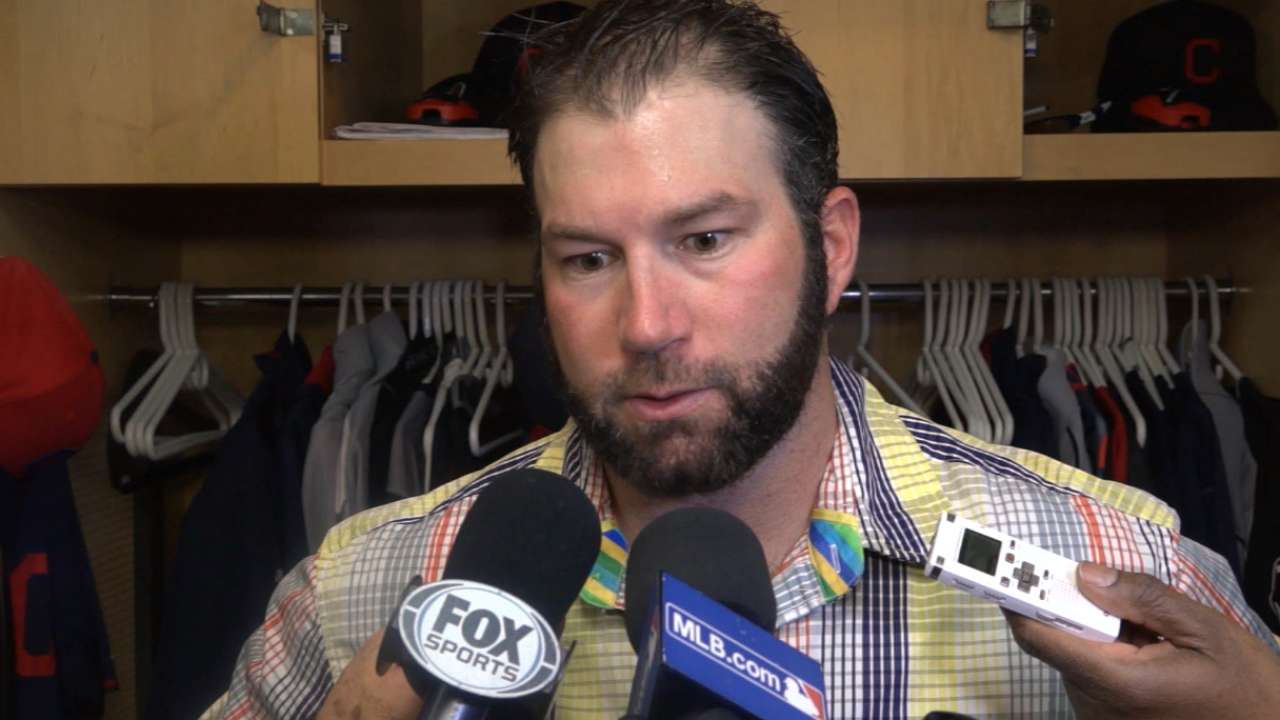 "No, I haven't really thought about it much," he said. "I had more important things going on. I had to focus on giving these guys a chance to win. Maybe after the season is over, I can reflect on it. But, for now, I just have to keep grinding and getting better every day."
All things considered, Marcum was pretty good on Wednesday. He lived in the 80s with his velocity, but he kept the White Sox batters off balance enough to cruise through the performance. The only runs scored against him came on solo home runs -- Adam Eaton in the third and Conor Gillaspie in the seventh.
"We're excited to win, but it's hard not to pull for a guy who's gone through what he has," Indians manager Terry Francona said. "I thought he really pitched. He's not gonna break that radar gun, but he threw in enough to get them off that fastball. He threw a little slider, changeup and he broke out the breaking ball the third time through. Just really a good feel for pitching."
Before Wednesday, Marcum's last start in the Majors came in July 2013 when he was with the Mets. At that point he was bothered by numbness in his pitching hand and underwent surgery to correct thoracic outlet syndrome. He was with the Indians in Spring Training last year and got back on the mound late in the season for Triple-A Columbus, but the Majors was never a consideration.
Marcum returned this spring stronger and made one relief appearance for the Indians early in the season. He then went to Triple-A Columbus to build up his arm strength and work out some kinks.
"I think the main thing was making sure I was recovering," Marcum said. "I was able to go down and work with [pitching coach] Carl Willis on the things that I needed to work on. Mechanics were the main thing I was working on, and repeating my delivery, and we were able to do that for the month or so that I was down there."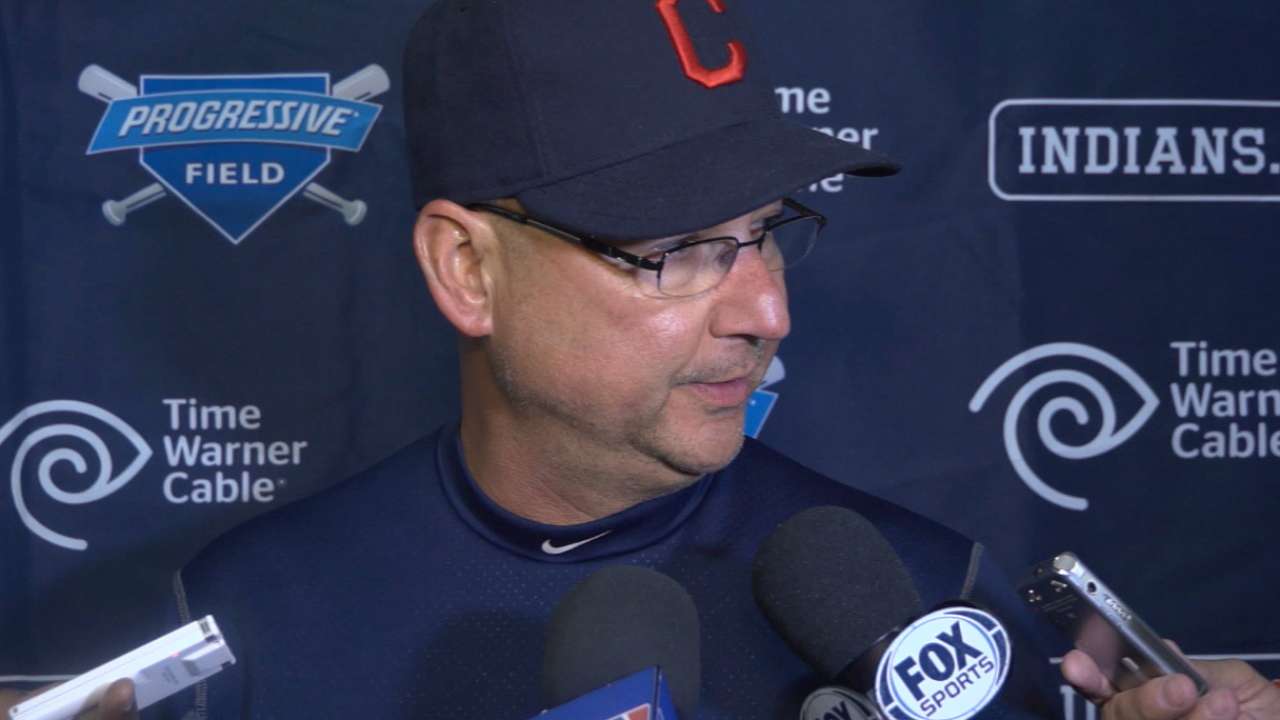 Now the focus is on maintaining the success on the Major League level.
"I always felt in the spring and going back late last year that I could get hitters out," he said. "It's just a matter going out and doing it and making sure I was bouncing back and recovering.
"Once the season started in Columbus I was able to bounce back and wasn't having any trouble recovery-wise. Once that happened, I was pretty confident."
For Francona, the biggest thing was Marcum pitching into the seventh, which allowed the bullpen to set up perfectly.
"I've seen him for a long time pitching in the American League East," Francona said. "It's just nice to see him where he's stretched out and you feel like you can send him out there and maybe not go four or five [innings]. He's done that at Triple-A for a while now.
"He looks good."
John Jackson is a contributor to MLB.com. This story was not subject to the approval of Major League Baseball or its clubs.