James Shields on his main focus and an oversized bat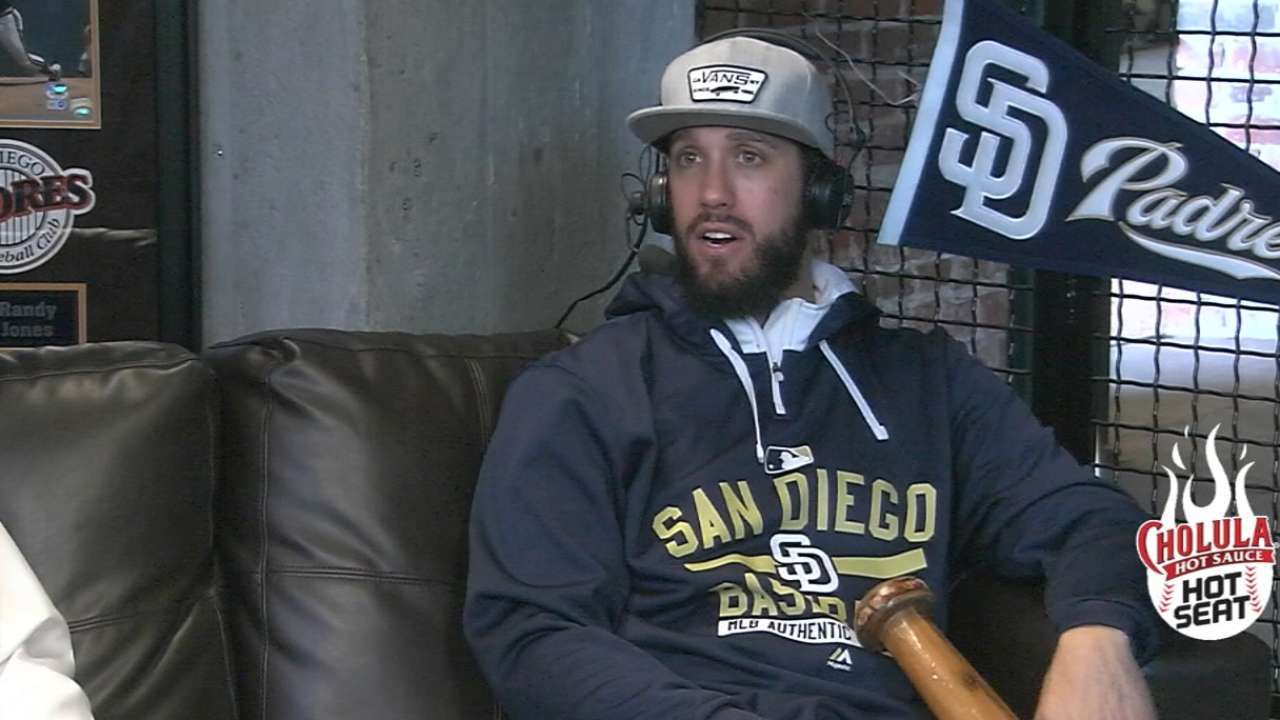 Ace pitcher James Shields stopped by Padres Social Hour before Game 2 of 3 against the Cubs, looking to talk about his recent pitching success and, oddly enough, his recent success at the plate as well.
Shields, who earned a no-decision the night before, sat down with a big smile on his face and a comically big bat on his shoulder. For Shields, It's certainly easy to grin ear-to-ear when you're feeling good and in a groove. So how good is Shields feeling right now?
"You know, I feel like I'm pitching well. My main focus every game is to keep my team in the game and give us a chance to win and hopefully, at the end of the day, we're going to win ballgames. So far, I think I've done pretty decent," Shields said.
He's done more than just pretty decent. Through the first quarter of the season, Shields is 5-0 with a 3.74 ERA in nine starts this year.
"I think my fastball has increased in velocity a bit," said Shields. "Going through Spring Training … things are going really well right now."
Things are indeed going well for Shields, especially considering that he currently leads the National League in strikeouts following Tuesday night's 11 strikeout performance. But for Shields, his focus is elsewhere: namely, the game as a whole.
"I've never been one to care about strikeouts. ... My main focus is just getting outs. I want to go deep, I want to finish the game."
Shields' advice when you're stuck as a pitcher not getting any run support?
"I feel like if you don't like it, you've just got to pitch better," Shields laughed, but finished saying, "You've just got to prepare for who you're facing. Always."
Be sure to check out the full interview to hear more about Shields' thoughts on San Diego as "The most beautiful place in America," his endeavors in high school, his "Paul Bunyan bat" and a lot more.
For more great Padres Social Hour videos and interviews, be sure to check out padres.com/socialhour.