Patient Peterson sparking Braves' offense
Second baseman sees 27 pitches, draws two walks in win over Rays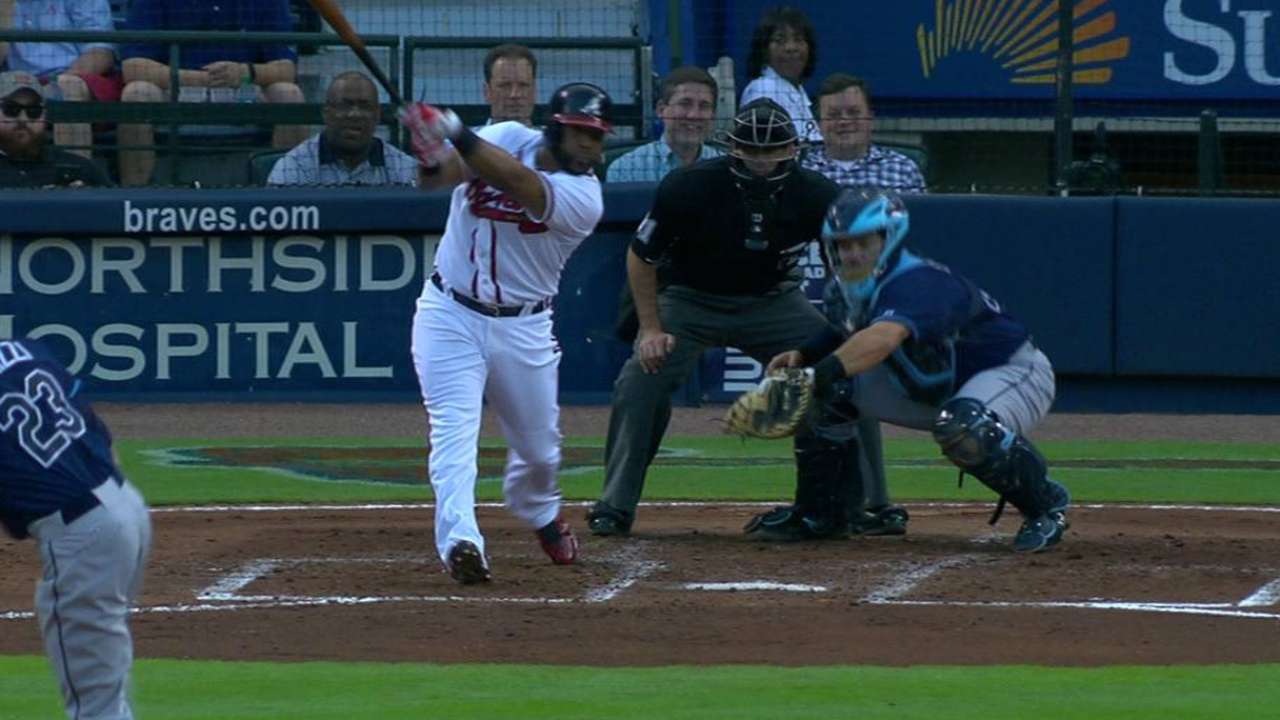 ATLANTA -- Jace Peterson's recent offensive success earned him the chance to move into the Braves' leadoff spot late last week and he certainly proved he has the discipline for the role while completing two patient plate appearances during Wednesday night's 2-1 win over the Rays at Turner Field.
In the third inning against Rays starter Jake Odorizzi, Peterson drew a 10-pitch, two-out walk after fouling off three splitters and a 93-mph fastball. This extended the inning for Alberto Callaspo, who followed with a game-tying single.
The walk was the first that Odorizzi had given up in 118 straight batters faced, dating back to a Xander Bogaerts walk that came on April 23. Heading into Wednesday's game, Odorizzi had walked just eight batters in 53 1/3 innings, and had a career-low 1.35 BB/9.
"[That walk] kept the rally going and we end up scoring a run," said Braves manager Fredi Gonzalez. "And you know, [Peterson] just keeps getting better and better."
While Peterson didn't record a hit during the game, he did manage another 10-pitch walk in the seventh inning against right-hander Steve Geltz. Peterson saw 27 pitches during his four plate appearances Wednesday night, accounting for 22 percent of Tampa Bay's total pitches (122).
"I mean, that's what you want out of your leadoff guy," said left fielder Todd Cunningham, who drove in the winning run on an RBI groundout in the sixth inning. "That kind of sets the tone for the rest of the order and puts the message in the pitcher's head that there aren't any easy ones.
"It's really great and obviously [gives you] a little momentum, you get a run across on Odorizzi, who was pitching pretty good tonight."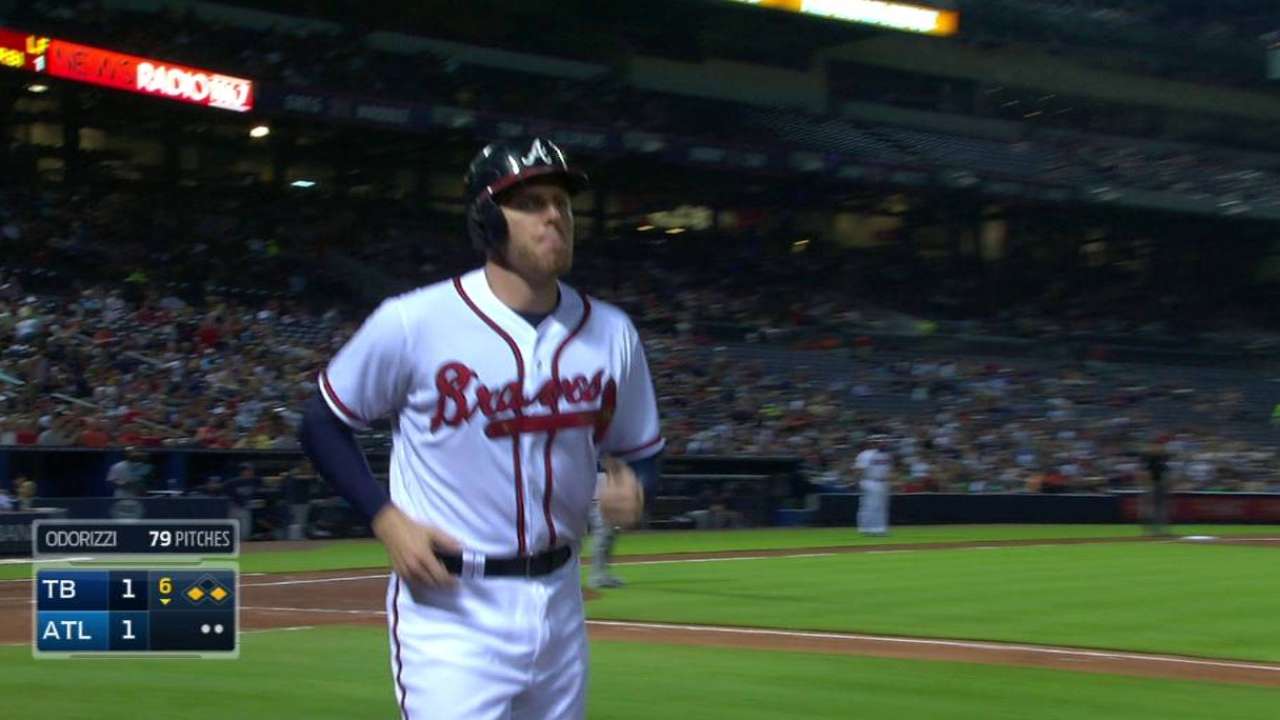 Entering the game, Peterson was second on the team among qualified hitters in pitches seen per plate appearance, with 3.94. After Wednesday's game that number moved to 4.02 pitches per game, behind only right fielder Nick Markakis, who has seen 704 pitches this year in 166 plate appearances -- averaging 4.24 pitches per plate appearance.
"We run him out there and defensively we feel really good about him, so it was good," Gonzalez said of Peterson's patience at the plate. "It was good to see him develop."
Carlos Collazo is an associate reporter for MLB.com. This story was not subject to the approval of Major League Baseball or its clubs.