Cash concerned over lack of innings from starters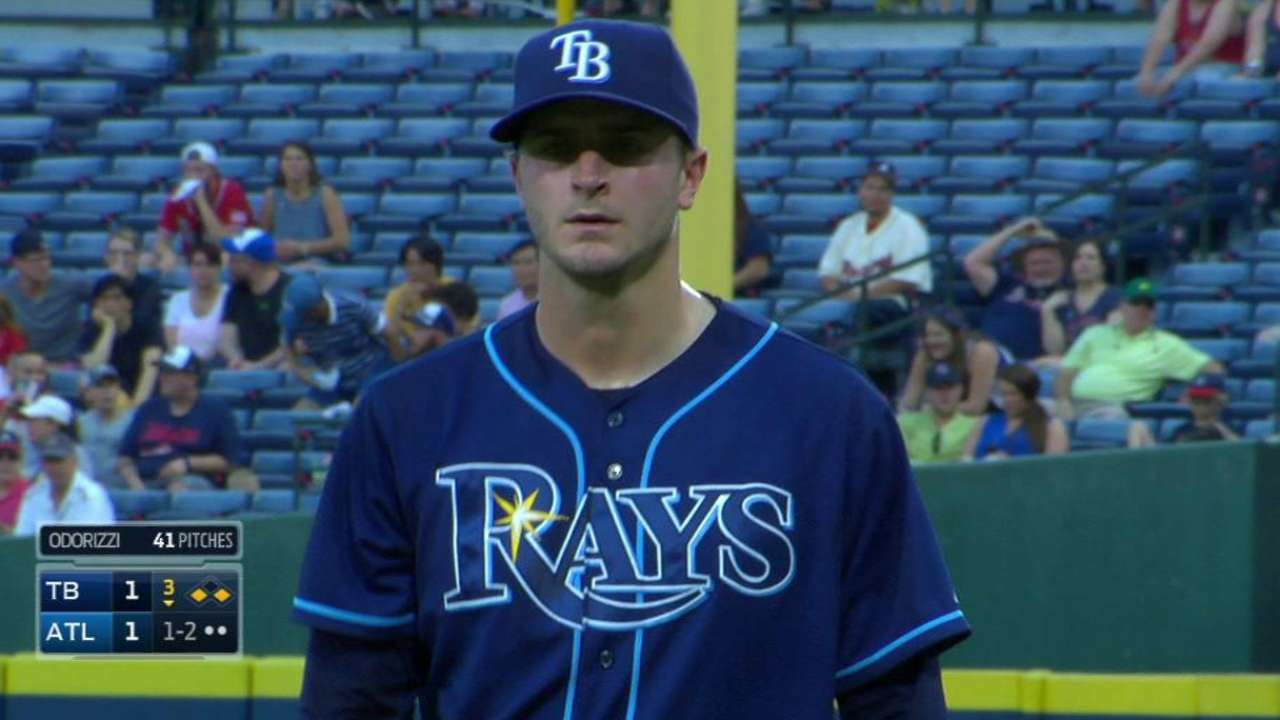 ATLANTA -- While Jake Odorizzi gave the Rays much-needed innings in Wednesday night's 2-1 loss to the Braves, he had no choice because his outing was sandwiched between starts by Erasmo Ramirez and Alex Colome.
Two of the Rays' five starting pitchers have had difficulty getting deep into the game. Ramirez posted five innings his last two outings -- each a win -- and Colome has averaged just under five innings per start in four outings.
Chris Archer and Nate Karns are going deep, but leaving a void in two games out of five could present a problem for the long run in the way of leaving extra innings for the bullpen to fill.
"We're very concerned by that," Rays manager Kevin Cash said. "I think [Ramirez and Colome] are capable of providing more than four or five innings. But at the same time, we're going to probably have to keep leaning on our depth in Triple-A.
"If we need help, if we need a blow in the bullpen, we're going to have those guys to call on. That's where, in my opinion, Andrew Bellatti, Matt Andriese, [Everett] Teaford, those guys can really pick you up. And it might not be for three months, but what they can provide for an outing or two is huge, to give Brandon Gomes a blow for having to pitch an inning or [Steve] Geltz that night."
Matt Moore's return -- likely to be in mid-June -- could help sort things out. Once he returns from the final stages of Tommy John surgery, either Colome or Ramirez can be moved to the bullpen to serve as a long man.
For now, the Rays must hope they continue to get solid work from their big three. And on the nights they're not pitching, they must hope that the bullpen doesn't get too dinged up.
Bill Chastain is a reporter for MLB.com. Listen to his podcast. This story was not subject to the approval of Major League Baseball or its clubs.