D-backs push Corbin's timetable back a bit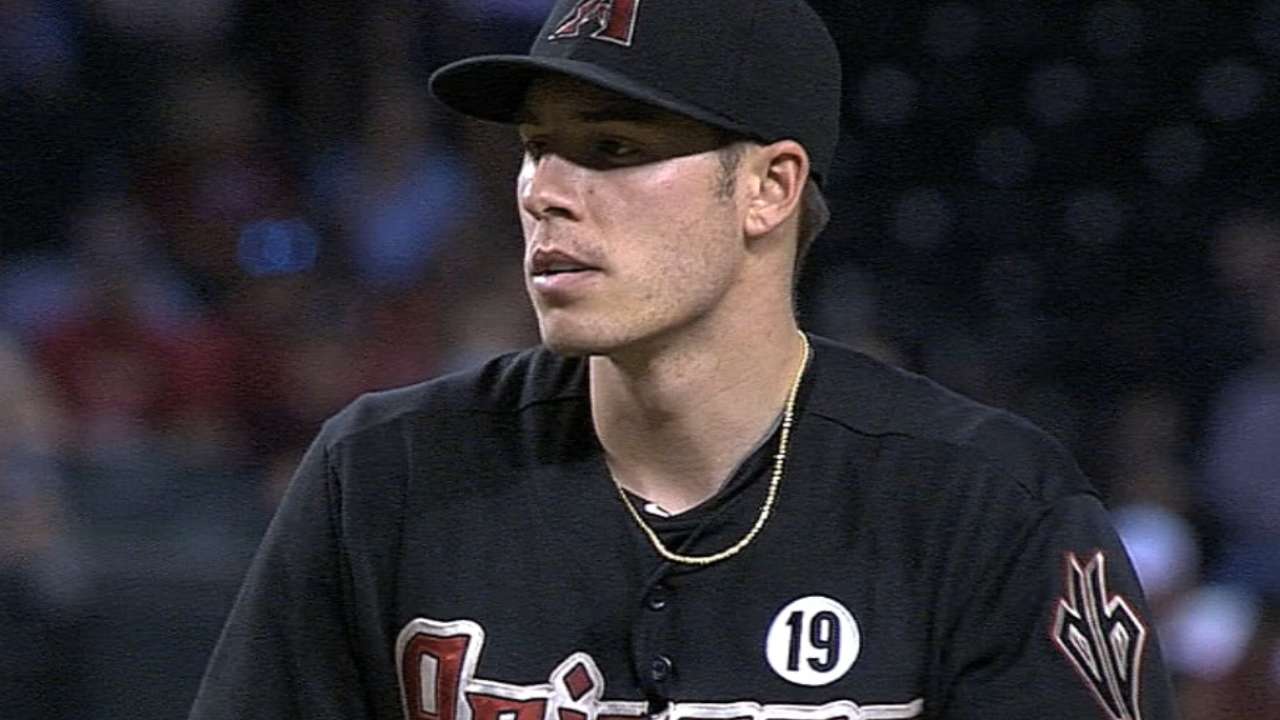 MIAMI -- Based on Monday's pitching performance, the D-backs will likely give left-hander Patrick Corbin more time to bounce back from his most recent rehab appearance.
Corbin, who gave up three runs over five innings in an intrasquad game at Salt River Fields, was projected to return from last year's Tommy John surgery around June 4.
"They're looking at him with his recovery after the last outing," manager Chip Hale said. "I think we're going to give him a little more time off this time and pitch him. His next outing will be out with an affiliate, but I think it's going to be a little bit later than we thought it was going to be. We'd rather give him more time now than have to give him more time later."
Corbin saw his velocity dip a few mph in his latest extended spring training outing. He scattered seven hits with six strikeouts and one walk over 54 pitches.
"It wasn't as good as it has been, but I don't think anybody's that concerned," Hale said. "It's more once he gets under the lights with some fans in the stands. This was an intrasquad game almost. [Jake] Lamb hit off him and didn't run. There wasn't a whole lot of intensity to the game."
Christina De Nicola is a contributor to MLB.com. This story was not subject to the approval of Major League Baseball or its clubs.