Pirates hope fortunes in close games can change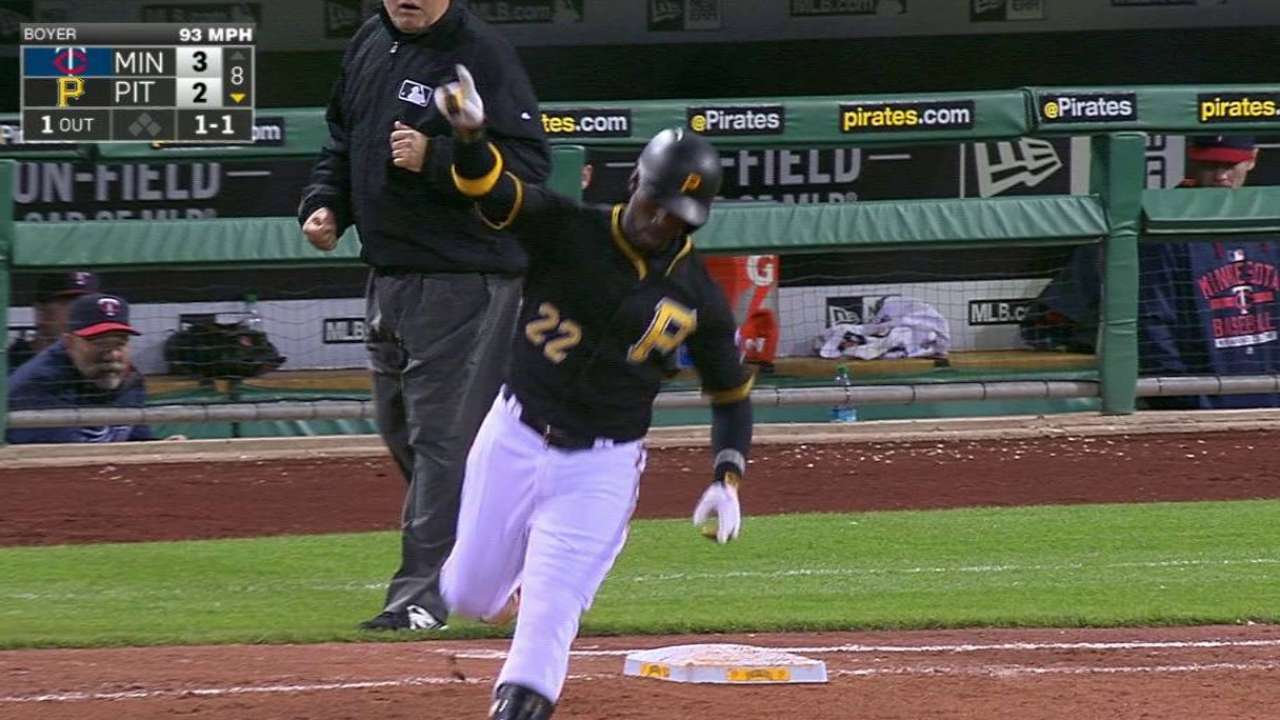 PITTSBURGH -- The Pirates played out an unfortunately familiar script for 13 innings Wednesday night at PNC Park.
They fell behind. They battled back. They pitched well. And they lost, this time to the Twins by one run, 4-3.
It was the Pirates' sixth loss in as many extra-inning games this year. They also fell to 0-17 on the year when trailing after seven innings. They're now 2-17 when scoring three runs or fewer.
It's not exactly Groundhog Day, Pirates manager Clint Hurdle said, because every game presents a unique set of circumstances. But too often, the Pirates have seen those different circumstances lead to the same "L" on their ledger.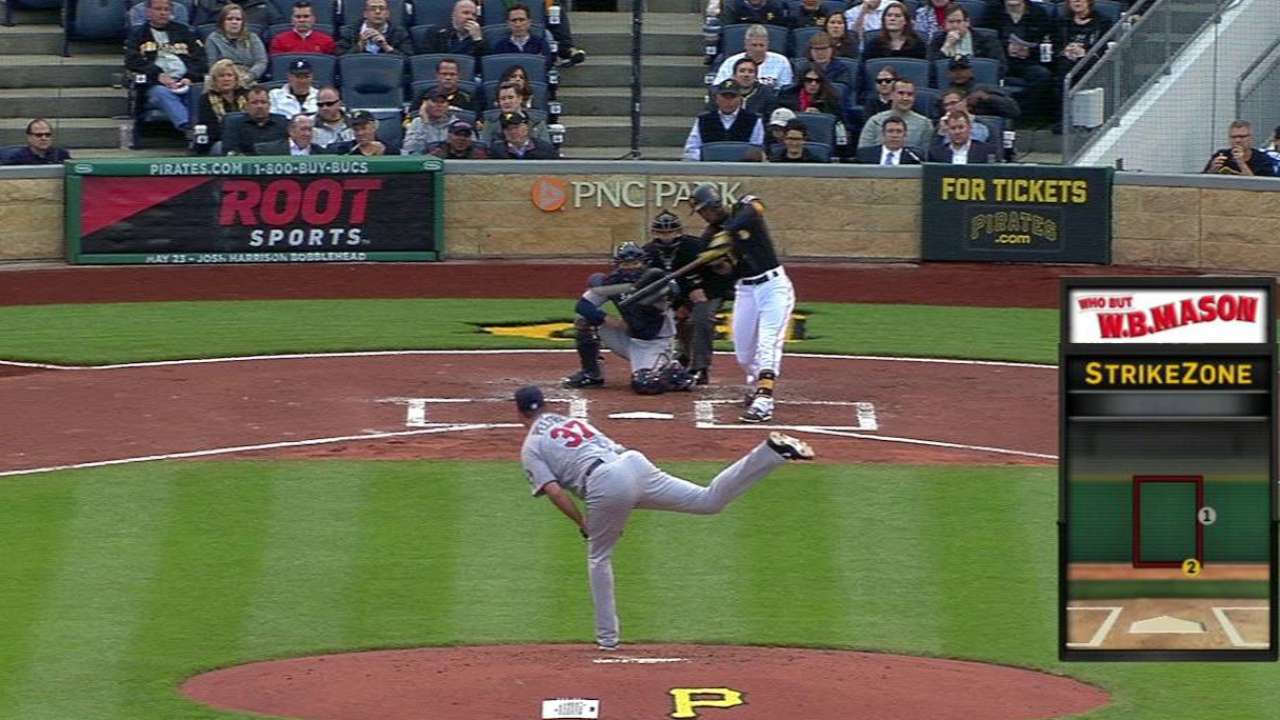 "It's a fresh game for me every time we go out there," Hurdle said, "and unfortunately we're getting the wrong result here a little too frequently."
The Pirates had plenty of chances to make Wednesday night's game different, and there were plenty of commendable performances throughout.
Left-hander Jeff Locke shut down the Twins for five innings after a three-run first, and the Bucs' bullpen was lights-out until Antonio Bastardo served up the game-winner.
Josh Harrison continued his hot streak with a three-hit game. Jose Tabata came off the bench for his second pinch-hit RBI single in as many nights. Andrew McCutchen went deep to center to tie the game in the eighth.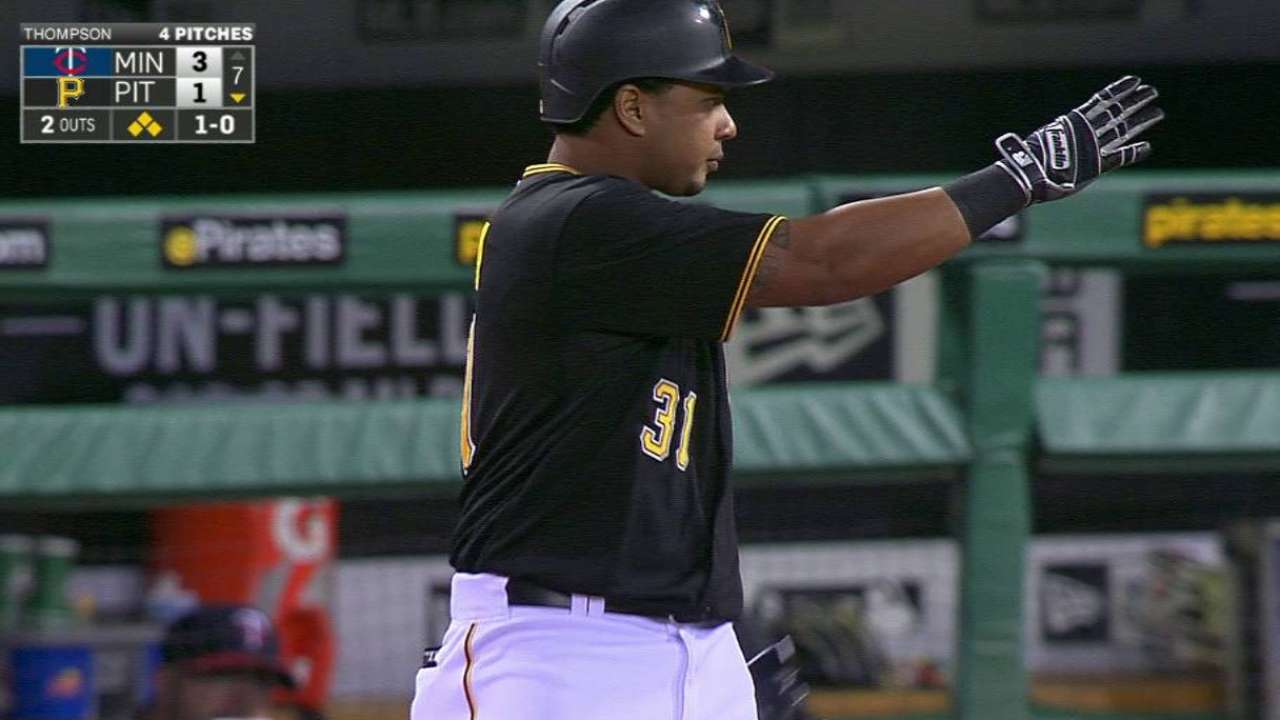 "It's never out of reach, that's for sure, especially with the guys we have here and the way they can erupt at any time," Locke said. "I think that's our job as starters, just to keep the game intact long enough for some late magic."
But late magic has eluded the Pirates. Harrison grounded out in the seventh inning with two runners on, Francisco Cervelli stranded a pair in the eighth and Pedro Alvarez struck out with two men on in the 13th.
"You've got to find a way. I'd be lying if I said it wasn't frustrating," Harrison said. "You want to win every game. You don't want to put more on close ones than games that are out of reach. A loss is a loss."
Unfortunately for the Pirates, they've seen six of them -- six too many -- through their first 40 games.
"We get in these games. We've been in them before. This year, they haven't gone our way," Hurdle said. "We play teams a long time. We have opportunities. We missed an opportunity a couple different times late tonight to maybe put this thing away. We haven't been able to have that knockout punch, nor have we been able to find that separation punch in some games where we do have a little bit of a lead to stretch things out.
"I do expect it to change."
Adam Berry is a reporter for MLB.com. Follow him on Twitter at @adamdberry. This story was not subject to the approval of Major League Baseball or its clubs.