Locke, bullpen have big night despite loss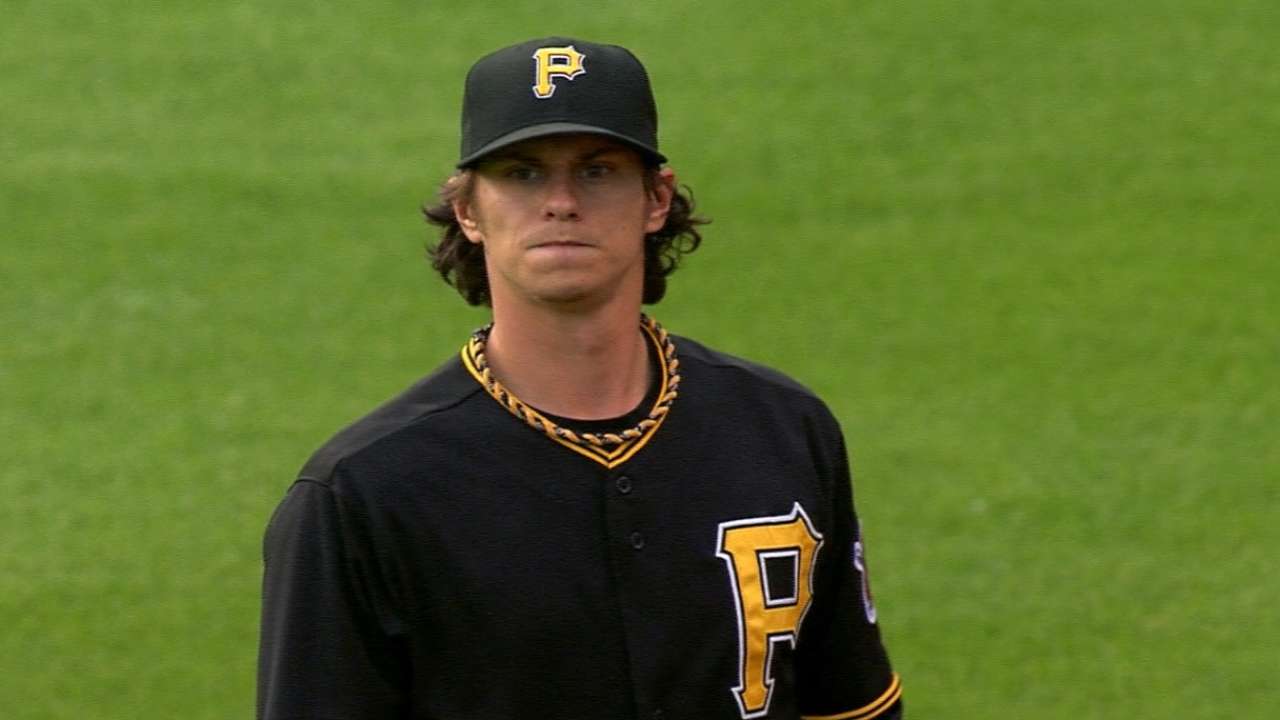 The PNC Park crowd voiced its displeasure as early signs of a potential repeat of the Pirates' early seven-run deficit on Tuesday night filled the air.
But Locke -- and later the Pittsburgh bullpen -- didn't allow that to happen, keeping the Pirates close in a 4-3 defeat that went 13 innings.
"I think [Locke] had work to do...You've got to roll your sleeves up and go to work," Pirates manager Clint Hurdle said after the game. "And I think he was able to get better each inning he was out there."
The southpaw rebounded from Hunter's bases-clearing double, finishing with six strikeouts and seven hits scattered over six innings, Locke zoned in and hit his spots.
Locke said that taking away that first frame, he felt as though he was in a "good place."
"You just try to throw strikes after that," Locke said about getting past Hunter's double. "Let these guys put the ball in play, and let something happen for our defense."
Locke was pulled after accumulating 99 pitches, but the bullpen pushed forward. First it was Jared Hughes for an inning, then Tony Watson, Mark Melancon, Rob Scahill and Arquimedes Caminero followed suit.
Until Pirates reliever Antonio Bastardo let up the game-winning run in the 13th inning, Locke and the bullpen combined for 11 straight scoreless innings. That also included six innings of no-hit ball.
Hurdle said he noticed the relievers finding a rhythm on the bump, and Hughes said that was due in part to the way Locke adjusted.
"When Jeff was able to come back, throw pitches inside, and establish the strike zone, it was easier for us to go in and do the same thing later in the game," Hughes said. "He set the tone."
And even though the prolonged game ended in a loss, Locke found solace in the way he overcame a rough start and the bullpen backed him up.
"That's one thing we try to do here is find the positives. Move forward. Nobody likes to lose, no matter how you do it, but you can't dwell on it," Locke said. "We have to turn the page really quick, and I think that's something we do well here."
John McGonigal is an associate reporter for MLB.com. This story was not subject to the approval of Major League Baseball or its clubs.