What to watch for in today's games
Duel between Kershaw, Bumgarner highlights schedule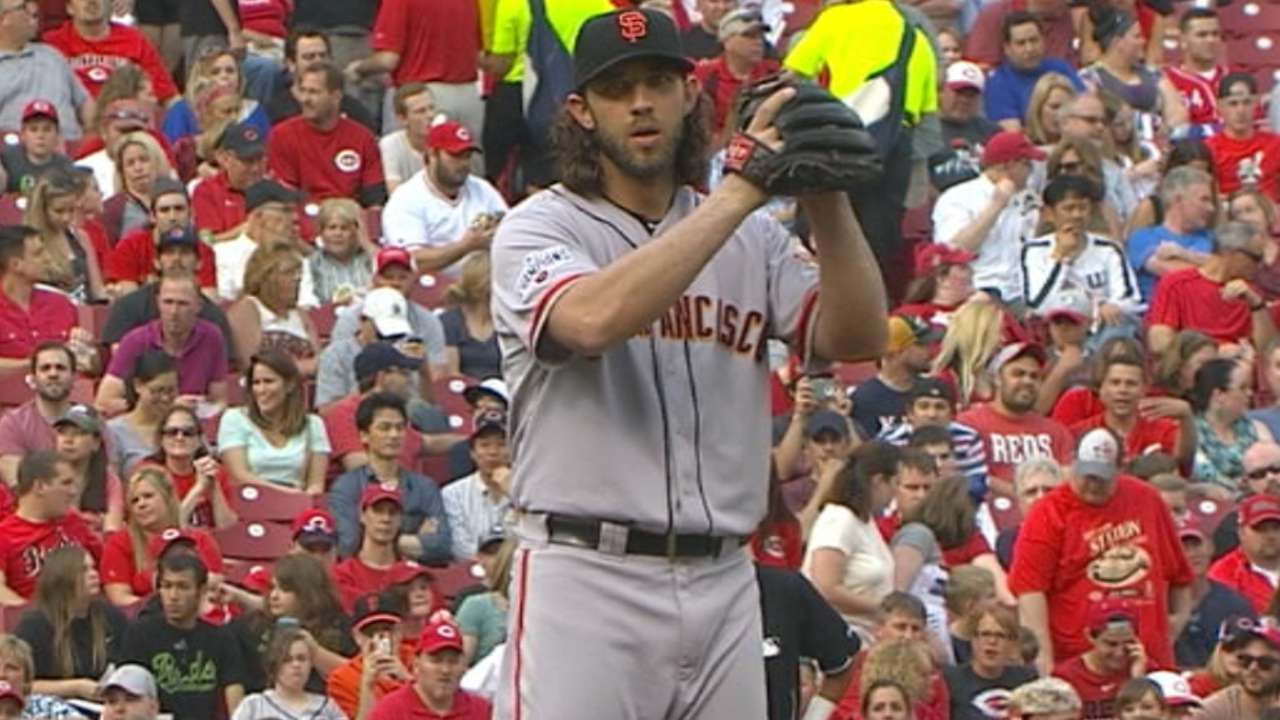 This isn't just the best matchup of the day. It might be the best matchup of the week.
When the Dodgers and Giants square off on Thursday afternoon at 3:45 p.m. ET, they'll feature two of the best left-handed pitchers in baseball. Clayton Kershaw, the reigning National League Most Valuable Player, will be matched against Madison Bumgarner, the reigning MVP of the World Series.
Kershaw is just 2-2 with a 4.24 ERA in eight starts for the Dodgers this season, but his last victory was No. 100 for his career. Kershaw, the league's Cy Young Award winner in each of the last two years, has been especially effective in San Francisco, where he has notched an 8-2 record and a 0.97 career ERA.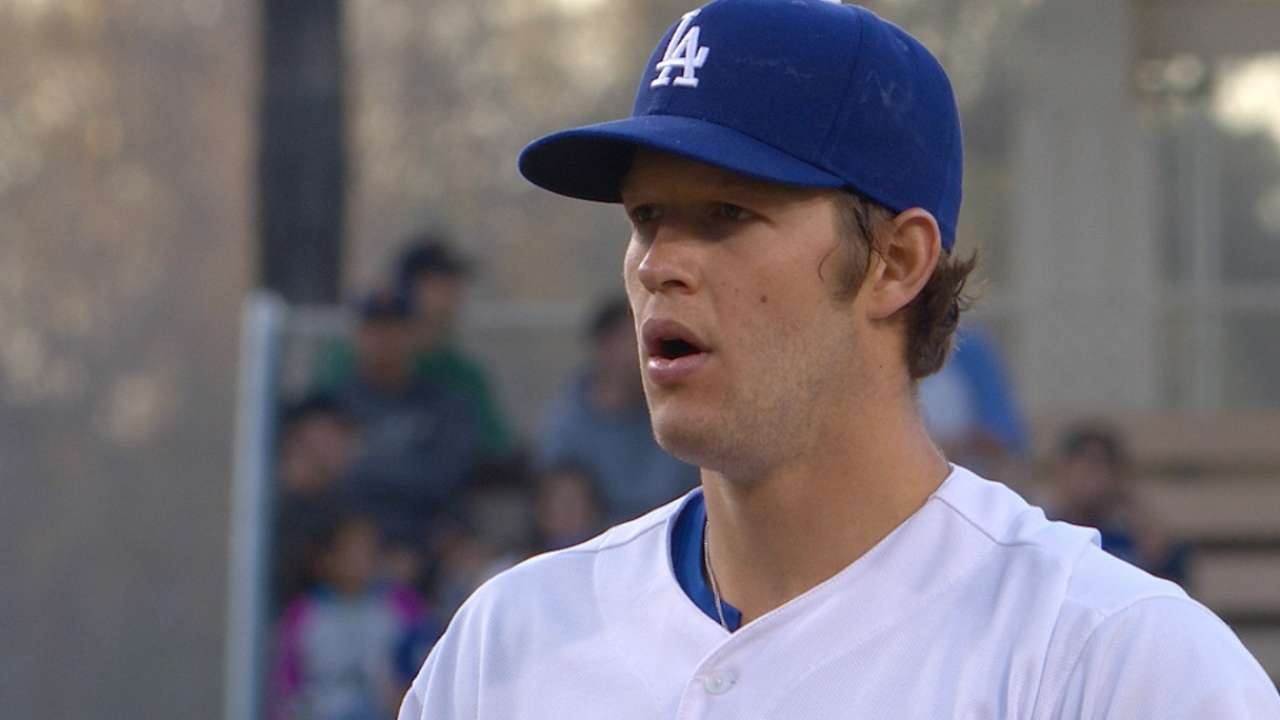 Bumgarner, who is 4-2 with a 3.20 ERA, passed an interesting career milestone of his own in his last start. The southpaw passed 1,000 innings for his career, and he has a 3.07 lifetime ERA. Bumgarner won a career-high 18 games last year and topped it off with two wins and a save in the World Series.
Here's a few other matchups and games to look forward to on Thursday:
Deep drives: HOU @ DET, 1:08 p.m. ET
David Price gave up three runs in his last start, and they all scored on home runs. And who will he see in Thursday's game? The Astros, who lead the Majors with 61 home runs in 41 games. Veteran third baseman Luis Valbuena, batting just .211, leads Houston with 10 home runs.
Price is 3-1 with a 3.40 ERA in his first full season with the Tigers, and the former Cy Young Award winner has completed at least six innings in five of his last six starts. The southpaw has already given up six home runs this season, though, and he gave up five in 11 starts for Detroit last year.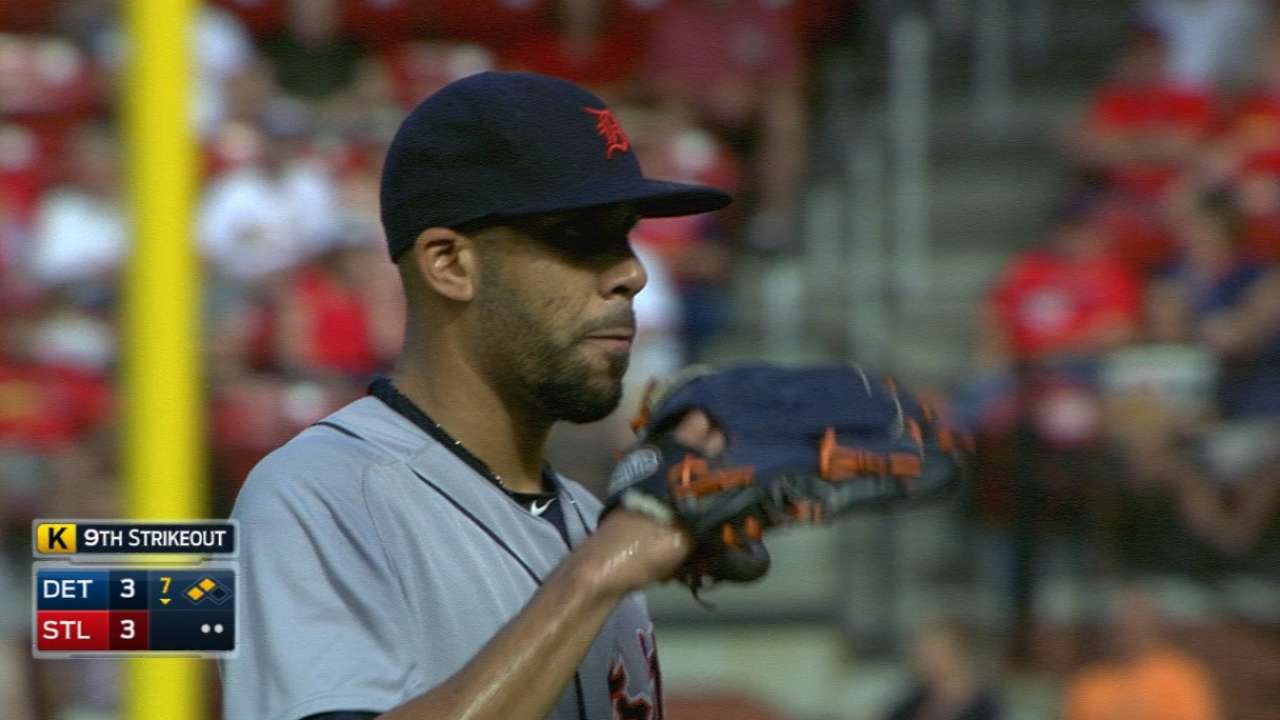 Scott Feldman will start for Houston. The 32-year-old right-hander has worked to a 3-4 record and a 5.06 ERA in his first eight starts, but he's been hit especially hard at home. Feldman has a 5.50 ERA in six starts at home, and opposing hitters are batting .314 with a .511 slugging mark in Houston.
Who's in first? STL @ NYM, 1:10 p.m. ET
Both the Cardinals and Mets have hit the skids a bit in recent weeks, and they're trying to get back to full speed. Jacob deGrom will start for the Mets in the series finale, and the Cardinals will go with left-hander Jaime Garcia, who is making his season debut.
deGrom, who won the NL's Rookie of the Year Award last season, has gone 4-4 with a 3.21 ERA in his first eight starts. deGrom has already allowed six home runs this season, but they've all come in three road starts. The 26-year-old has gone 4-1 with a 1.42 ERA in his first five starts at Citi Field.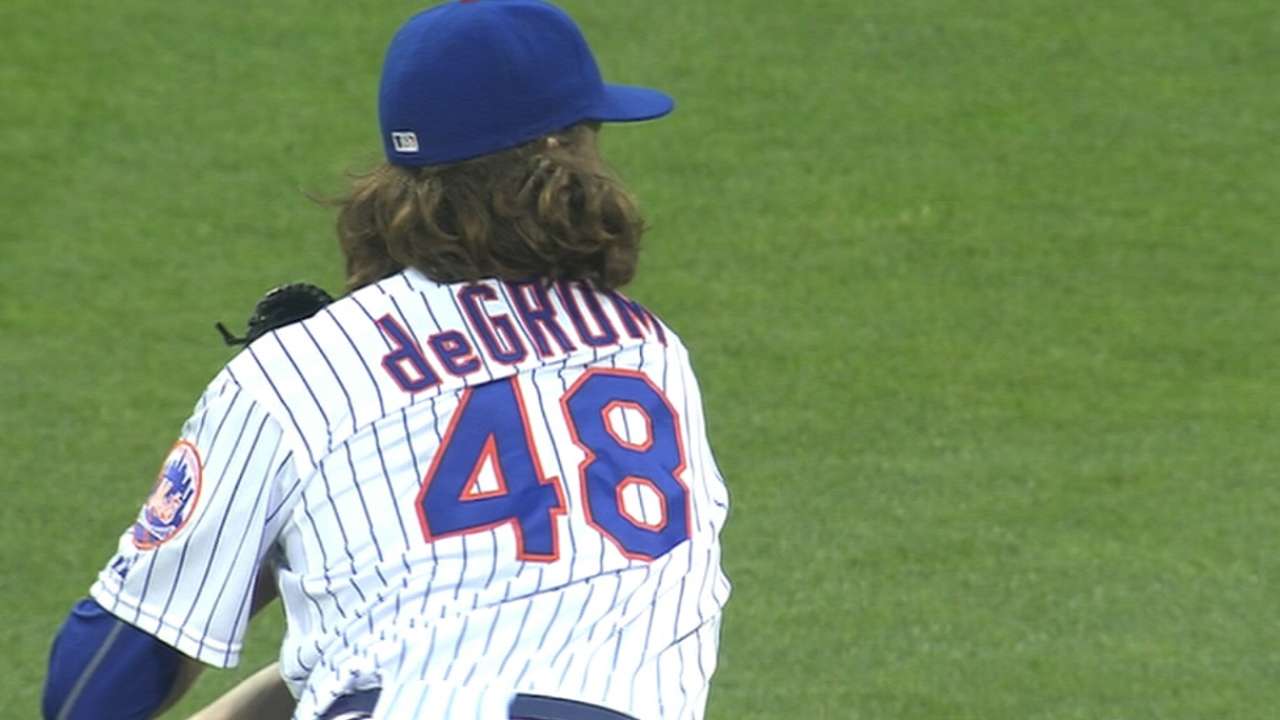 Garcia, who began the season on the disabled list with a shoulder injury, made two starts in the Minor Leagues while on a rehab assignment. Garcia, 28, has made 30 starts once in his big league career, and injuries have held him to single-digit starts in the Majors in each of the last two years.
Road to redemption: MIL @ ATL, 7:10 p.m. ET
Milwaukee starter Matt Garza got drilled in his last start, when he allowed 10 runs to the Mets and didn't escape the fourth inning. Garza went into that start with a 4.04 ERA, but after giving up 10 hits and 10 runs, it swelled by more than a run and a half (to 5.72). Nine of those runs scored in one inning.
Prior to that outing, though, Garza had pitched relatively well. The veteran had completed at least six innings and held the opposition to three earned runs or fewer in four straight starts.
Julio Teheran will start for Atlanta, and he'll be looking for his second quality start in his last four outings. The right-hander has been knocked around for nine home runs this season, and he gave up six earned runs just two starts ago. Teheran has gone 1-1 with a 5.40 ERA in his last six starts.
Spencer Fordin is a reporter for MLB.com. This story was not subject to the approval of Major League Baseball or its clubs.