Consistency the heart of Abreu's game
Slugger emerging as White Sox leader on and off the field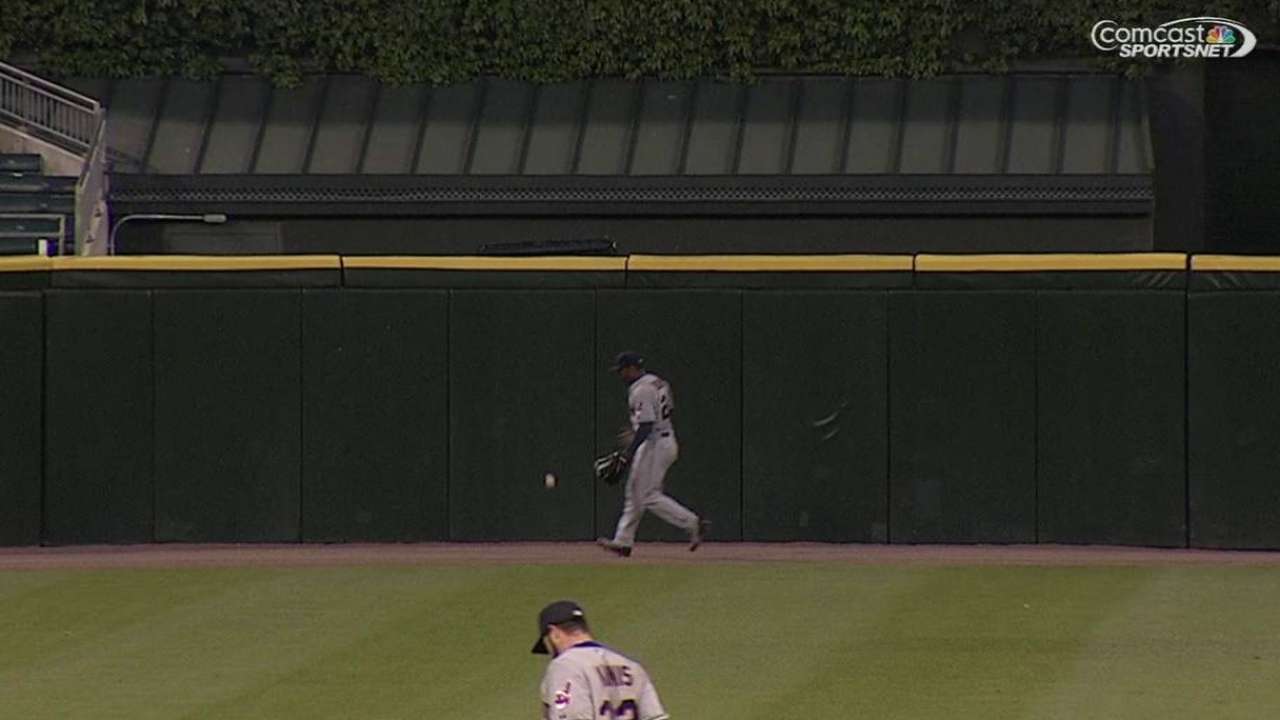 CHICAGO -- Using the team "streak hitter" in describing Jose Abreu would be accurate only in the sense that the reigning American League Rookie of the Year already has put together four hitting streaks of at least 14 games.
Otherwise, Abreu has been the picture of consistency since joining the White Sox prior to the 2014 season.
Abreu played in his 181st game during Wednesday night's loss to the Indians. He has a hit in 133 of those contests, which works out to 73 percent, not to mention hitting in 39 of 40 games from June 15 to Aug. 1 last season. Yet, the slugger who holds the single-season franchise rookie home run record at 36 believes he can still reach greater heights.
"I know that I'm able to produce more than I'm doing right now, but I'm very confident that, sooner than later, I'll be in a good spot with my offense," said Abreu through interpreter and White Sox Spanish language broadcaster Billy Russo. "I feel good right now. I like the pressure, I like to put pressure on me. But it's good to see what other guys are doing right now."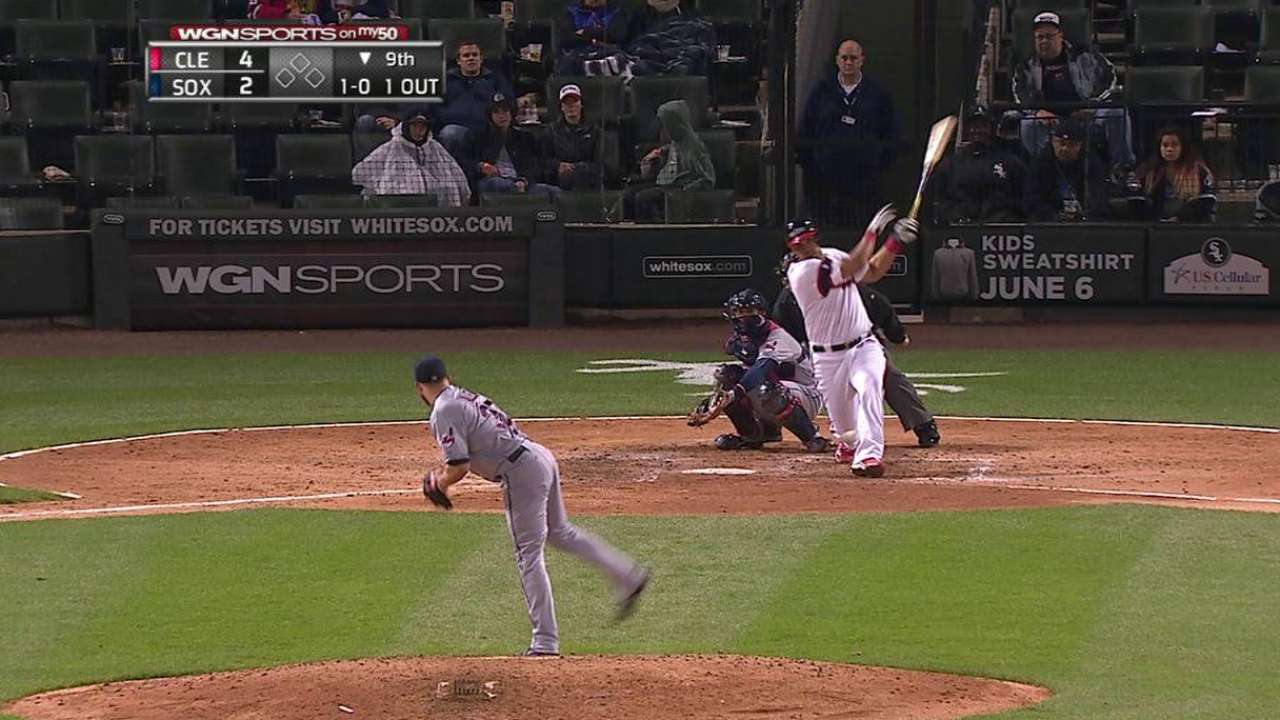 Those other guys include a healthy Avisail Garcia, who entered Wednesday with a .336 average and 18 RBIs. Adam LaRoche, Melky Cabrera and Adam Eaton have started to come along after slow starts, giving Abreu greater lineup balance in comparison to his 2014 debut.
Not only has he proven to be one of the top offensive forces in the game, but he quietly has become a leader in just a short time.
It was Abreu who stood behind manager Robin Ventura during the team's rough 8-14 start, along with other players on the roster, and it was Abreu who spoke in late April about the team needing to work together and play more as a unit. He seemed happy with the club's recent 10-4 stretch, but much like his game, Abreu believes the White Sox can achieve more.
"There has been a change. I think the change is about the mentality to approach the game," Abreu said. "Right now, we feel like we are going to win every night. That's something we don't have doubt about. I think that is key for us right now. Because this moment, until the streak that we got to until last night, we are playing good and are at a focal point for us right now."
"He is a leader. There is no question. It doesn't matter about the English might not be as good as he wants it to be right now, or singing the anthem or anything like that that he wants to do," said Ventura of Abreu. "A lot of guys follow by example. They see how he works. They see the time he puts into things and what he cares about. You can see him interact with his teammates, either inside our clubhouse, on the field, when we fly. He's definitely a leader on this team. In that part you feel lucky."
Scott Merkin is a reporter for MLB.com. Read his blog, Merk's Works, and follow him on Twitter @scottmerkin. This story was not subject to the approval of Major League Baseball or its clubs.