Saunders out 3-5 more weeks with bone bruise
Toronto outfielder sidelined since May 10 with left knee discomfort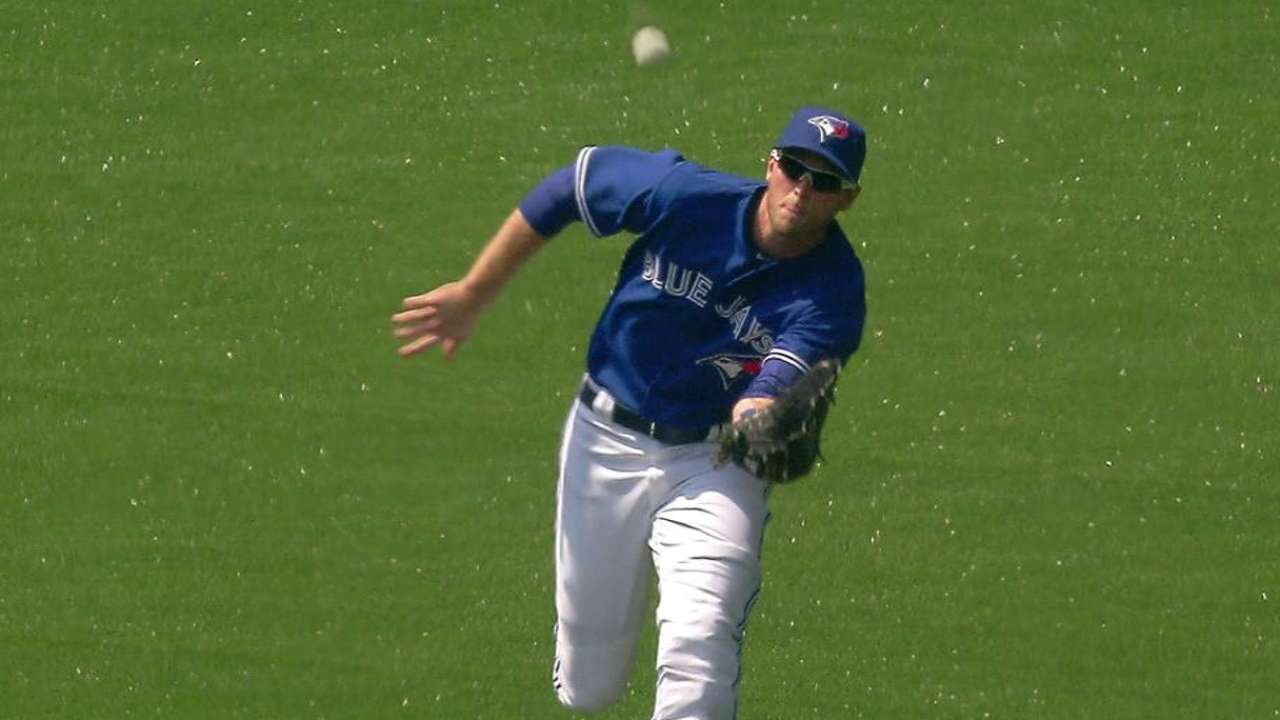 TORONTO -- Blue Jays outfielder Michael Saunders has a bone bruise in his left knee and is expected to miss an additional three to five weeks.
Saunders had the diagnosis confirmed earlier this week by renowned surgeon Dr. James Andrews. He needs an extended period of rest for the injury to properly heal but won't require additional surgery after getting 60 percent of his meniscus removed during the spring.
The 28-year-old Saunders has been out since May 10 after feeling discomfort in his surgically repaired knee. He has appeared in just nine games this season and has six hits in 31 at-bats.
"It was good news, it just reconfirmed what we anticipated had happened and basically I developed a pretty good bone bruise and due to the lack of meniscus that's there, it's something that happens occasionally during the aftermath of the surgery," Saunders said.
"It's something that will heal, my body will get acclimated to the bone on bone instead of having the meniscus there. Like we foresaw, it's going to take a little bit of time but my body will acclimate and it will heal."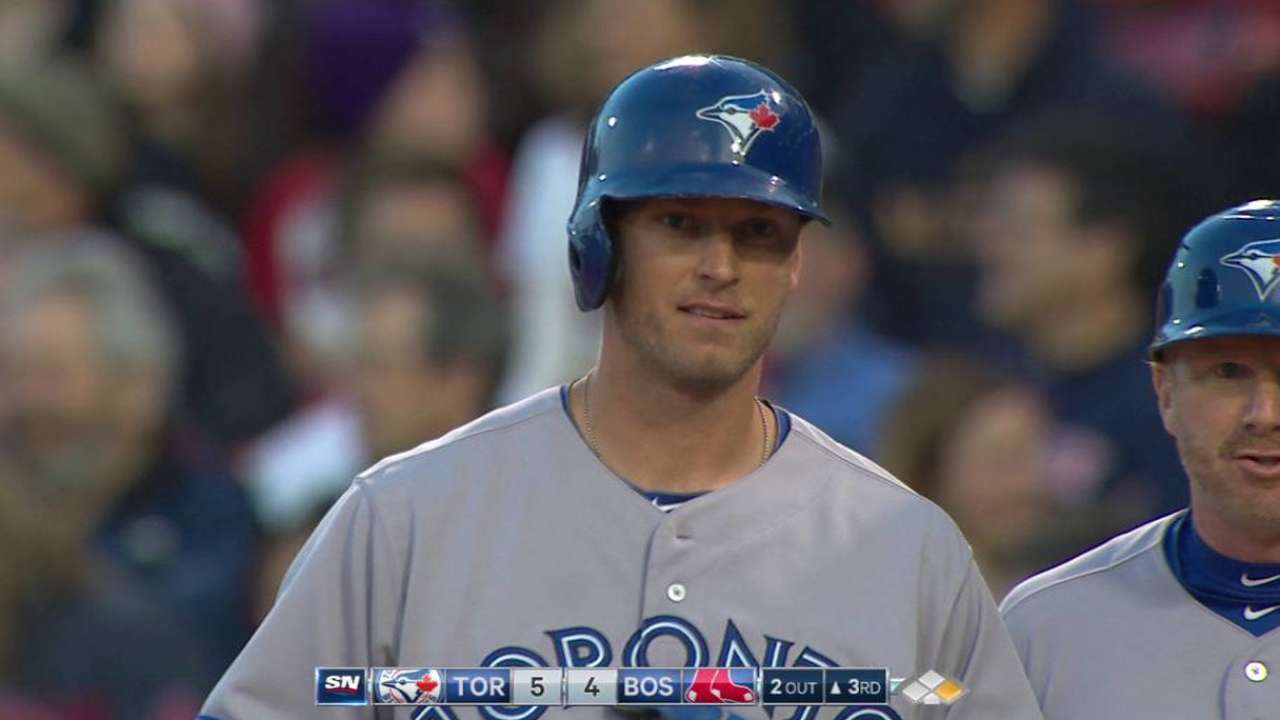 Saunders will gradually increase his baseball activities over the next couple of weeks in anticipation of a return. The first step likely will be hitting in a cage and then taking batting practice, but running the bases will be put off until much later in the rehab.
The native of British Columbia originally thought his knee issues were a thing of the past. He made his season debut on April 25 but it took only a couple of games before Saunders realized that he was feeling more discomfort than he normally should while making his way back from surgery.
The positive news is that there's still an expectation that Saunders will make a full recovery. Even though most of the meniscus was removed, his knee is expected to adjust to the lack of cartilage. The long-term effects from that surgery likely won't be felt until Saunders' playing career is over as arthritis remains a strong possibility in retirement.
"I think the toughest thing is just hearing that it's going to take time, I'd much rather have an exact date," Saunders said. "But knowing that it will get better and the season isn't over is great. My body will get back to 100 percent.
"I'm already going to be on week two [of six weeks] here over the weekend and start ramping up some activity on my lower half. ... We have to make sure we get over this mountain before really ramping up activity so hopefully that way it doesn't come back."
Gregor Chisholm is a reporter for MLB.com. Read his blog, North of the Border, follow him on Twitter @gregorMLB and Facebook, and listen to his podcast This story was not subject to the approval of Major League Baseball or its clubs.