Cubs prospects involved in outfield collision
Double-A Tennessee's Almora, Rademacher both left field under own power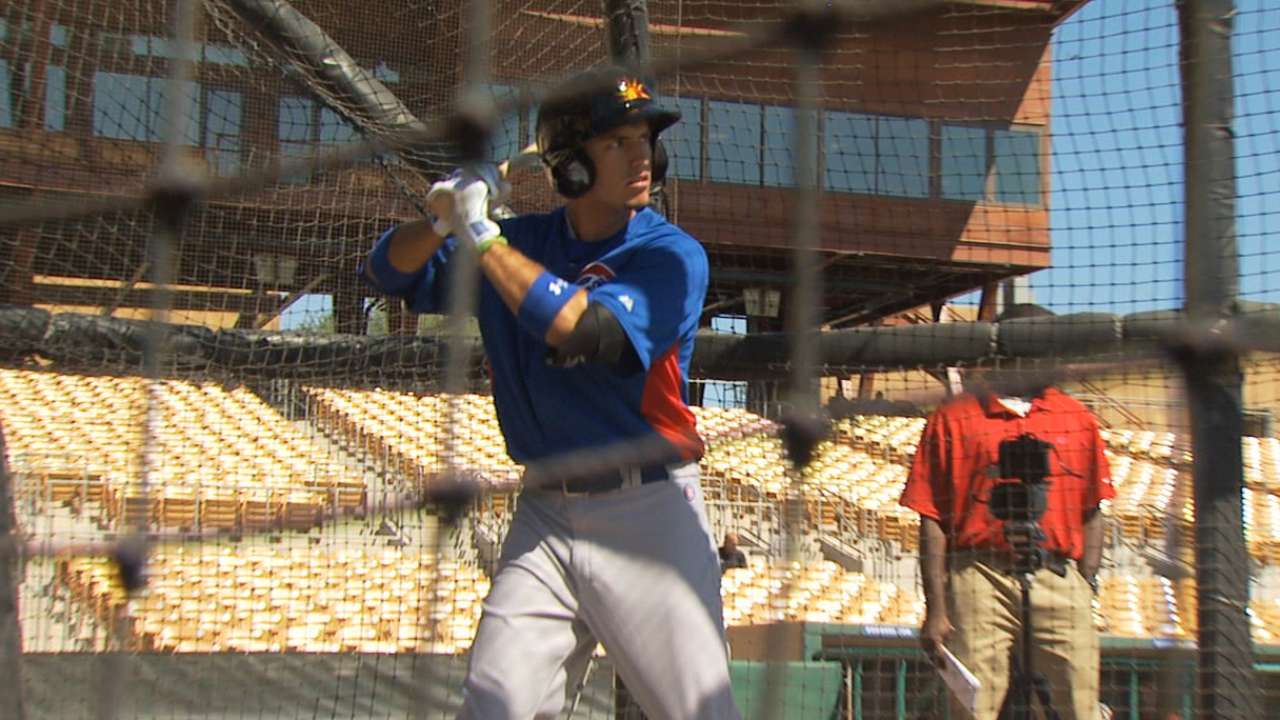 A pair of Cubs outfield prospects were involved in a scary outfield collision in Double-A Tennessee's afternoon game on Wednesday, though both players seemed to avoid serious injury.
Albert Almora, the Cubs' No. 5-ranked prospect, was sprinting over from center field when he collided full speed with left fielder Bijan Rademacher, the club's No. 29 prospect. The duo remained on the ground for several minutes while trainers tended to each, before they eventually walked off the field on their own power.
The play took place in the sixth inning of the Smokies' eventual 6-4 loss, with both players exiting the game after the collision.
Neither Almora nor Rademacher suffered any broken bones on the play, though the organization has not released an official diagnosis for either player. Tennessee manager Buddy Bailey said both players will miss time, but he's optimistic that it could be a brief absence.
"We'll know a lot more tomorrow," Bailey said. "It's nothing that looks like it's broken or that, it's just going to be trying to get the soreness out of the muscles, the body tightness and all that stuff. Hopefully in two or three days we'll be able to get one of them, if not both of them back. But we'll know a lot more tomorrow when the training people check them out."
Almora, the No. 6 overall pick in the 2012 First-Year Player Draft, is widely considered an elite defender, with his MLB.com scouting report ranking fielding as his best overall tool. As for his bat, he entered Wednesday's action with a .276/.315/.353 batting line through 30 games.
As for Rademacher, he entered the game hitting just .227 with a pair of homers through 35 games. Originally a two-way player at Orange Coast Junior College, the Cubs elected to use Rademacher as an outfielder instead of a pitcher upon drafting him in the 13th round in that same 2012 Draft.
Rademacher has a powerful arm -- ranked as his best tool, according to MLB.com -- but has struggled with his defense since transitioning to a full-time outfielder, highlighted by his Florida State League-worst 11 outfield errors a season ago.
Paul Casella is a reporter for MLB.com. This story was not subject to the approval of Major League Baseball or its clubs.