Games in AL parks allow Mesoraco to DH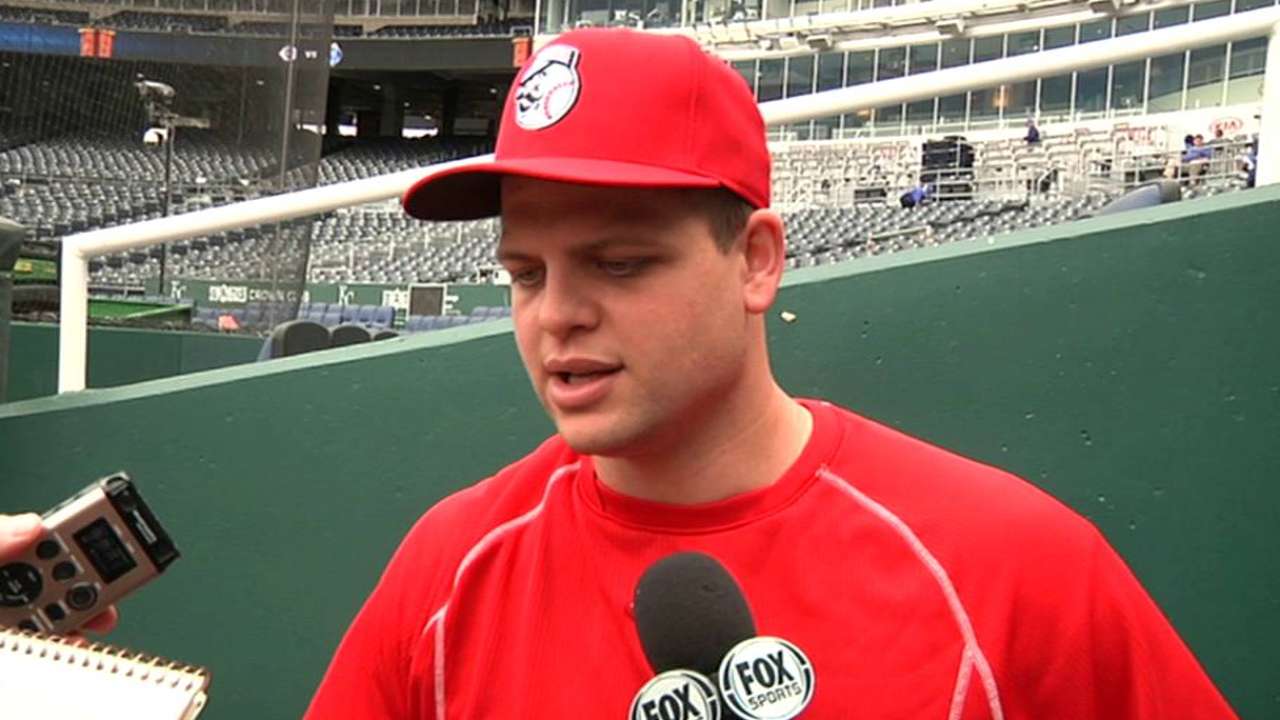 KANSAS CITY -- For the Reds, the side benefit of having five consecutive Interleague road games against Kansas City and Cleveland is that Devin Mesoraco has some opportunities to tune his swing as a designated hitter.
Mesoraco hasn't been able to catch since April 12 because of a left hip impingement, which meant his at-bats in National League settings were limited to pinch-hitting duties. But Mesoraco is taking rehabilitation steps toward catching again. Meanwhile, he can get multiple at-bats as a DH until the Reds return home Monday to open a series against Colorado.
Mesoraco had two of the Reds' four hits off Yordano Ventura on Tuesday night and reached base three times. He was back in the lineup as the designated hitter on Wednesday.
On Tuesday, Mesoraco took about 15 squats in catching position and made some simulated throws to second base. He didn't try any catching drills on Wednesday, but plans to resume the process in Cleveland, where the Reds will play a three-game weekend series.
"We'll start to do a little more," Mesoraco said. "It's certainly not going to be a quick process. Just feeling it out, seeing if it's something that's going to continue to feel better. It's definitely going to be slow. I may catch a [bullpen session] one of the days, but nothing too expansive."
Robert Falkoff is a contributor to MLB.com. This story was not subject to the approval of Major League Baseball or its clubs.