Washington hired to work with A's defense
Former Texas manager returns to serve as coach
HOUSTON -- The A's have reunited with Ron Washington, who will join the team in St. Petersburg on Friday to serve as a coach and work with Oakland's much-maligned defense.
The A's have committed 44 errors (16 by shortstop Marcus Semien) in 42 games, which is 10 more than any other team. Washington is considered an excellent infield coach, having been given much credit for developing Oakland's young infield talent -- notably six-time American League Gold Glove Award winner Eric Chavez and former AL Most Valuable Player Award winner Miguel Tejada -- during his time as infield and third-base coach for the A's from 1997-2006.
Mike Gallego is now in that role, and he will remain there, sources said, despite recent criticism. On Friday, Gallego admittedly made a "bad call" when getting Stephen Vogt thrown out to end the game, and two more Oakland runners were thrown out at the plate in Tuesday's loss, though one was going on his own.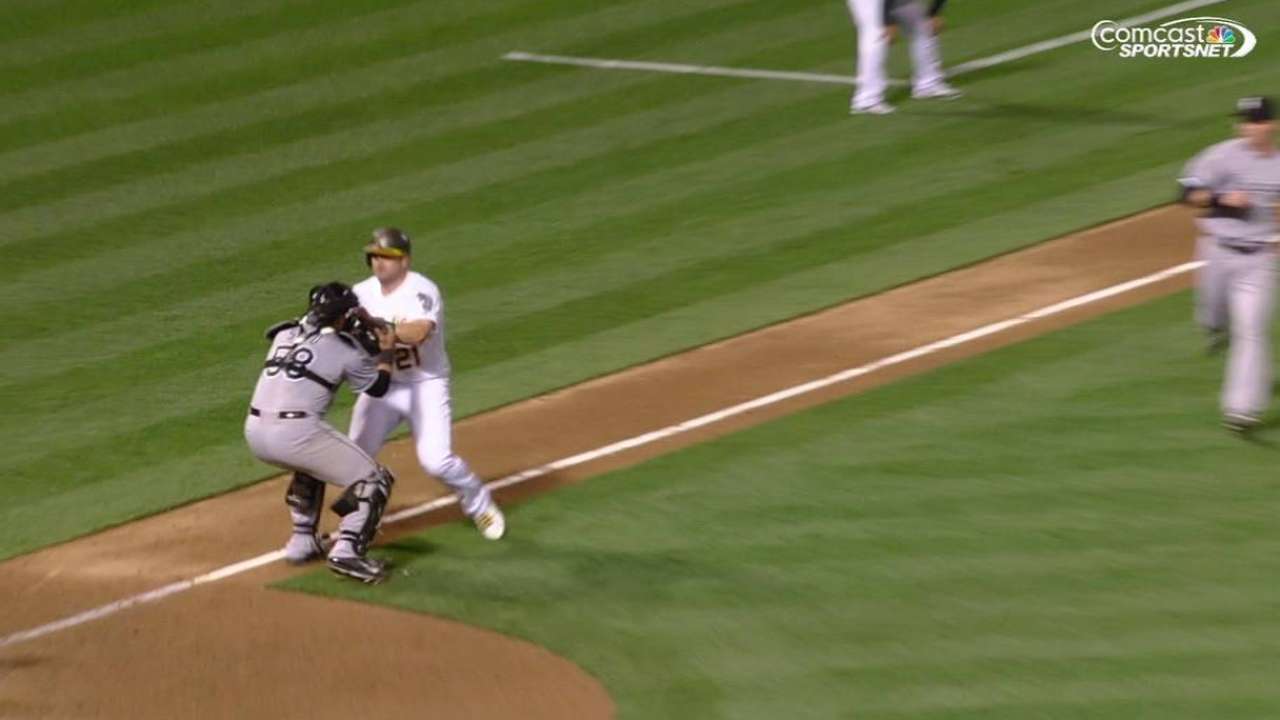 Washington won't be allowed to be in the dugout during games, since the A's already employ a full complement of coaches on their big league staff, but he'll be able to work with the infielders during pregame activity.
Washington has been volunteering as an assistant at the University of New Orleans, after stepping down as the Rangers' manager in September. He later revealed he left the team because he "was not true" to his wife, Gerry.
In an emotional news conference, Washington apologized "for breaking the trust that I had with my wife and for disappointing my players, for disappointing my coaches, for disappointing Major League Baseball and for disappointing the Texas Rangers."
Washington, who led the Rangers to the only two World Series appearances in club history (2010, '11), also told reporters that day he'd like to remain in baseball.
"I was born to be a baseball player -- I'm a baseball lifer," Washington said. "The Rangers gave me a home, and I'm thankful for that and also thankful for the experience to have the opportunity to manage here in Texas. I look to the future and getting back in the game and continuing my career."
Jane Lee is a reporter for MLB.com. This story was not subject to the approval of Major League Baseball or its clubs.