Tolleson has aspirations to be Rangers' closer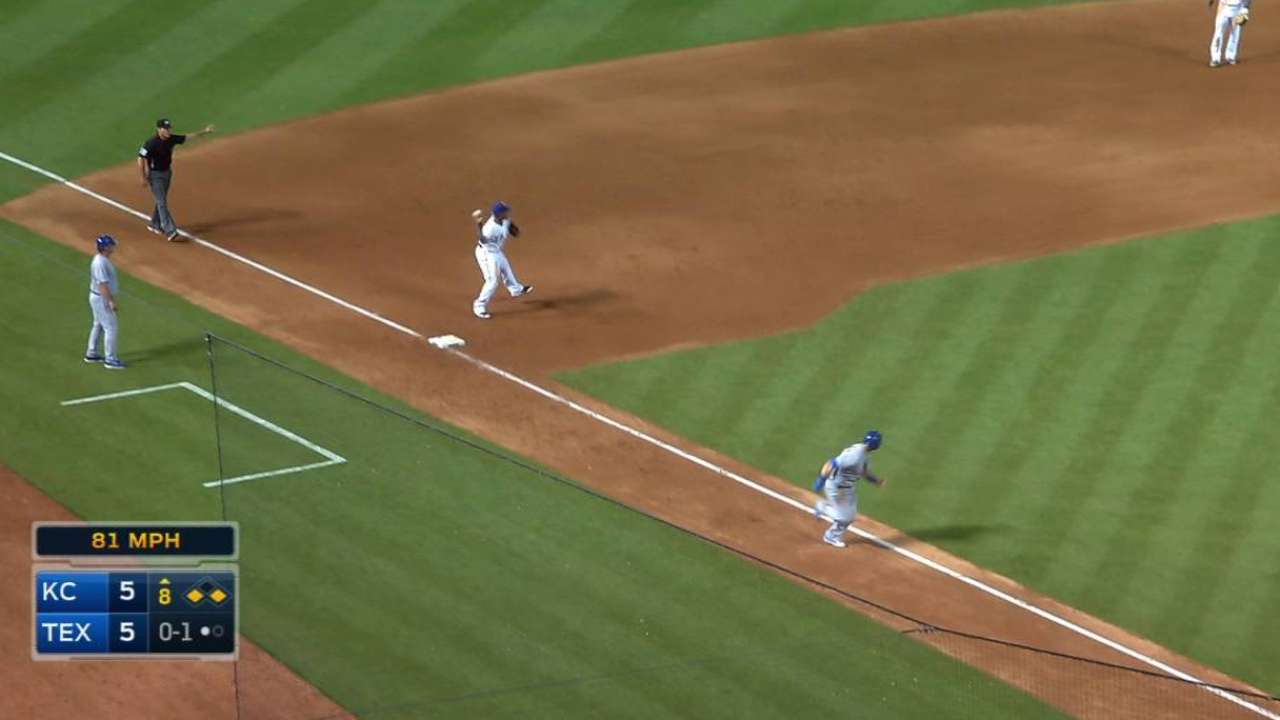 BOSTON -- Rangers pitcher Shawn Tolleson was a closer during his Minor League days with the Dodgers. The right-hander must have been good at it, because he had a 1.34 ERA in 107 games, opponents had a .194 batting average and he had 49 saves.
"Yeah, I have aspirations to be a closer," Tolleson said. "Since I've been in professional baseball, it's what I did in the Minor Leagues. It has been a goal of mine."
Tolleson got his wish Wednesday, as he closed out the Rangers' 2-1 win over the Red Sox to earn his first big league save.
The Rangers don't have a closer right now. Manager Jeff Banister has told his relievers that nobody has a defined role, including Neftali Feliz. He had been the closer but was used in middle relief in a 4-3 loss to the Red Sox on Tuesday night.
The Rangers have not had a save situation since Banister announced on Sunday there would be no specified roles in the bullpen. But if it is not going to be Feliz, then Tolleson would be the next logical option because of his experience and success in the big leagues.
"If we settle into roles and that's the way it falls as far as where I'm best suited, I'm all for it," Tolleson said. "I will take the reins and embrace it. Right now, I am focused on putting up zeros no matter what the game situation is."
Worth noting
• Infielder Adam Rosales turned 32 on Wednesday.
• Robinson Chirinos had his first career triple on Tuesday and went into Wednesday's game with four hits in his last 11 at-bats. The hits included a double, triple and a home run, although he is still hitting .188.
"When you put a lot of time in the cage and you don't see results, it's hard," said Chirinos. "All you can do is keeping working hard and give everything you have. What I'm looking for is consistency rather than one good game and three bad ones."
• Banister said he went back and looked at the disputed replay on Tuesday night when Hanley Ramirez was called safe on a double at second base.
"Yeah I looked at it and I have my opinion," said Banister. "Whether he's safe or out, it's up to the replay official. We can live with that. I'm OK with that. The officials of the game, they have a tough job, but the umpires we have at the Major League level are the best in the game."
T.R. Sullivan is a reporter for MLB.com. Read his blog, Postcards from Elysian Fields, follow him on Twitter @Sullivan_Ranger and listen to his podcast. This story was not subject to the approval of Major League Baseball or its clubs.