MLB.com Columnist
Lyle Spencer
Los Angeles teams make ideal trade partners
Guerrero-Santiago swap would benefit Dodgers, Angels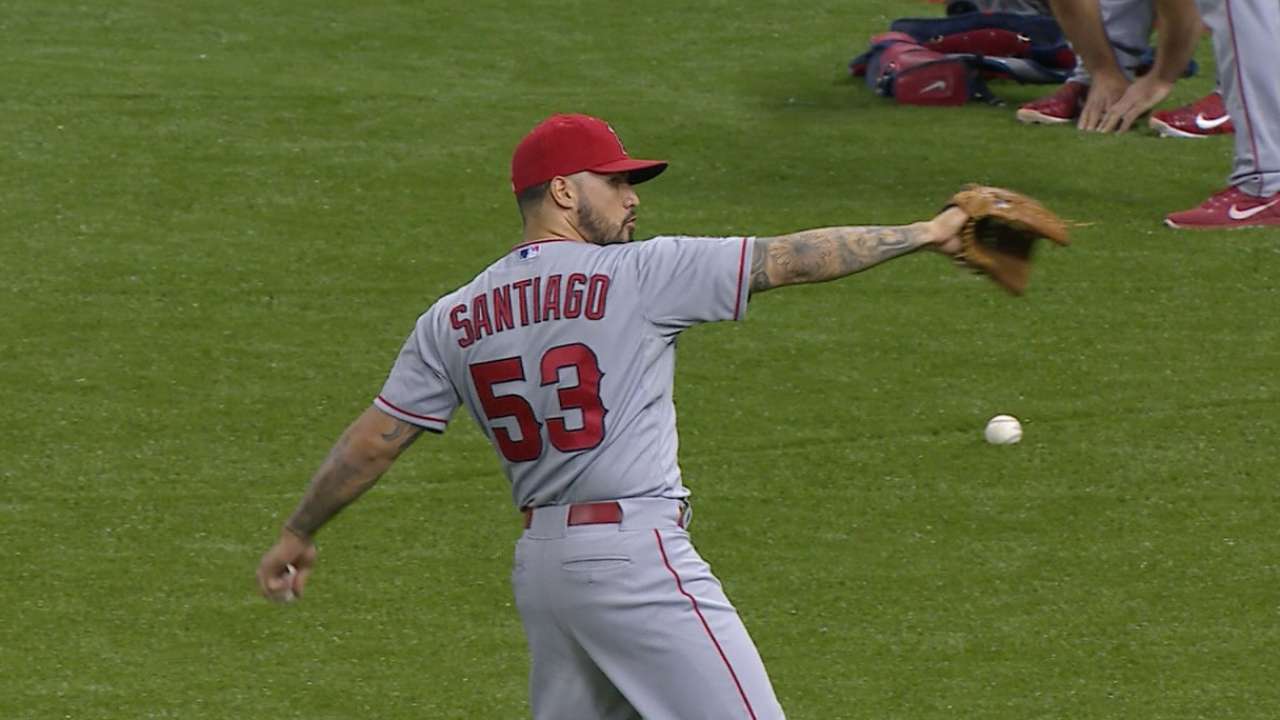 This is an idea, a suggestion. It is not rooted in any inside information. It is just something that makes too much sense to ignore: Alex Guerrero to the Angels from the Dodgers in exchange for Hector Santiago.
In the past, it would have been foolish to advance such a proposal. But times do change -- along with attitudes of folks in charge of ballclubs. This is a new era filled with creative general managers following the Billy Beane model, willing to swing from the heels.
For years rolling into decades, going back to 1974, the Dodgers and Angels resisted doing business with each other on the trade front. You hate to take unnecessary risks with your neighbors, knowing the fallout can be uncomfortable.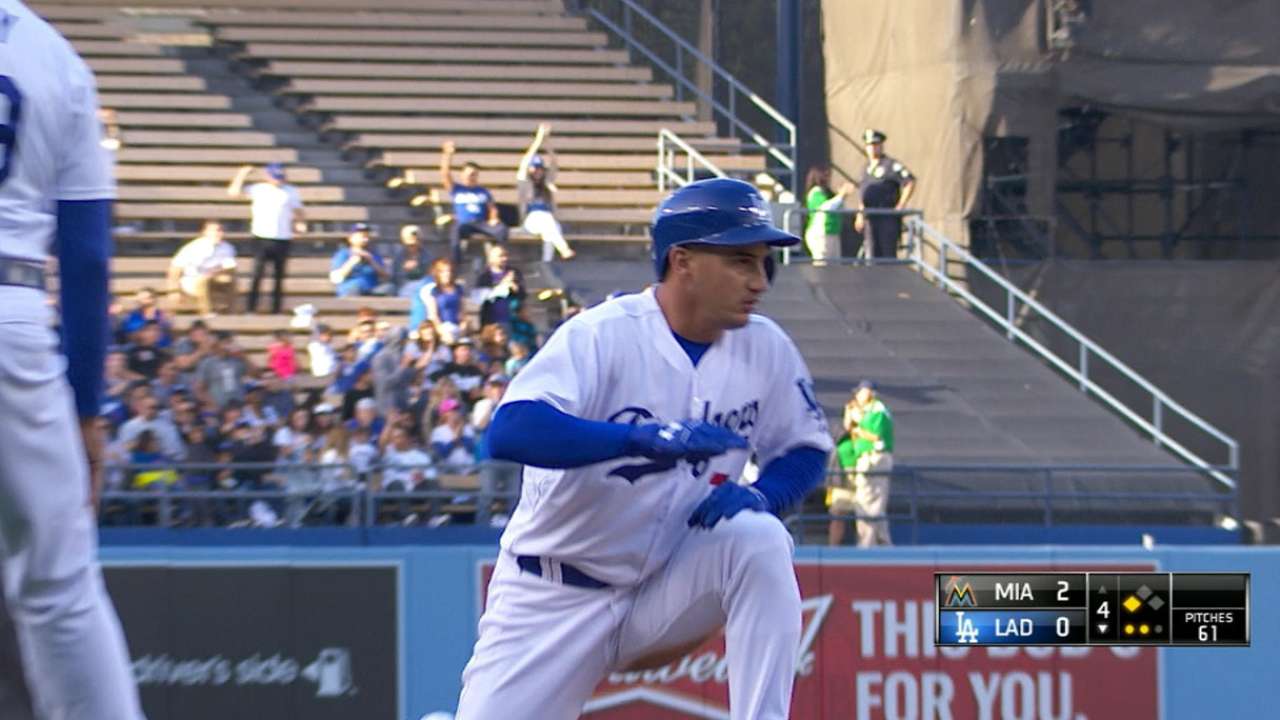 That changed over the offseason when Andrew Friedman, the Dodgers' new president of baseball operations, and his new general manager, Farhan Zaidi, got together with Angels GM Jerry Dipoto on a six-player swap featuring Howie Kendrick and Andrew Heaney.
Kendrick was an established star coming off one of his best seasons but entering his potential walk year, with free agency on the horizon. A four-star pitching prospect, the lefty Heaney had just been acquired by the Dodgers from the Marlins in the Dee Gordon deal.
Kendrick has been everything the Dodgers could have anticipated, playing at an All-Star level offensively and defensively. Even though they are well stocked in the system with infielders, they will have to consider an extension for the man. If not, Kendrick will be a popular target in the marketplace, given his consistent production and professionalism.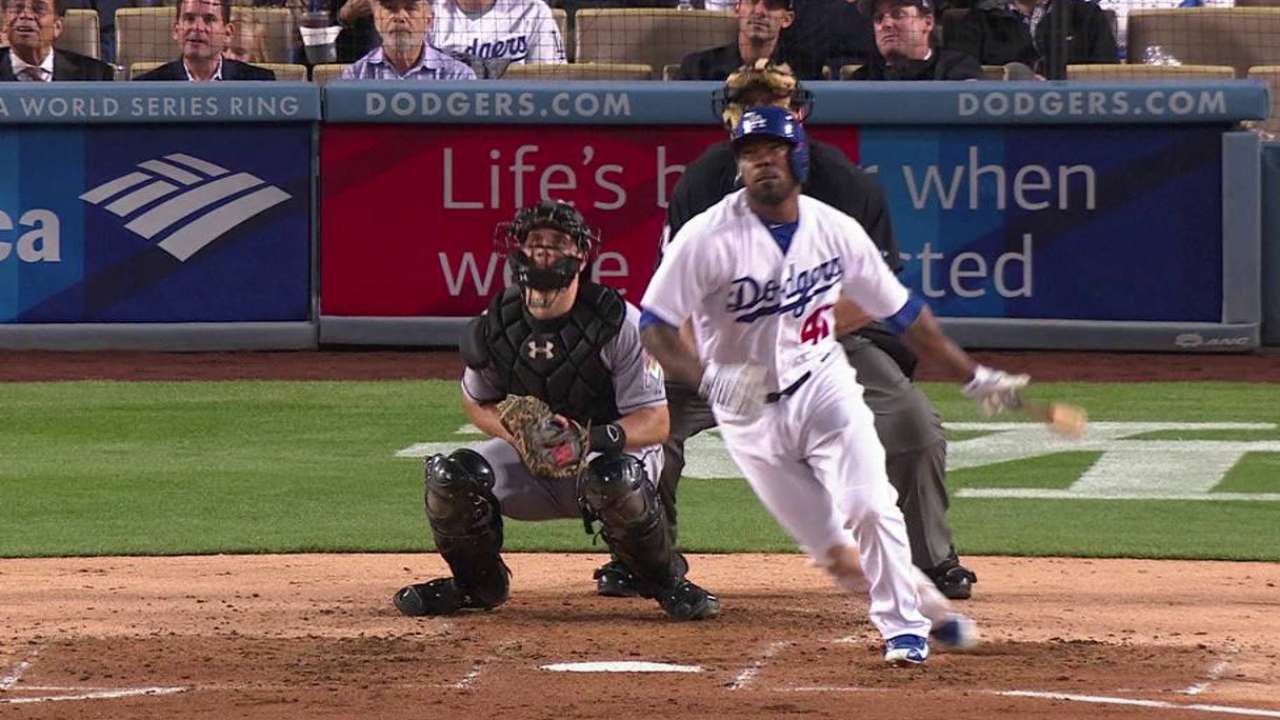 Heaney, highly regarded, was dispatched to Triple-A Salt Lake for refinements after a so-so spring. Through eight starts in the hitter-friendly Pacific Coast League, he's 5-0 with a 3.12 ERA, having racked up 43 strikeouts in 43 1/3 innings.
Santiago is 3-2 with a 2.25 ERA in eight starts and 48 innings. He has struck out 44 while walking 21, holding hitters to a .219 batting average and a .329 slugging mark.
Dividing his time between third base and left field, Guerrero has thrown together a .328/.361/.687 slash line with six homers and 16 RBIs in 67 at-bats.
With Heaney clearly on the way and Tyler Skaggs due back next season from Tommy John surgery, the Angels have enviable rotation depth. As good as Santiago has been -- and he's been terrific -- the club's offensive issues are pressing and he could be surrendered.
Looking at both clubs' needs, immediate and for the foreseeable future, it seems that a second swap in the space of five months could benefit everyone involved.
The Angels need a loud bat to put behind Mike Trout and Albert Pujols, and the Dodgers have a surplus in Guerrero. The Dodgers, with Hyun-Jin Ryu and Brandon McCarthy down, clearly could use a starting pitcher. Santiago, a confident athlete from New Jersey, looks like a fine fit in Los Angeles.
Guerrero, 27, can hit, for average and power; the man from Cuba has shown that. What he hasn't done is claim a position. The Dodgers are rich offensively and loaded with quality position players, and more -- Corey Seager, Hector Olivera -- are on the way. Guerrero's best position appears to be third base, where scouts project Olivera to land with his six-year, $62.5 million deal.
Like Kendrick and shortstop Jimmy Rollins, incumbent third baseman Juan Uribe -- the Dodgers' rock-solid third baseman -- is in the last year of his contract. Super-sub Justin Turner gives added protection at third.
Santiago, 27, would slide in nicely behind Clayton Kershaw and Zack Greinke in the role occupied by Ryu, who is dealing with left shoulder issues. As it now stands, Brett Anderson, Carlos Frias and Mike Bolsinger fill out the rotation behind the two aces.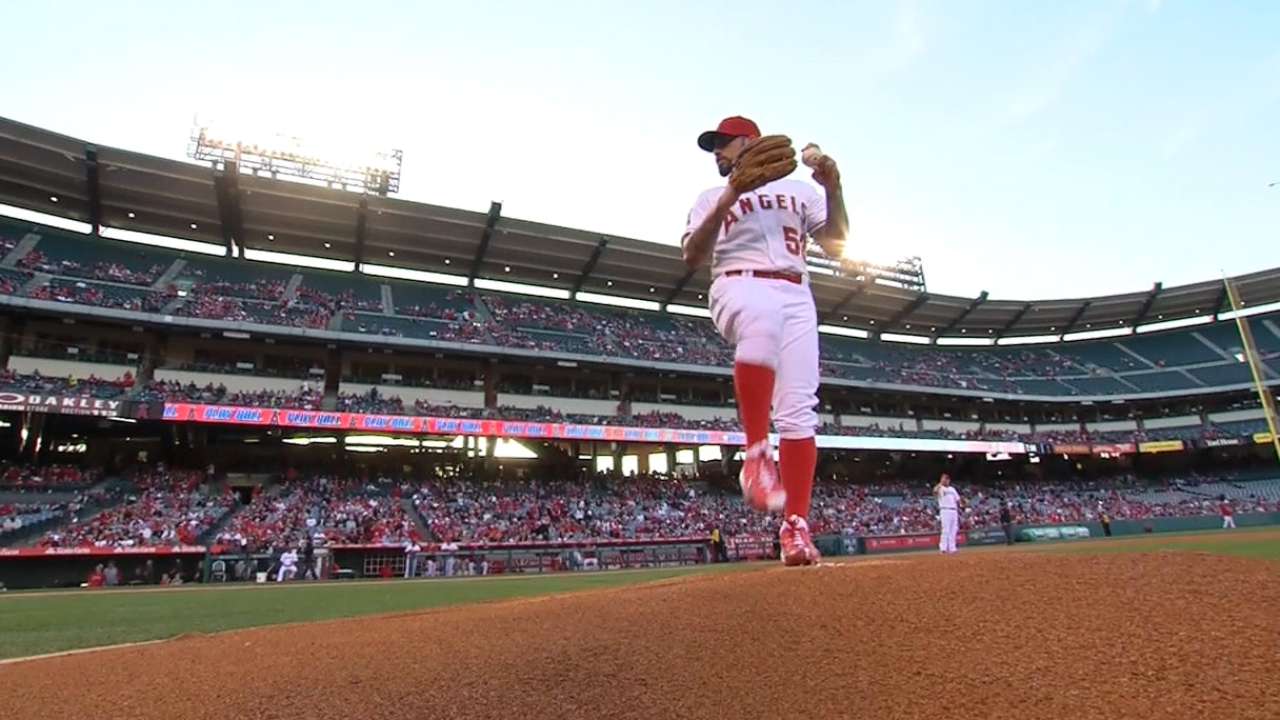 Guerrero is under contract through 2017 -- though his contract stipulates that he can become a free agent at the end of a season in which he is traded -- and Santiago would be under the Dodgers' control for three years.
Acquired from the White Sox by the Angels along with fellow lefty Skaggs in the three-team swap following the 2013 season that sent Mark Trumbo to the D-backs and Adam Eaton to the Sox, Santiago has forged a role in manager Mike Scioscia's rotation -- and would ease Dodgers concerns up the freeway.
Fans of the Dodgers and Angels rarely find common ground, but in this case, they just might agree that this swap would be worth a shot.
From the viewpoint of a nonpartisan observer keen on improving both SoCal teams, visions of a Freeway World Series dancing in the head, this could be a timely step in the right direction.
Lyle Spencer is a national reporter and columnist for MLB.com. Follow him on Twitter @LyleMSpencer. This story was not subject to the approval of Major League Baseball or its clubs.