Closer Report: 8th edition, 2015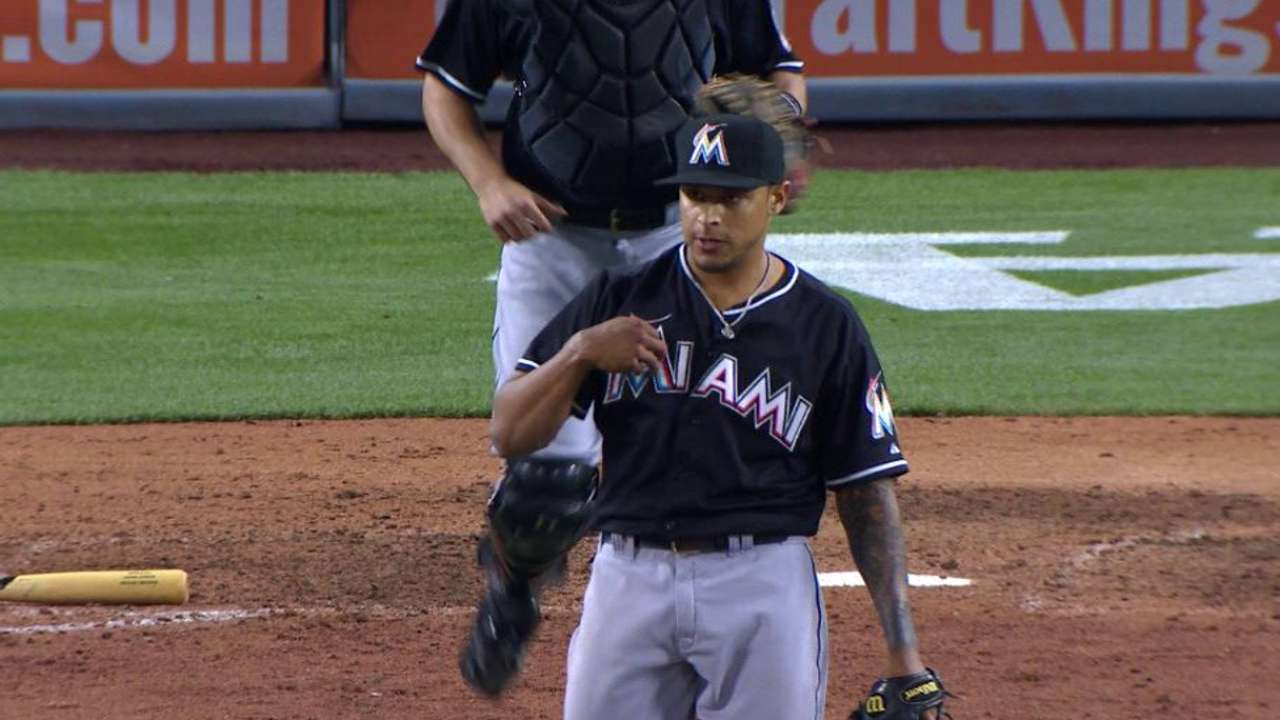 Cishek loses closer's role
It was quite the eventful week in Miami. Manager Mike Redmond was dismissed, and general manager Dan Jennings was assigned to take over as the team's field general. Before all that, however, came Steve Cishek's move out of the ninth inning. It's been a long time coming, as he never quite found his stride all season. In the wake of the move, Redmond had originally said he would be going with a committee approach involving A.J. Ramos, Mike Dunn, Sam Dyson and Bryan Morris. Jennings has since changed that policy, officially naming Ramos as the lone closer. It's his first time ever holding down the role, but he should be able to hold it through the rest of the year. Ramos is a high-strikeout pitcher who has historically limited hard contact. Control has been a bit of an issue in his career, but not enough of one to completely undo Ramos.
Reed loses job, too
Addison Reed was traded from the White Sox to the Diamondbacks before the 2014 season and hasn't been able to find his footing in Arizona. He has a 4.54 ERA since the deal and has given up 1.5 HR/9. The team finally made a change, relieving Reed of his closing duties. For now, the role will be split. Brad Ziegler is the odds-on favorite to garner the majority of the chances, but Oliver Perez and Daniel Hudson could get some too. Ziegler is the man to add in all leagues, but he won't help much beyond saves, as a contact pitcher who relies heavily on ground balls. The team hasn't ruled out the possibility of Reed taking the job back later in the year, which indicated Ziegler and company may not have the longest of leashes. Evan Marshall is another name to keep an eye on. He's had a rough 2015, but he was outstanding in 2014 and could be a big part of this bullpen for the next few years. Marshall could be looking at save chances later in the year if he improves across the next couple of months.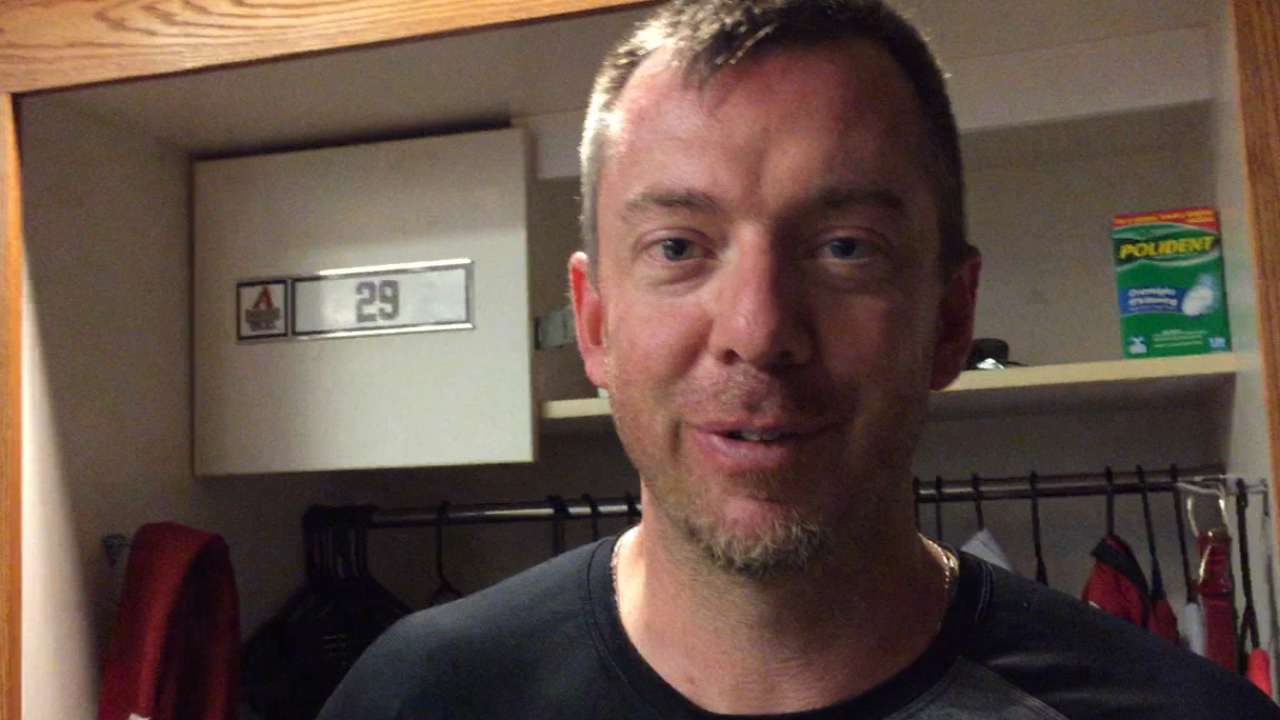 And in Texas ...
Neftali Feliz has not looked like the same pitcher who won the American League Rookie of the Year Award in 2010, and now he may be losing his closer job in Texas. He's blown three of his six save chances this season while pitching to a 5.51 ERA. Some of that is bad luck, but Feliz is walking far too many opponents while allowing consistently hard contact. Jeff Banister didn't come right out and say Feliz is no longer the closer, but instead opted to do away with all bullpen roles. This means that Feliz could indeed continue to get save chances, but expect other guys to get their fair share as well. Specifically, I would be targeting Shawn Tolleson and Tanner Scheppers, in that order.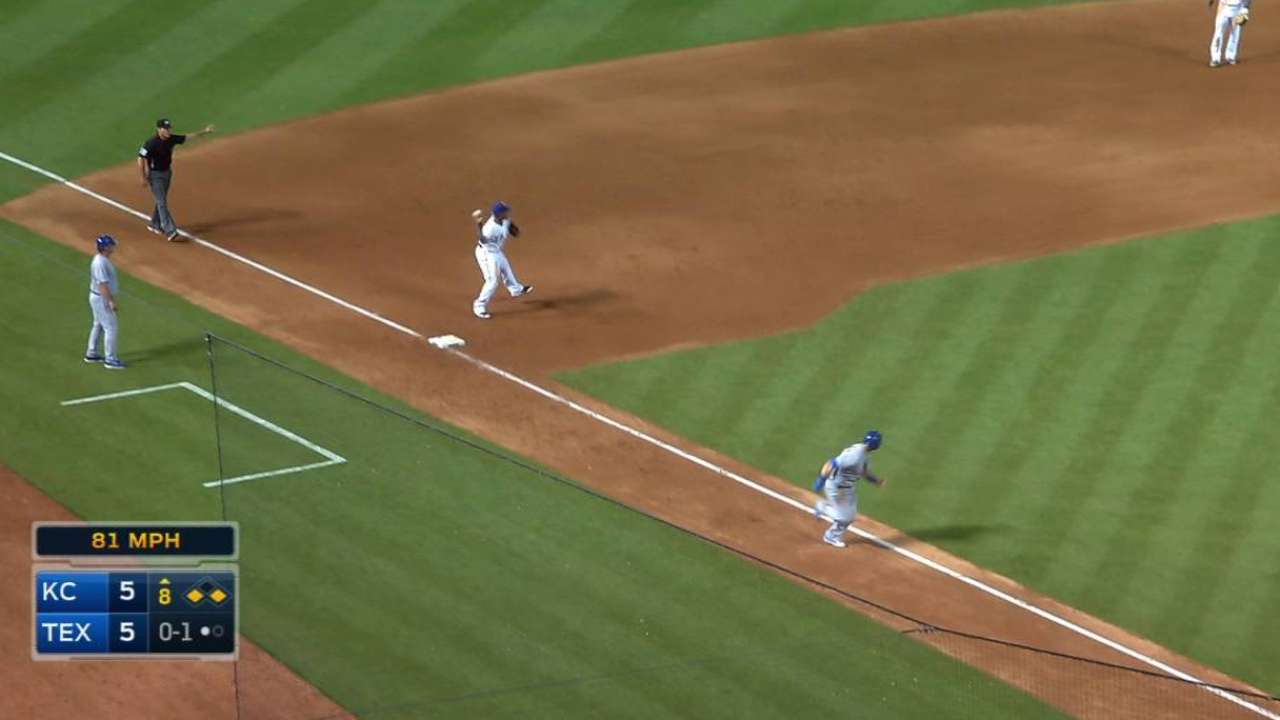 Jansen returns
The Dodgers' bullpen has been frustrating to follow for fantasy purposes across the first six weeks of the season, but the team now has one of the best relievers in the game back. Kenley Jansen started out being eased back into Major League action in lower-leverage situations and promptly struck out four batters in one inning. It was unclear how long it would take for Don Mattingly to put Jansen back in the closer role, but it appears he's already there. He grabbed his first save of the year on Sunday. Those of you who grabbed Jansen in drafts despite his injury will get one of the best closers the game has to offer on a steep discount for the rest of the year.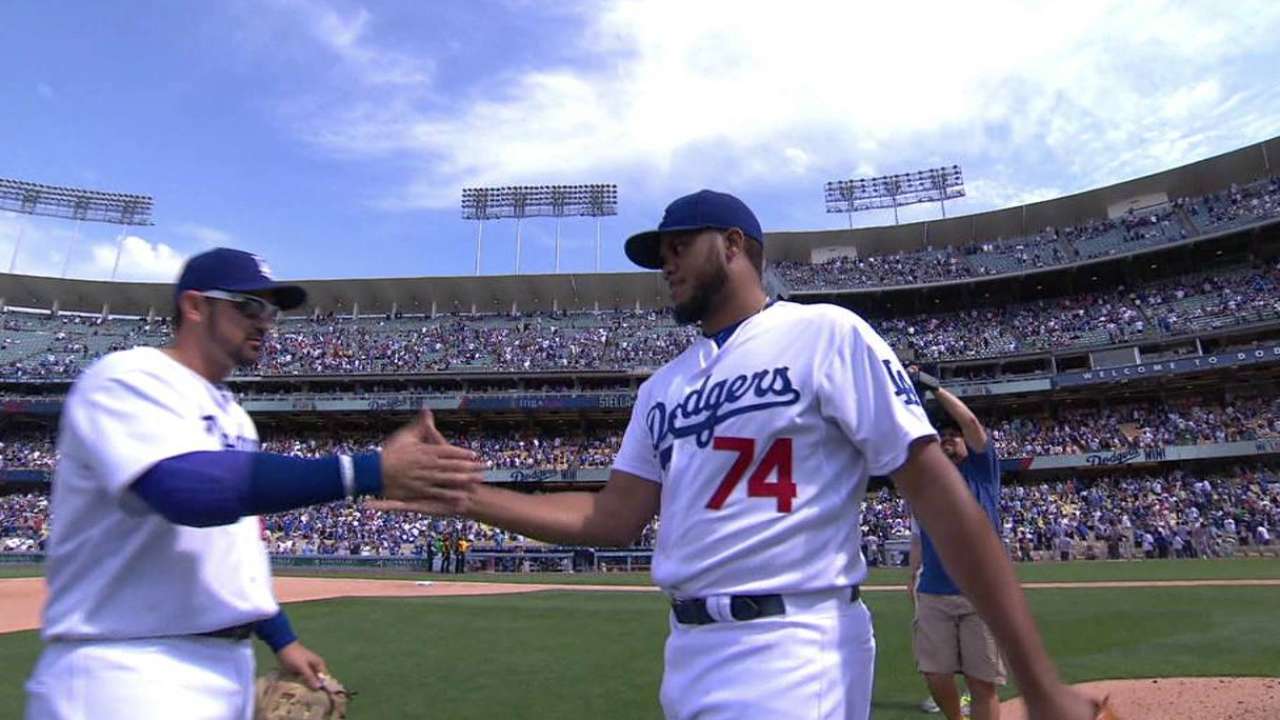 McGee back, too
The Rays haven't suffered too much in the absence of last year's closer Jake McGee, with Brad Boxberger performing admirably in his stead. Kevin Cash has stated that both relievers will be receiving save chances, providing some much-needed relief to Boxberger owners. I'd anticipate the two splitting save chances relatively evenly, and both will be helpful in the other categories on nights they're relegated to setup duty. The ideal strategy would be to find a way to own both, but Boxberger is the stronger trade target right now as owners may be scared off by McGee's return.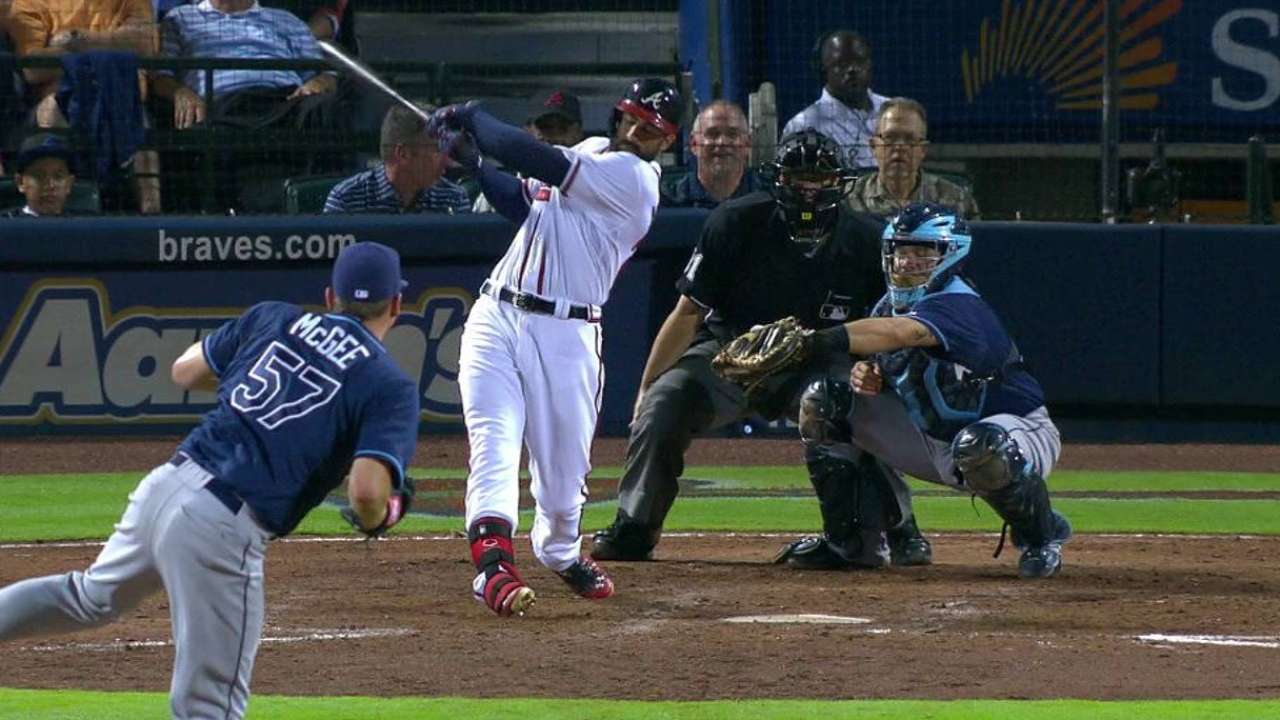 Quick hits
• Oakland's bullpen has struggled this year, but it should be helped out when last year's closer, Sean Doolittle, comes back from the disabled list. In the meantime, Tyler Clippard still holds the role, but his recent woes could open some doors for Evan Scribner.
• Jonathan Papelbon's demise has been predicted for years now, but it still hasn't come. In fact, he's improved his game this year, gaining three more saves in the last week. It's unclear what team Papelbon will finish the year for, but he's performed more than well enough to hold on to a closer job for all but a handful of teams.
A version of this story originally appeared on Baseball Prospectus.
Matt Collins is a contributor to MLB.com. This story was not subject to the approval of Major League Baseball or its clubs.