Bauer ensures slim lead enough in big win
Fans 7 over 7 1/3; bullpen quells late threat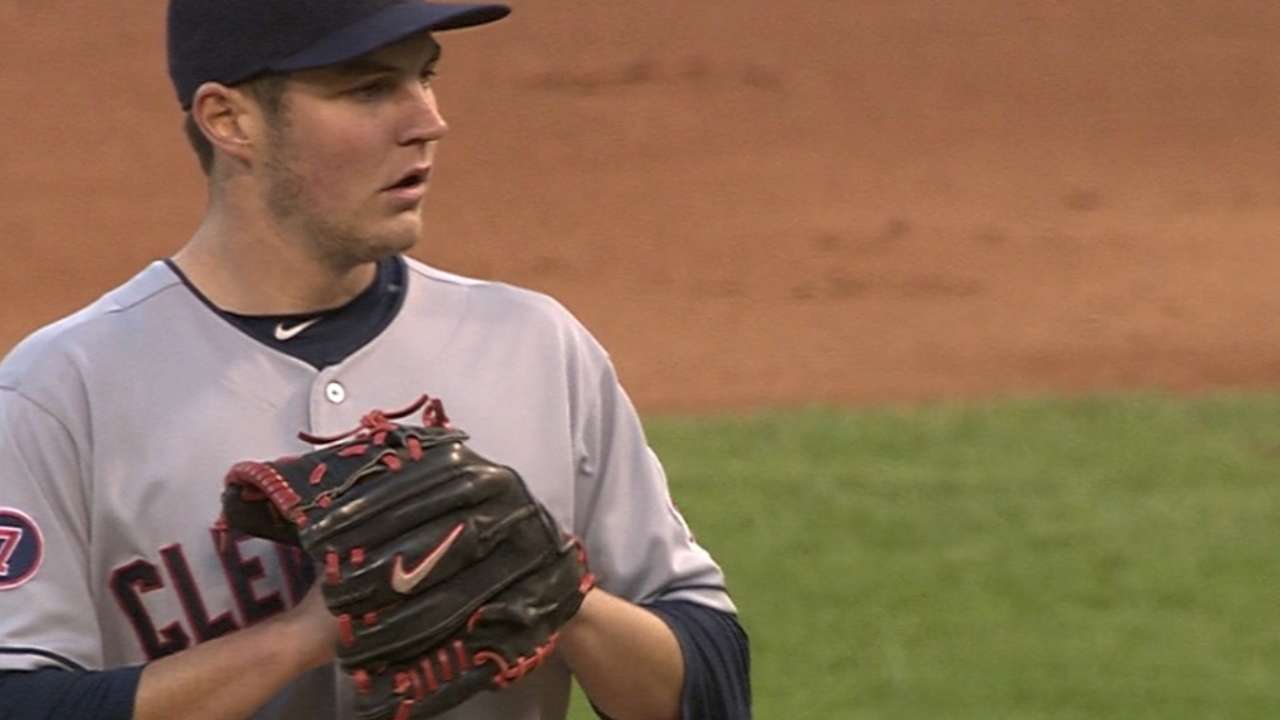 CHICAGO -- While it wasn't quite the battle of aces from the previous night, Trevor Bauer and Jose Quintana staged quite an impressive pitching duel of their own on Tuesday night at U.S. Cellular Field.
Bauer, who pitched into the eighth inning, was just a little bit better in leading the Indians to a 3-1 victory over the White Sox -- a rare win this season for the Tribe in a tight game against an American League Central opponent.
"I don't think it was his best command, but he threw all his pitches for strikes," Indians manager Terry Francona said of Bauer. "He had a real good breaking ball. In this cold weather, I thought that was something. And he made them respect all his pitches, and he competed."
Amazingly, it was the first win for Bauer (3-1) since April 15, despite quality starts in all but two of his eight outings this season. That and the fact that ace Corey Kluber, who battled Chris Sale in Monday's classic, has just one win tells all you need to know about the Indians' struggles in close games.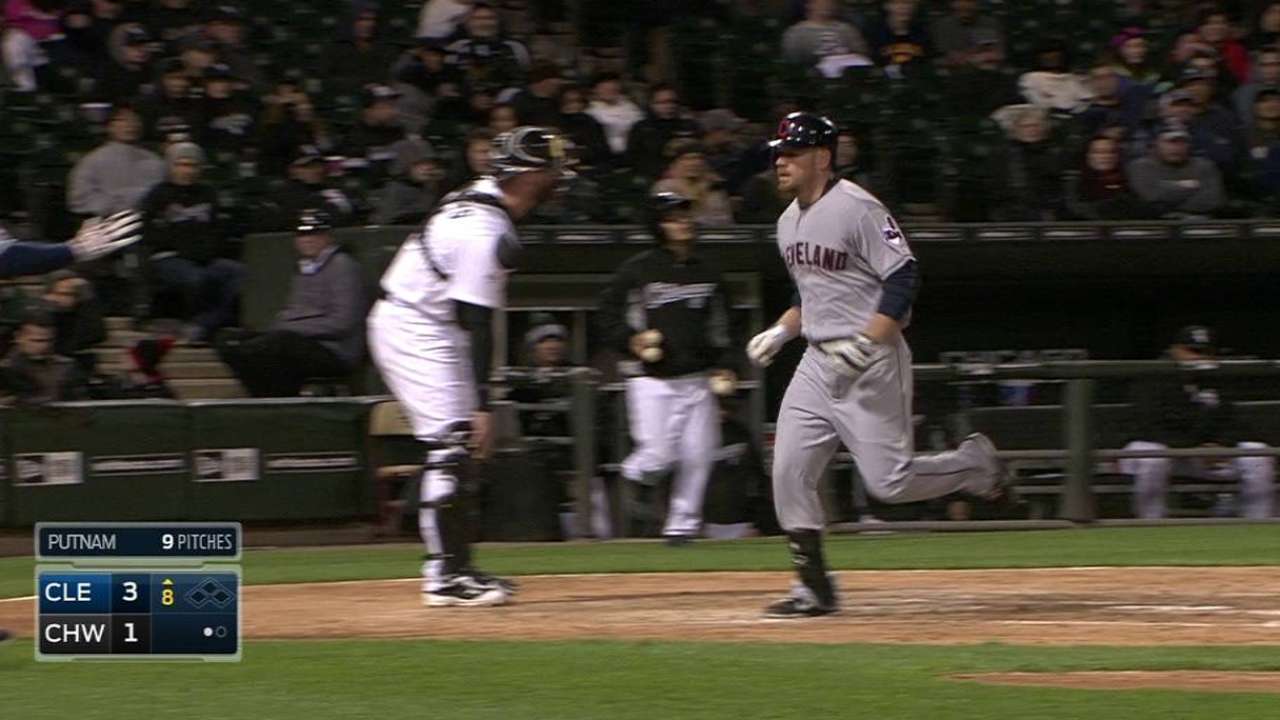 The Tribe is 0-4 one-run games, 0-2 in extra innings and 1-6 in games decided in the sixth inning or later.
Those grim numbers are one reason everyone was up and cheering in the top of the eighth when Brandon Moss belted a home run to turn a 2-1 lead into a 3-1 lead. That was especially big considering that pesky Adam Eaton led off the bottom of the inning with a single.
"It's big," Bauer said of the insurance run. "It gives you a little bit of space. If Eaton gets on, you don't have to worry as much about him stealing second because even if he scores, you're still up one and it allows you to focus more on the hitter. Any time you get that insurance run, it gives a little room to breath."
Still, the Indians needed four pitchers to record three outs in the eighth. With Eaton at first base, Bauer retired Melky Cabrera for the first out. Bryan Shaw then came on to face slugger Jose Abreu, who drew a walk after Eaton advanced to second on a passed ball. Left-hander Marc Rzepczynski struck out Adam LaRoche for the second out, and closer Cody Allen came on to strike out Avisail Garcia to end the threat.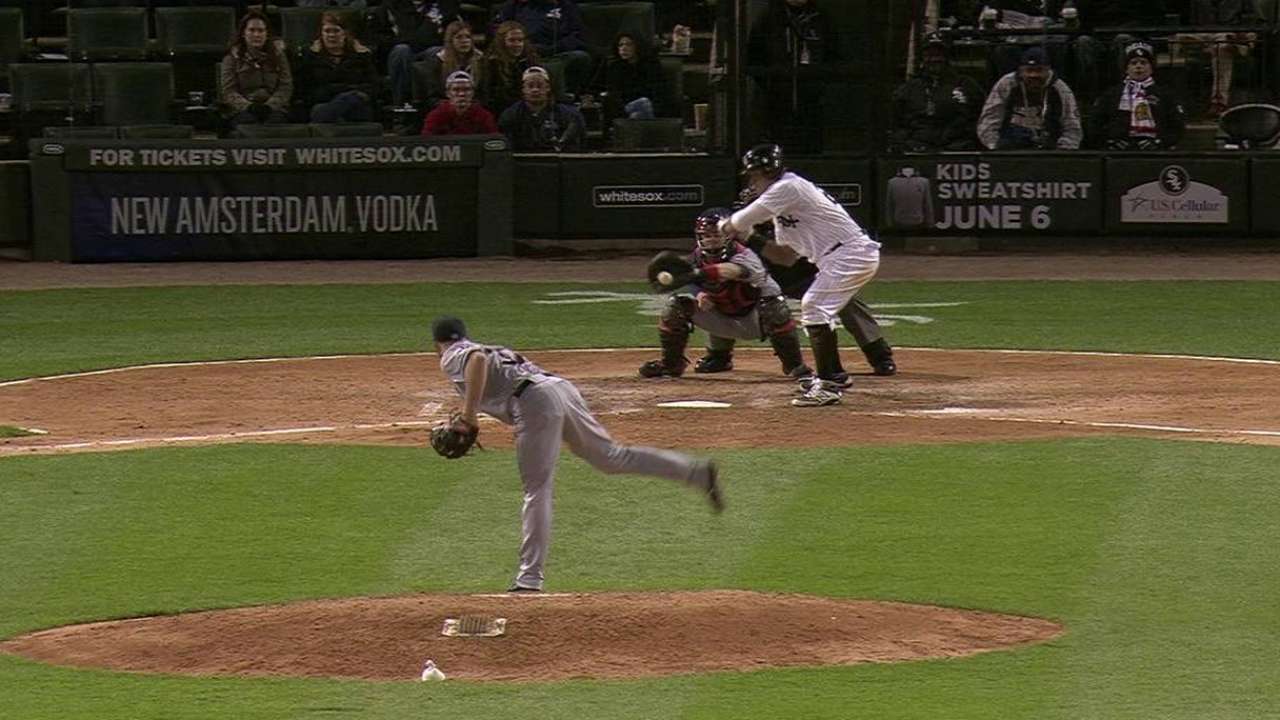 "It takes away the bunt, the stolen base, it does a lot of things," Francona said of Moss' homer. "You've got Eaton on second and you don't have to throw him out at the plate. They have Abreu on first and you can almost play it like a one-run game, conceding if they get a hit, just keep Abreu from going to third."
But none of that happened and the Indians prevailed mainly because Bauer found a way to produce his third strong start against Chicago in the first six weeks of the season and beat Quintana, who allowed two runs in seven innings.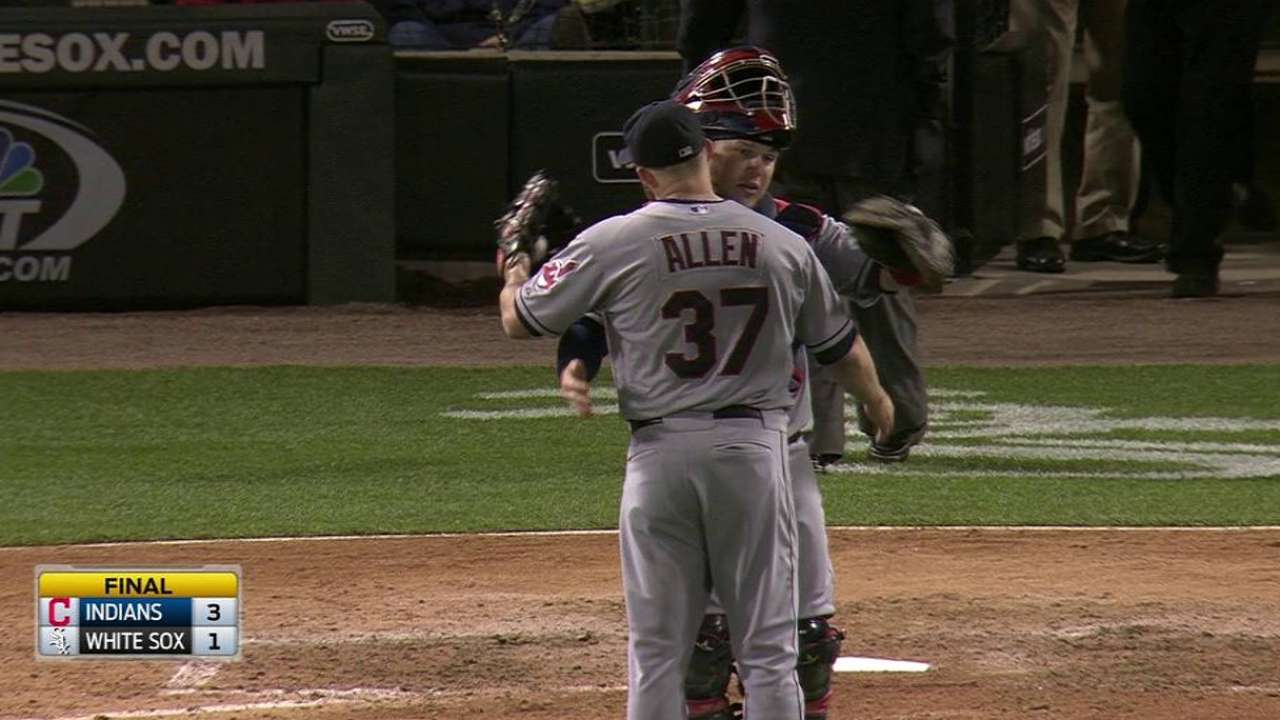 Bauer is 2-0 with a 1.29 ERA against the White Sox and snapped their six-game winning streak, prompting someone to ask if he has their number.
"No, I just happened to run into them when I feel good and when I'm executing well," he said. "When you're executing well, you have a good chance against anyone. When you don't, anyone can beat you. I was just trying to go out and follow the game plan and make pitches."
John Jackson is a contributor to MLB.com This story was not subject to the approval of Major League Baseball or its clubs.