Steady climb gives Nats share of 1st place
Eight games back on April 27, club atop NL East, with Mets, for first time this season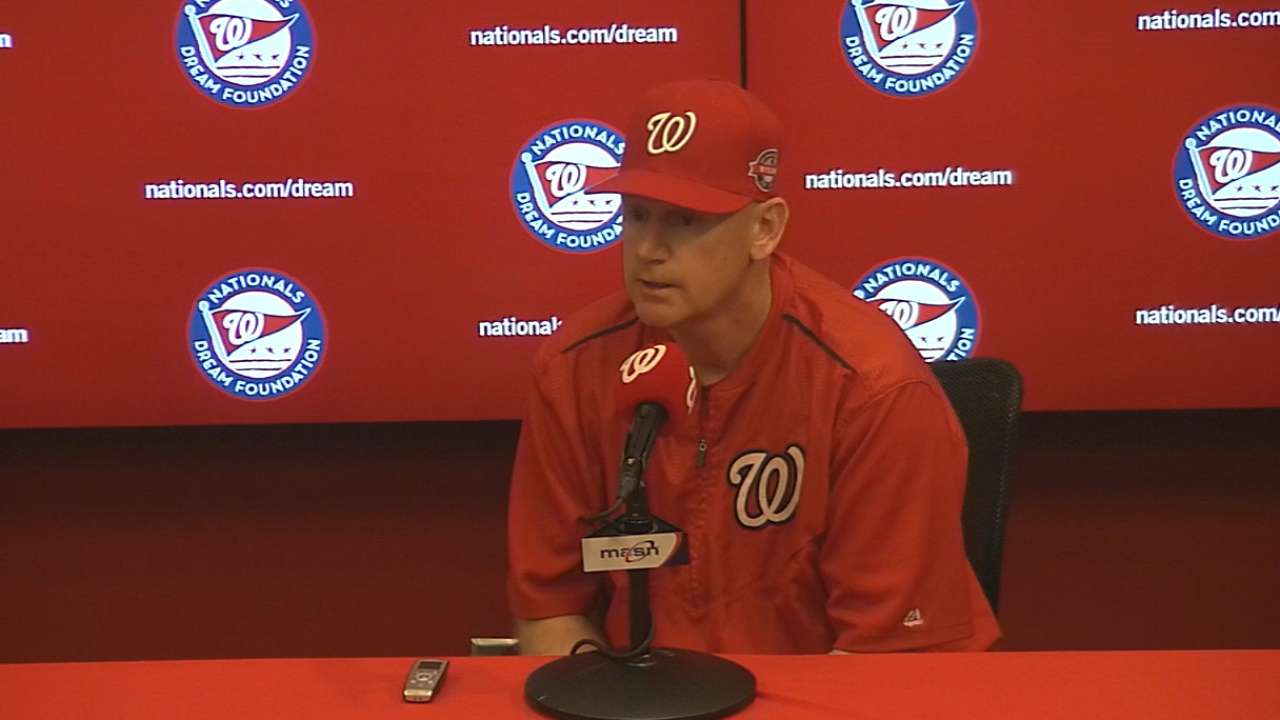 WASHINGTON -- For the first time this season, the Nationals have at least a share of first place in the National League East.
Washington's 8-6 win over the Yankees on Tuesday night -- capped by Ryan Zimmerman's 10th career walk-off home run in the 10th inning -- combined with a 10-2 Mets loss vs. St. Louis, left both clubs with 23-17 records.
On April 27, the Nationals were eight games out of first place. Since, they are a scorching 16-4 and lead Major League Baseball in runs scored by a margin of 15. The Mets are 8-12 in that time.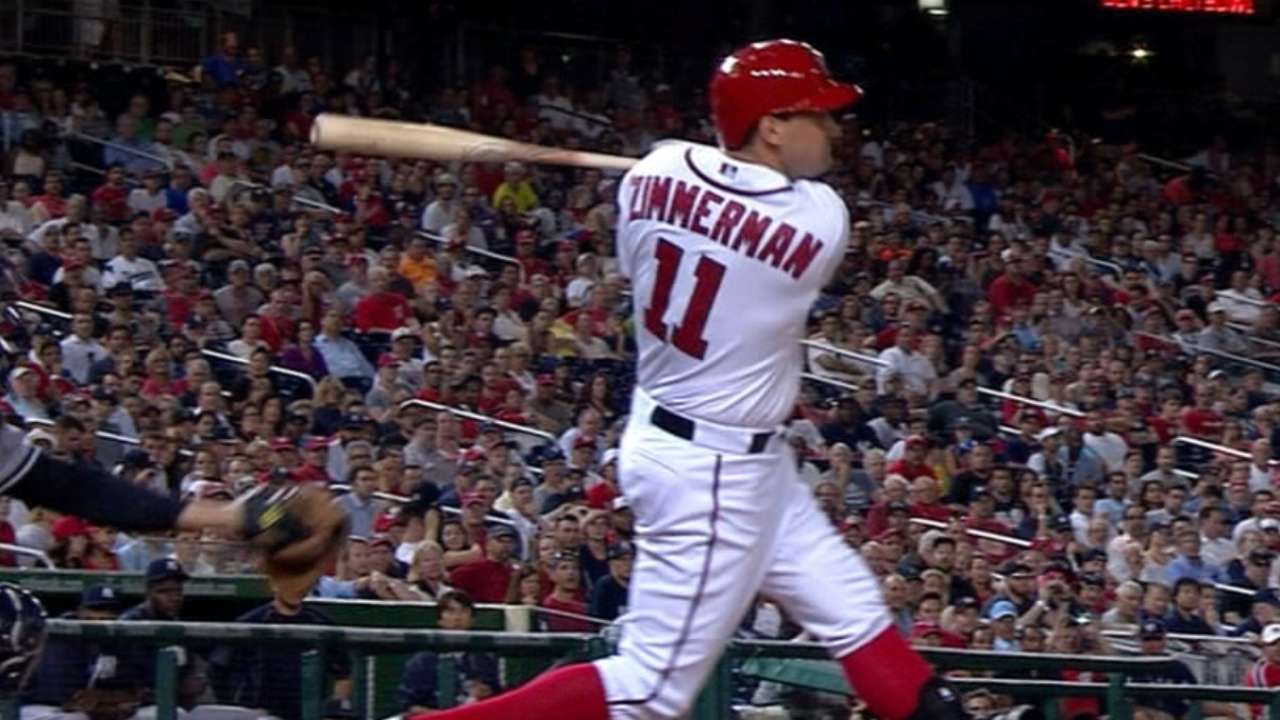 "We knew we were going to play baseball like we were supposed to," said Zimmerman. "There are going to be times where you don't play good like we did at the beginning of the year. The key is to obviously not have long stretches like that. And when it happens at the beginning of the year, everyone overreacts and puts too much into it. We just kind of stayed the course, kept working hard and doing what we do every day."
Offensively, Bryce Harper's extra-terrestrial May, the return of Denard Span and Wilson Ramos' league-leading 19-game hitting streak have factored into the turnaround.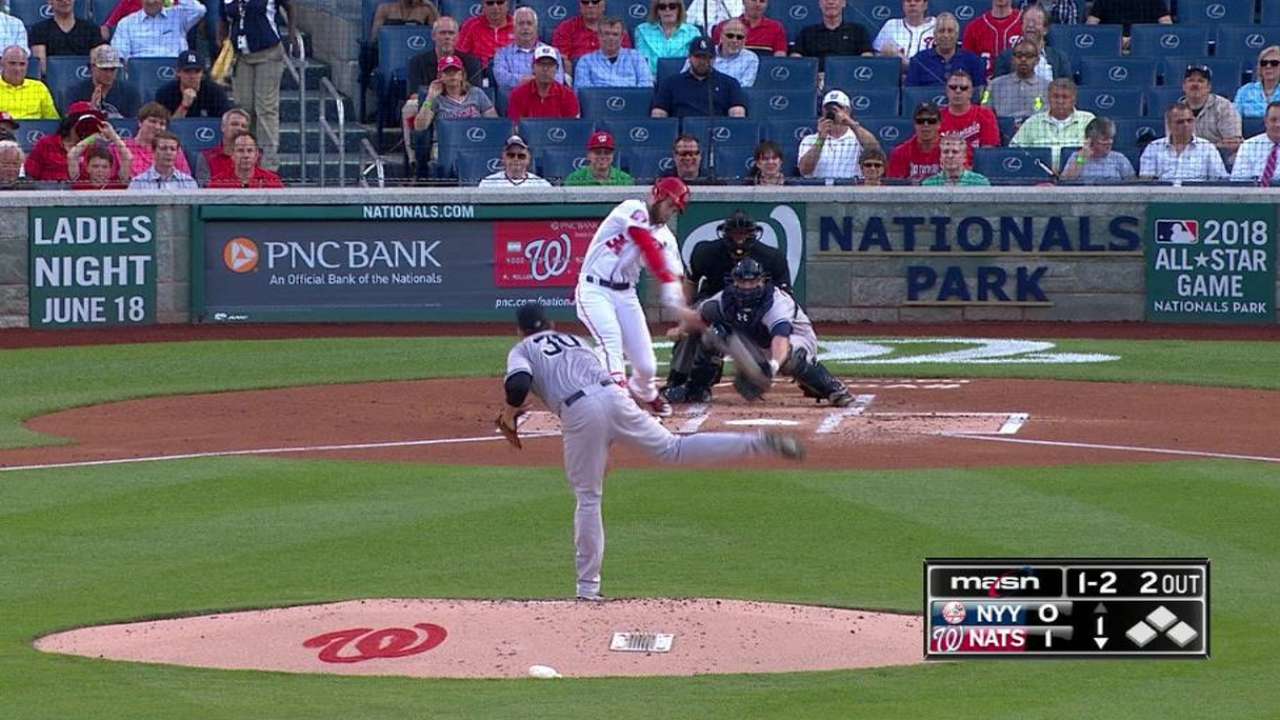 "I just like the way we're going about it," said manager Matt Williams. "Their energy, they are playing well, they feel like they are in the game, they battle back. So, I like that."
Jacob Emert is an associate reporter for MLB.com. This story was not subject to the approval of Major League Baseball or its clubs.