Zimmerman's 10th walk-off homer an elite feat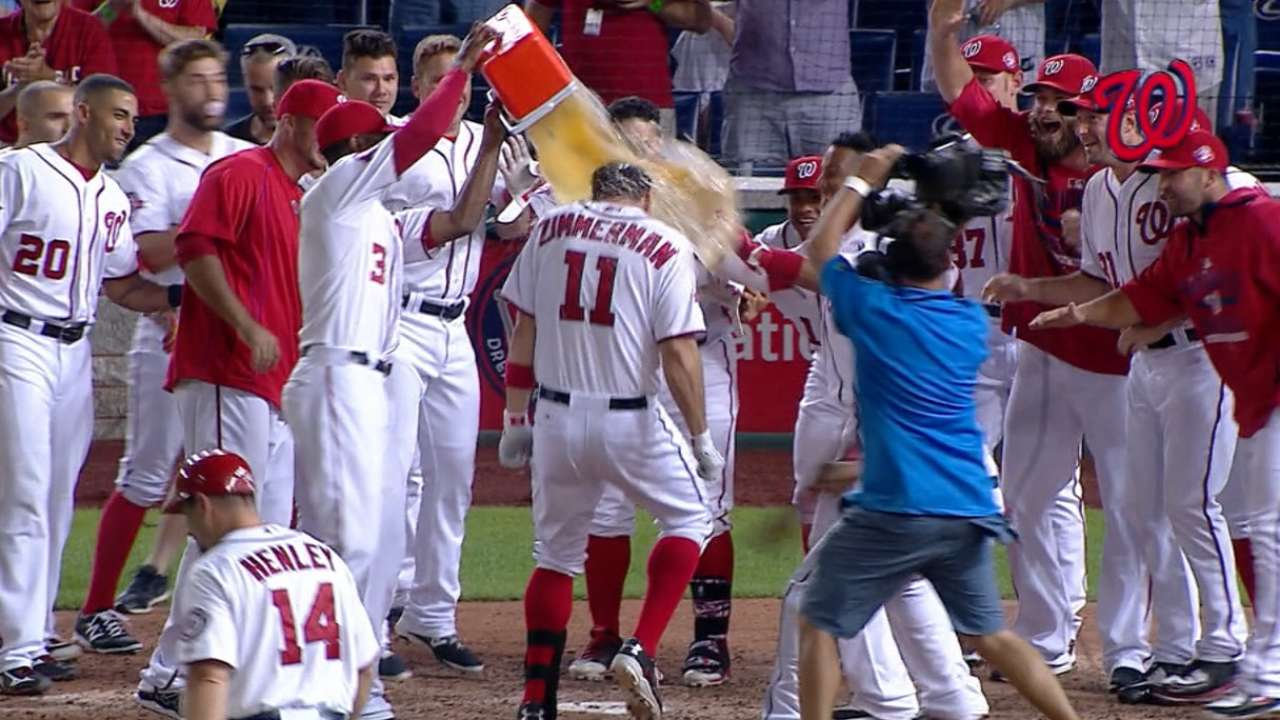 Ryan Zimmerman capped off the Nationals' comeback in their 10-inning 8-6 win against the Yankees on Tuesday with yet another walk-off home run, the 10th game-ending homer of his career.
Zimmerman's late-game heroics put him in some elite company, as those 10 walk-off shots rank third among active players, just one behind both Albert Pujols and David Ortiz. He also has two more walk-off homers than any other player since joining the Majors in 2005.
In fact, during the time period that Zimmerman has hit his 10 walk-off homers, only five other players have even 10 walk-off hits of any kind during that same span.
Zimmerman's latest game-winning drive came on a two-out, two-run blast off of Yankees reliever Andrew Miller, who had yet to allow a run in his previous 17 appearances this season. Miller had also served up only one homer in his last 44 outings entering Tuesday's game.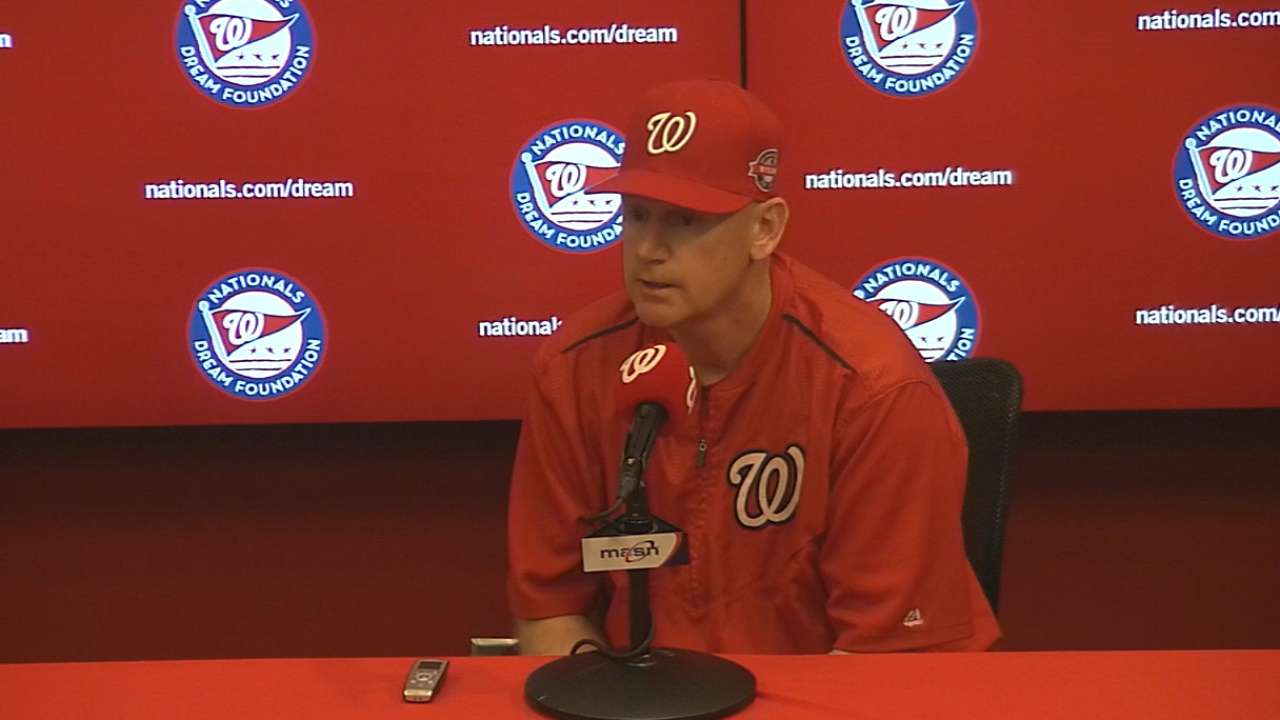 Zimmerman put an end to each of those trends, however, all while continuing one of his own vs. the same team that it all started against.
His historic run of walk-off homers began back on June 18, 2006, against, of all teams, the Yankees. With the Nationals trailing, 2-1, and Yankees starter Chien-Ming Wang just two outs away from a complete-game victory, Zimmerman crushed a first-pitch, two-run homer to end the game.
He added another walk-off homer -- a three-run shot -- less than three weeks later against the Marlins. Those Marlins have been Zimmerman's most common victim, as three of his 10 walk-off homers have come with the division rivals in town.
Following his two walk-offs in 2006, Zimmerman then went on to hit one in each season from 2007-09, two in 2010 and another in 2011. After six straight seasons with at least one walk-off homer, Zimmerman finally came up empty in 2012 before bouncing back with a game-winner against the Mets on July 26, 2013.
He again spared teams in 2014 before returning to his walk-off heroics on Tuesday night. Although Tuesday's shot marked the 10th of his career, it was his first to come in extra innings.
As for the historical context of Zimmerman's feat, the most walk-off home runs on record is 13 by former slugger Jim Thome, though this type of data only goes back to 1938 on Baseball-Reference.com and isn't considered fully complete going back beyond 1973.
Either way, Zimmerman certainly finds himself in rare company after extending his walk-off homer total into double digits on Tuesday.
Paul Casella is a reporter for MLB.com. This story was not subject to the approval of Major League Baseball or its clubs.