Hamilton continues to rake at Double-A Frisco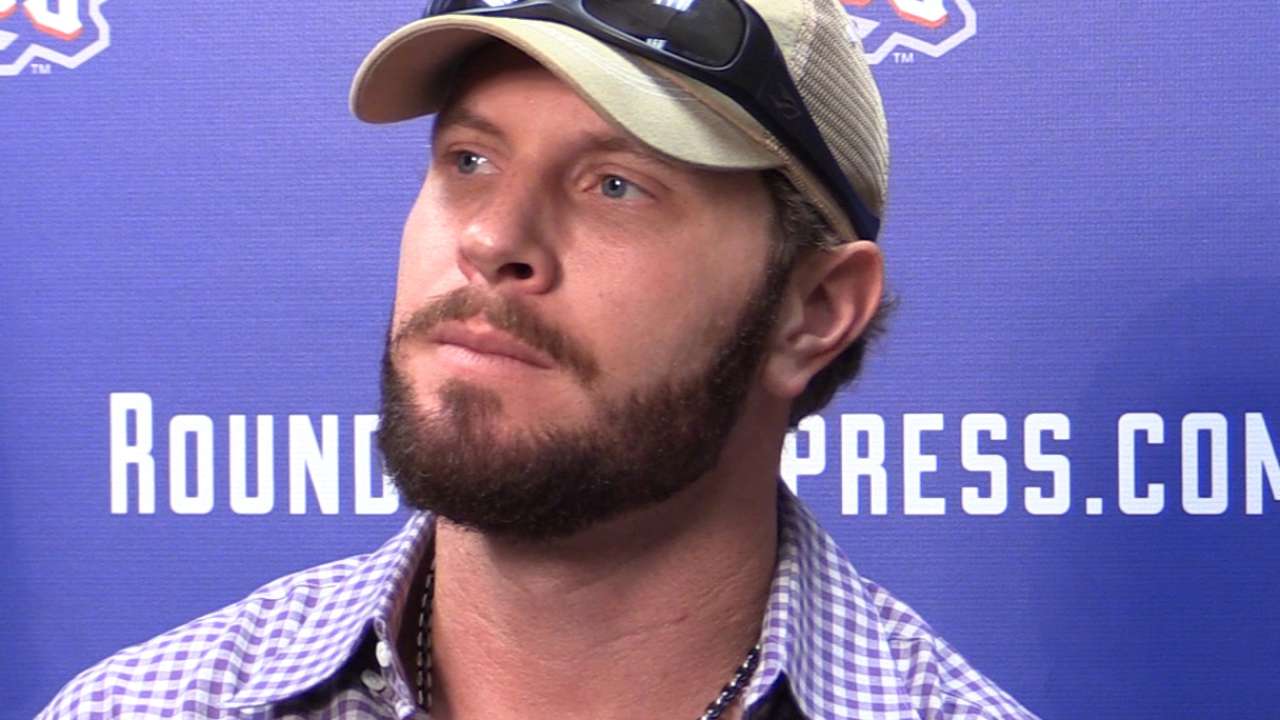 BOSTON -- Outfielder Josh Hamilton, playing for Double-A Frisco on Tuesday, was 3-for-3 with a double against Midland. Hamilton, who started in center field, came out of the game after three at-bats.
Hamilton is now 12-for-31 in nine Minor League games since being acquired from the Angels on April 27. He is scheduled to play for Frisco again on Wednesday and then will be re-evaluated. He could be activated in New York on Friday or spend the weekend playing at Triple-A Round Rock. That would mean his first game could be Monday in Cleveland.