What a difference a day makes for Grichuk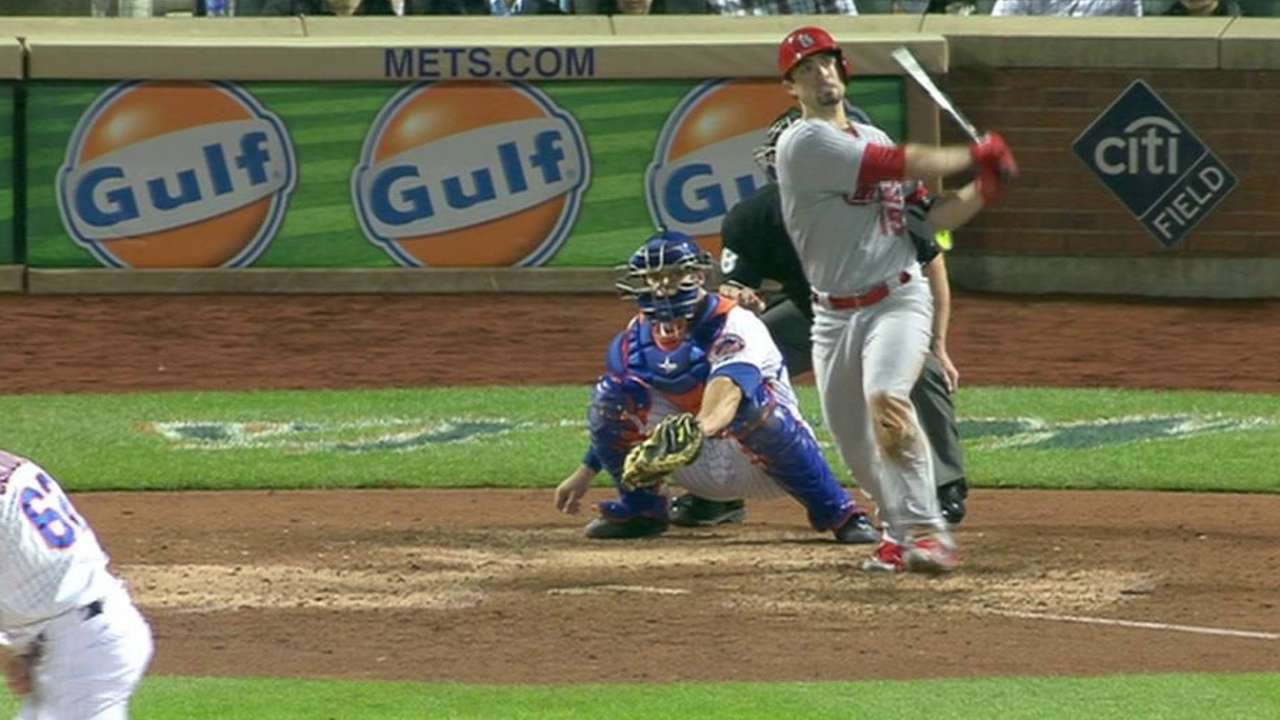 NEW YORK -- Two days, two very different nights for outfielder Randal Grichuk. Grichuk couldn't sleep after striking out five times in Monday's 14-inning marathon loss. On Tuesday he cleared his head, made contact in all five of his at-bats and clobbered three extra-base hits in St. Louis' 10-2 drubbing of the Mets at Citi Field.
"Last night was pretty pathetic," said Grichuk, who finished with a triple, two doubles and three RBIs. "It's not easy to forget about it, period. But after that first knock, I was able to relax a little bit, and I had fun the rest of the night.
"Tonight we were hitting on all cylinders, and it was fun to watch."
Manager Mike Matheny inserted Grichuk in the No. 2 hole on a night he rested Matt Carpenter, Matt Adams and Jason Heyward against Mets lefty Jon Niese. Grichuk doubled home the Cardinals' first run in the first inning, tripled and scored in the third, and clocked a two-run double in the sixth, all off Niese, who allowed 11 hits and eight runs.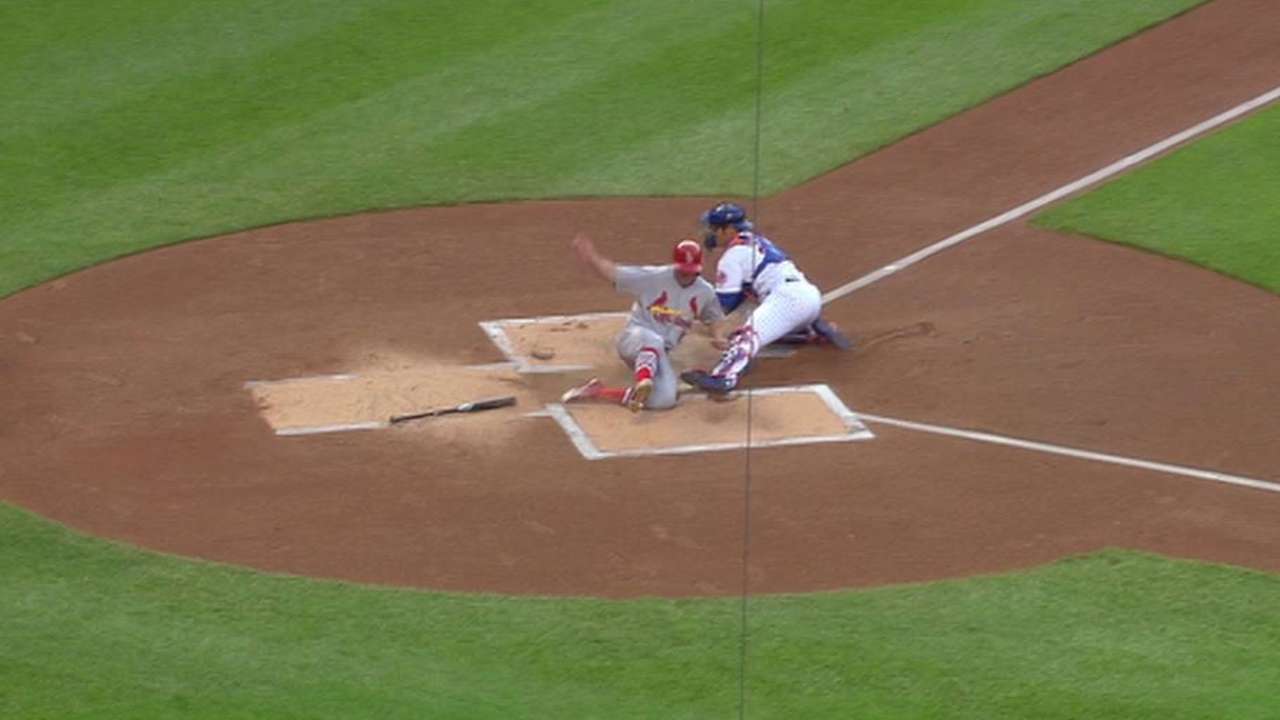 "Nice comeback for him," Matheny said.
It was the second career three-hit game for Grichuk, and it came just one night after he became the first Cardinal to strike out five times in a game since Ray Lankford in 1998.
"I couldn't get past it for a while," Grichuk said of his hapless Monday night. "I wore it last night pretty good."
Grichuk admitted that he struggled to get to sleep for "a good amount of hours" after finishing 0-for-6 in the Cardinals' 2-1 loss. He struck out twice against Mets starter Matt Harvey, and once each against relievers Jeurys Familia, Alex Torres and Carlos Torres.
On Tuesday morning he listened to motivational speaker Steve Springer in an attempt to lift his confidence back from the depths.
"[Springer talks about] being a good competitor, trying to stay confident at the plate, trying to have an attainable goal," Grichuk said. "You can see the difference in my swings when I'm up there. If I'm feeling confident, I'm reacting to the ball and not just trying to make contact with it."
Prior to Monday, Grichuk's confidence was already wavering due to time missed. He only returned last weekend from the disabled list, where he spent a month with back issues. His return only spanned six at-bats before the series started in New York.
"So it's hard to get too excited when he has a rough night," Matheny said. "And let's be honest about who he was facing. Pretty tough."
On Tuesday it was tough to get Grichuk out.
As Matheny said: "That's just baseball."
Joe Trezza is an associate reporter for MLB.com. This story was not subject to the approval of Major League Baseball or its clubs.