Kiermaier sets tone with hustle triple
Center fielder leads off with three-bagger to spark offense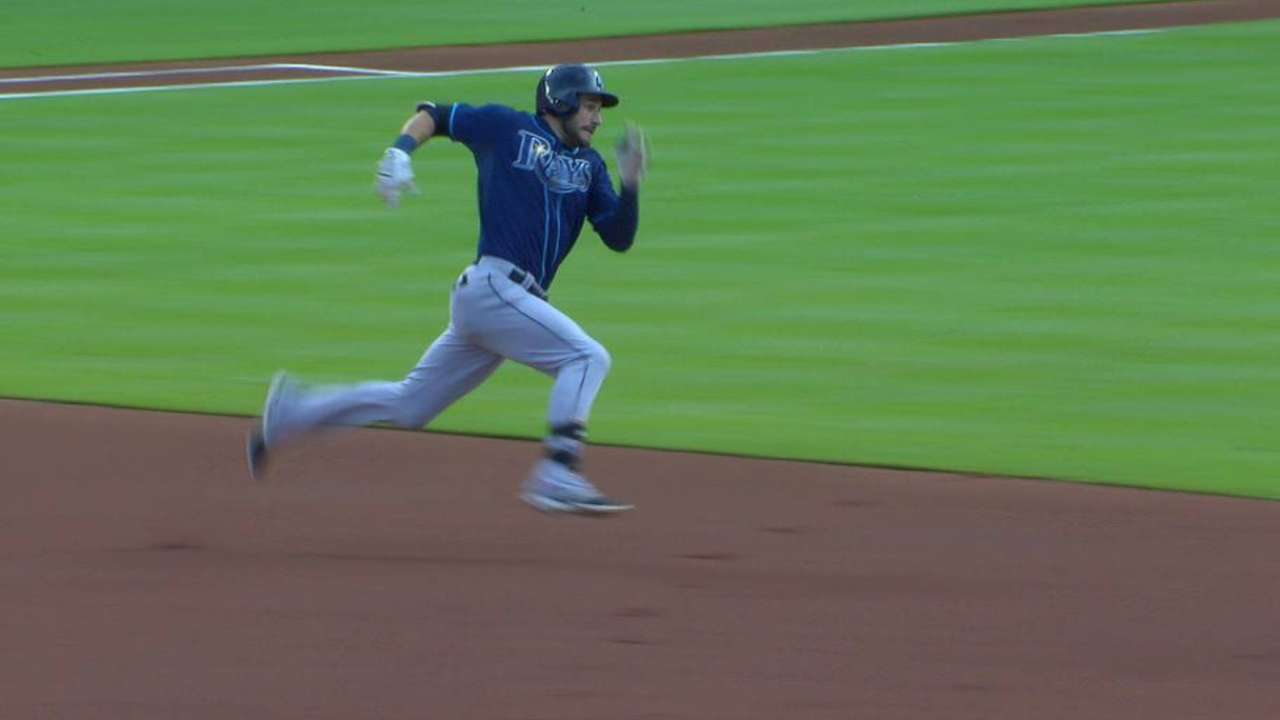 ATLANTA -- Kevin Kiermaier has a different motor and he revved it up in the first inning of the Rays' 5-3 win Tuesday night at Turner Field.
The Rays' center fielder hit in the leadoff spot Tuesday night and got busy right away when he blooped a hit into right field.
Most would have settled for a single. Some might have chanced a double. The hustling Kiermaier turned on the burners and by the time his legs quit churning he stood on third base with a triple. Steven Souza Jr. followed with a single to left to put the Rays up 1-0.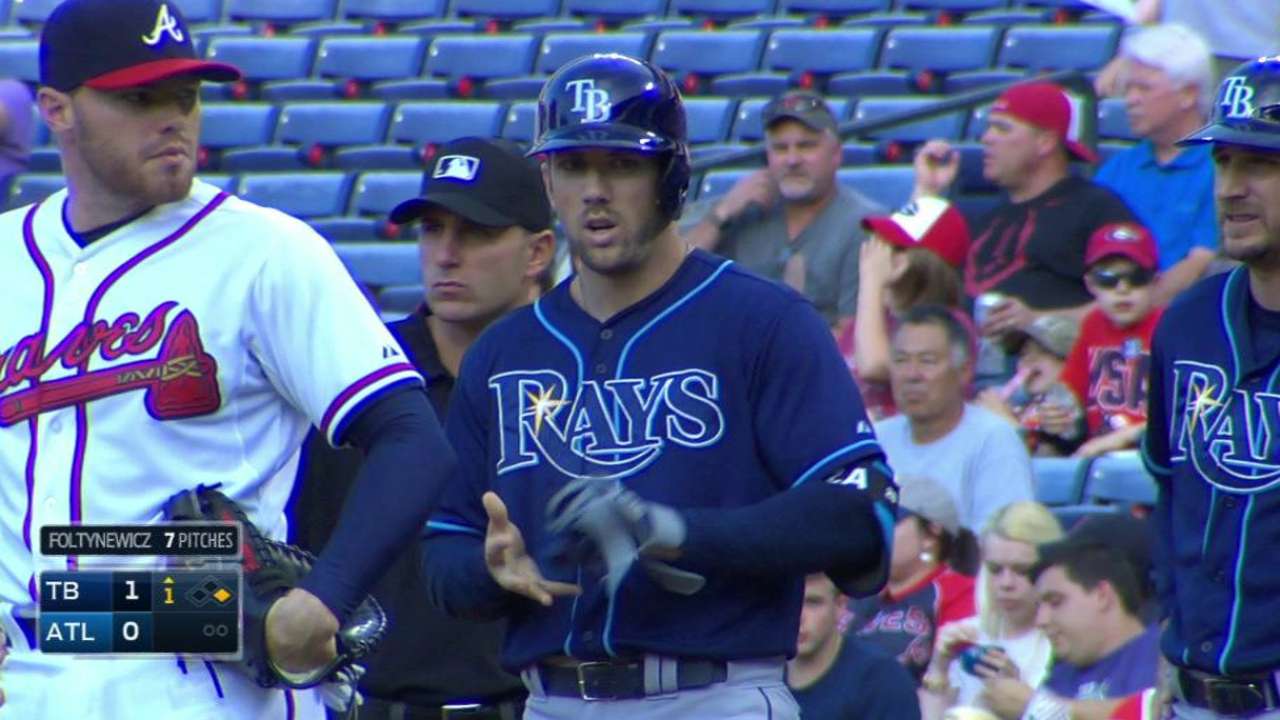 "I was just glad to see it go fair," Kiermaier said. "I was going out of the box hard and thinking double. And I saw where he was with the distance between him and the ball and I said, 'I'm going to try right here,' and I liked my chances. Probably the shortest triple I ever hit. But I'll take it."
No doubt Kiermaier had the element of surprise working in his favor.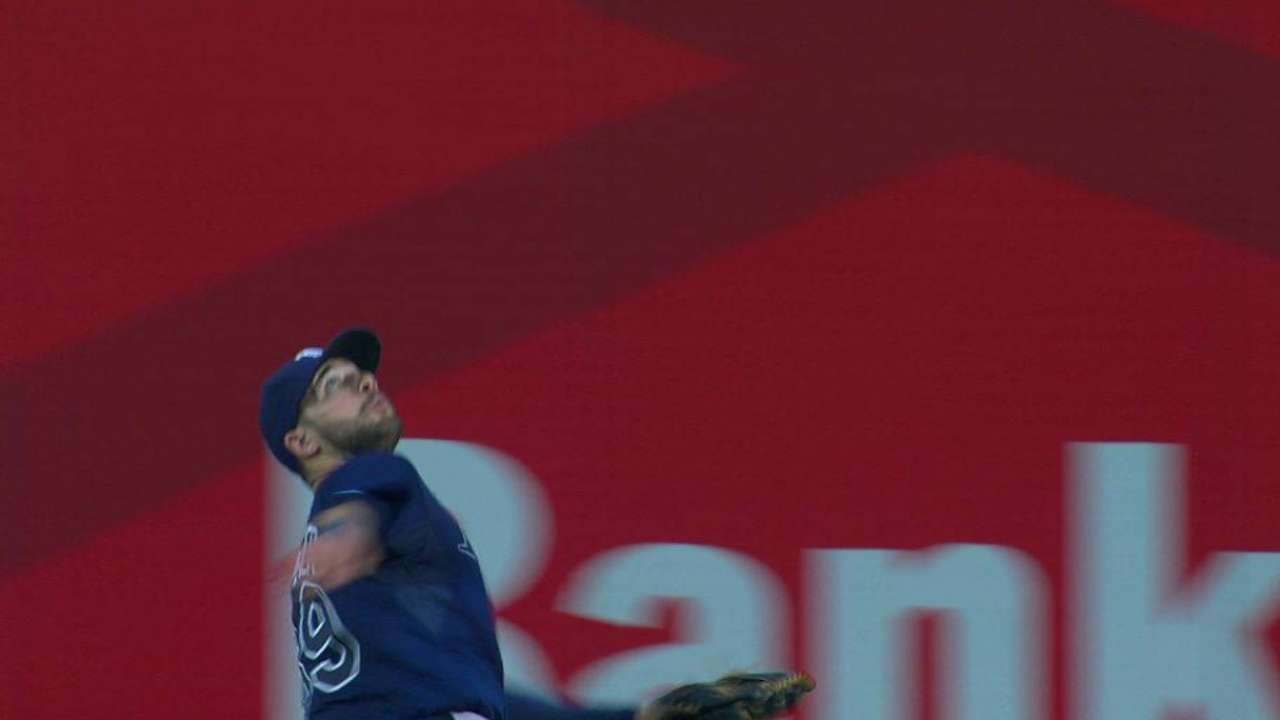 "A lot of guys would probably have shut it down at second," Kiermaier said. "So I'm sure I did surprise him a little bit. And it's tough to make that throw. If he did attempt to make that throw right there.
"I just try to keep pressure on the defense. And to do it right at the start of the game was big for us. Try and use that as a momentum swing for us."
Kiermaier's hustle clearly made an impression on manager Kevin Cash.
"K.K., can't say enough about him," Cash said. "That's a single for most players. He turns it into a triple. Just busting out of the box."
Bill Chastain is a reporter for MLB.com. Listen to his podcast. This story was not subject to the approval of Major League Baseball or its clubs.