Jennings sticks with Dunn in pivotal inning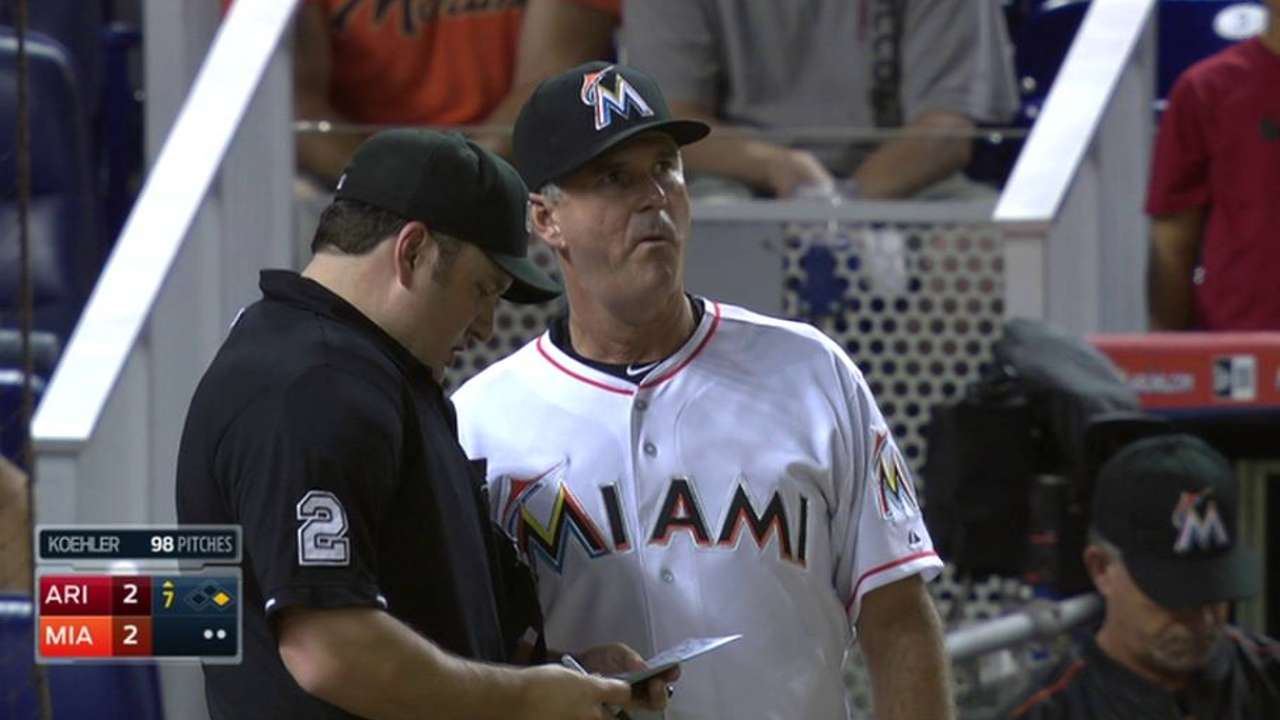 MIAMI -- Marlins manager Dan Jennings received some advice from other skippers around the league when he moved into the position from general manager on Monday. One piece came into play during Tuesday's 4-2 loss to the D-backs at Marlins Park.
"The managers that I talked to as I took this job said that you have to manage with your head, not your heart," Jennings said. "If you have a gut feeling, you trust it, and I had a gut feeling and it didn't turn out well."
With the score tied at 2 in the top of the eighth, the gut decision Jennings made was not to have right-hander Bryan Morris ready in the bullpen with lefty reliever Mike Dunn on the mound for his second inning. Morris eventually warmed up and came in the game -- two batters after Dunn allowed the go-ahead homer to right-handed pinch-hitter A.J. Pollock.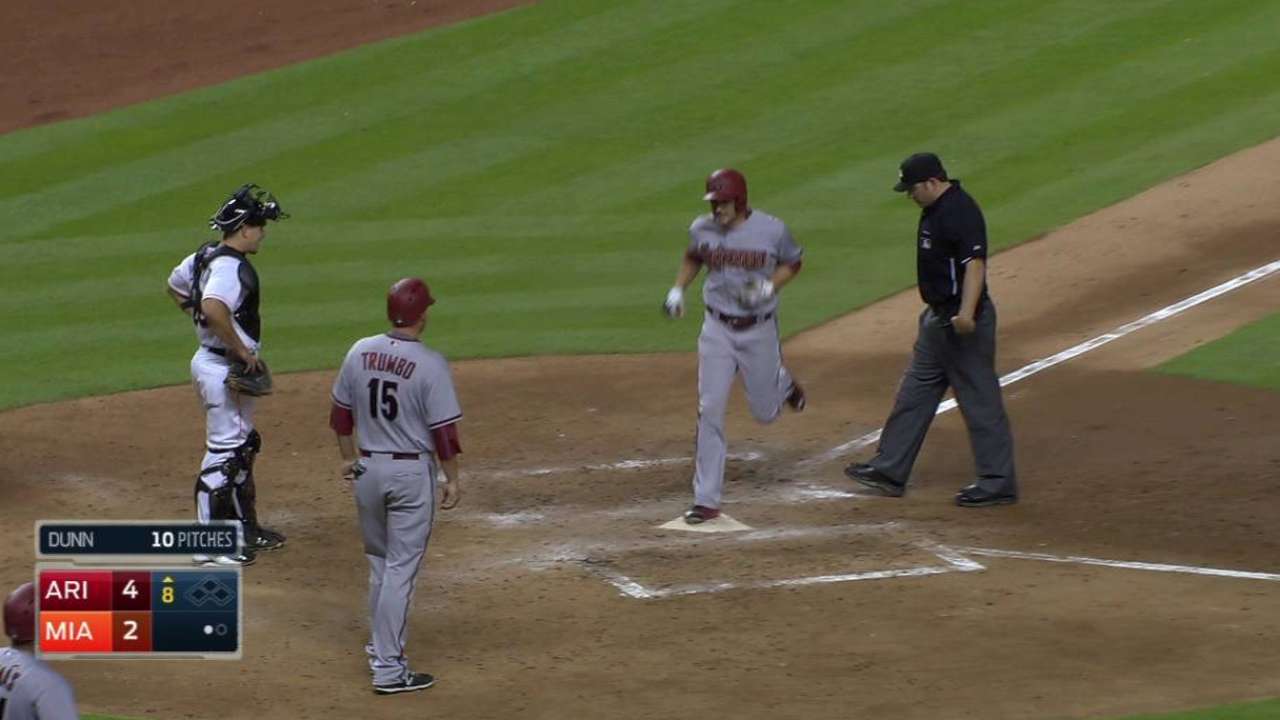 Dunn entered in a double-switch in the top of the seventh to relieve starter Tom Koehler after 6 2/3 innings. The lefty got out of the seventh, but opened the eighth by allowing a leadoff single to Mark Trumbo. Dunn then retired Paul Goldschmidt and awaited lefty swinger David Peralta.
But Pollock came to bat instead, and he jumped on Dunn's first pitch, lining it down the left-field line, over the fence and just inside the foul pole to bring home the decisive runs.
"I went with a gut feeling and the gut feeling did not work," Jennings said. "[Dunn] had just made a great pitch to get Goldschmidt out and Goldschmidt's a tremendous hitter. I thought about it. Dunn is not a matchup guy, he's an attack guy. That was on me."
Dunn, who dropped to 0-3 with a 5.52 ERA after allowing two earned runs on three hits in two-thirds of an inning, said he was simply beat at his own game.
"I was just going out there to attack," Dunn said. "The leadoff guy got a base hit and I was able to lock back in on Goldschmidt. Then they pinch-hit and I just didn't execute the pitch.
"I went with what I've done a lot in the past -- challenge guys inside -- and just didn't quite get in enough. I felt like I made a pretty good pitch. It was just a little bit up and he cleared it."
Steve Wilaj is an associate reporter for MLB.com. This story was not subject to the approval of Major League Baseball or its clubs.