Twins' offense strikes early against Liriano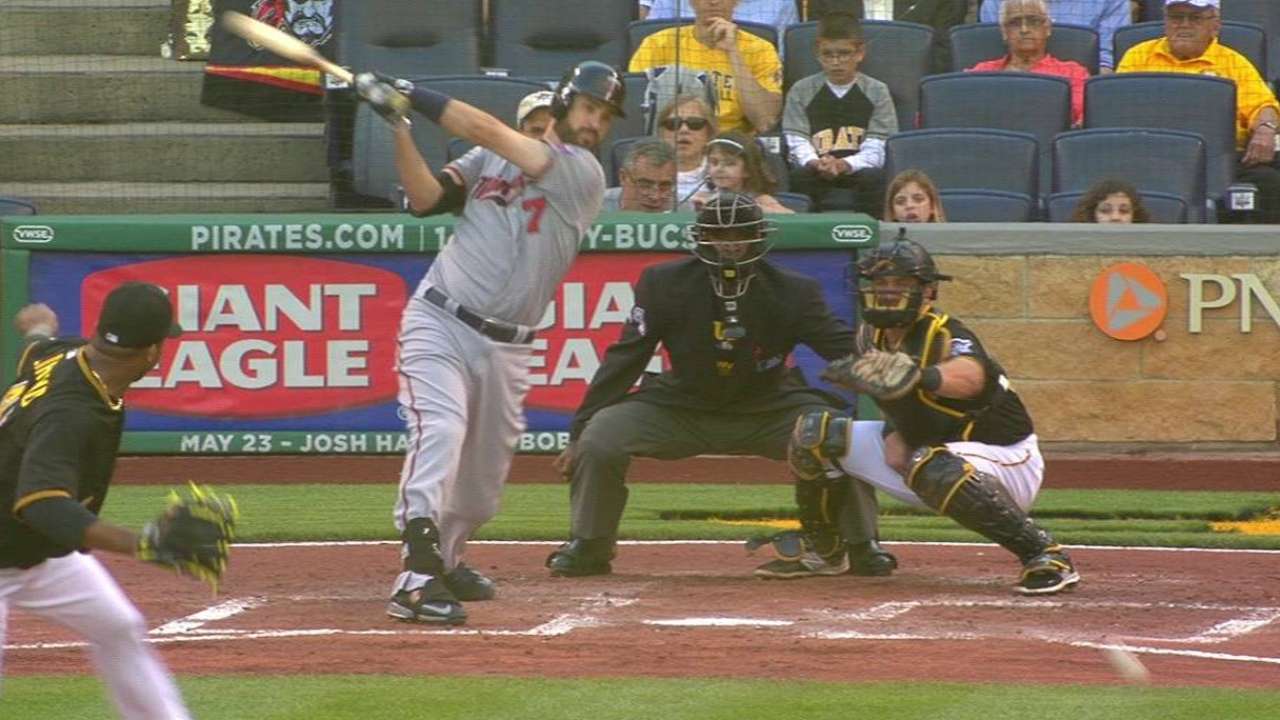 PITTSBURGH -- It was a version of left-hander Francisco Liriano the Twins had seen plenty of times before.
But this time, fortunately for Minnesota, it came in a Pirates uniform, as he struggled against his former team in an 8-5 win for the Twins. Liriano, who pitched with the Twins from 2005-2012, lasted just two innings, giving up seven runs on five hits and two walks.
When Liriano is on, he's one of the best lefties in baseball, but when he's off like he was Tuesday night, it can get ugly in a hurry.
"Against a guy like Frankie, who we know and have seen be effective, jumping out early was big for us," third baseman Trevor Plouffe said. "We knew we had to get him early in the count."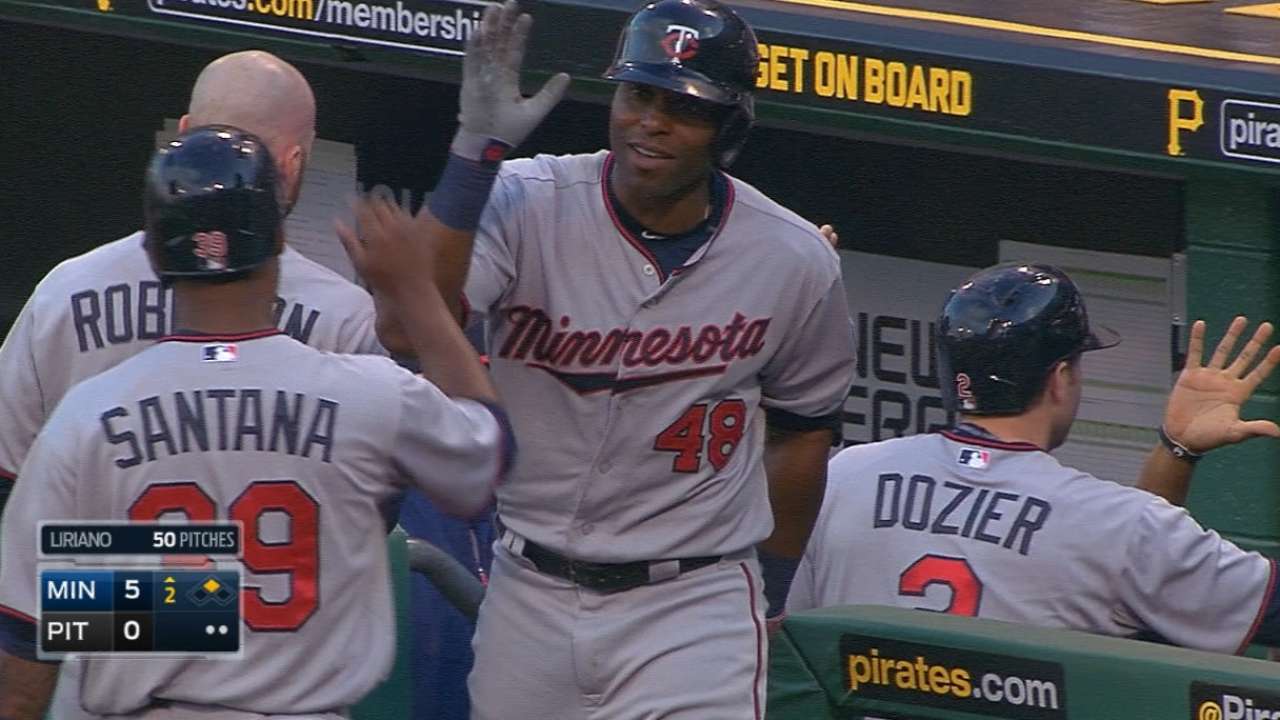 The Twins jumped on Liriano right out of the gate with Brian Dozier connecting on a solo shot in the first before Minnesota rallied for six runs in the second. The Twins scored on a wild pitch from Liriano before he loaded the bases with two outs for Joe Mauer.
Mauer hit a grounder to where the shortstop would normally play, but with the shift on, it went to left-center and cleared the bases with the runners going on the pitch. It was a rare three-run single and Plouffe followed with a two-run blast to left to give the Twins an early 7-0 lead.
"I think the biggest at-bat was Joe with the bases loaded," Plouffe said. "It was the backbreaker that inning. He battled and got that base hit and it broke it up open."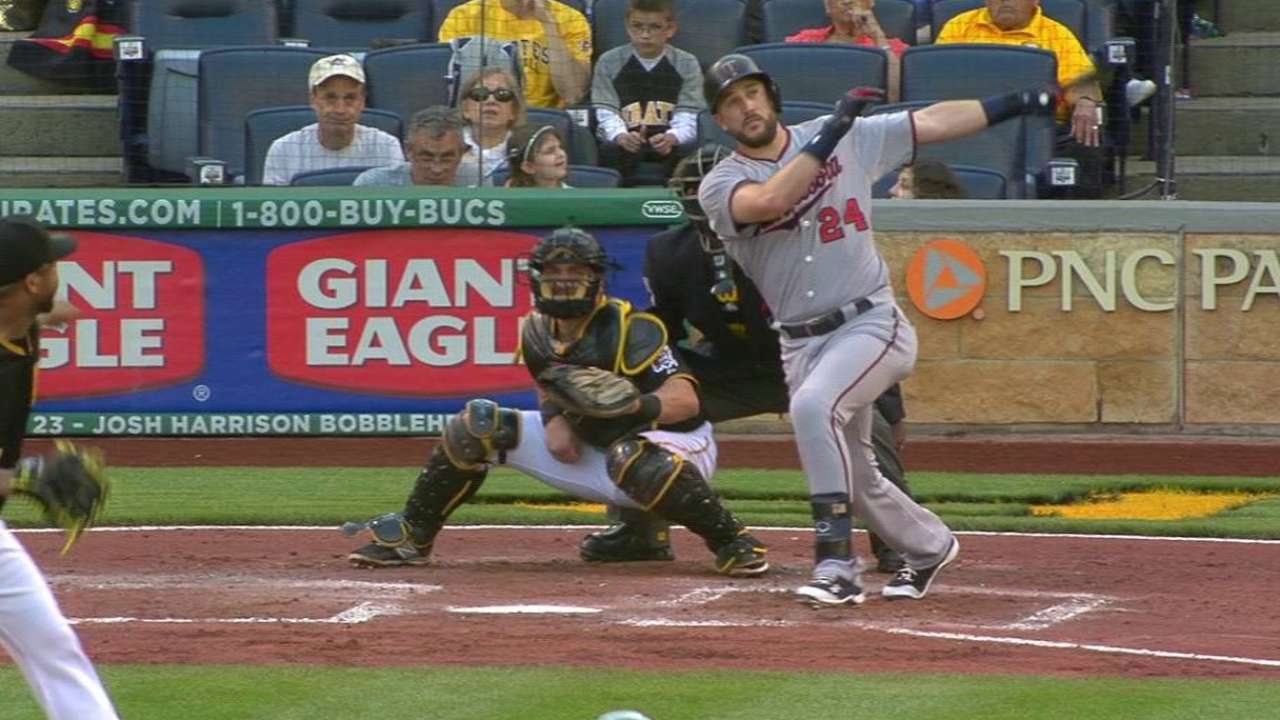 The lead was enough for right-hander Ricky Nolasco, who gave up four runs (three earned) on 10 hits and a walk over 5 2/3 innings while setting a season high with eight strikeouts. Nolasco improved to 4-0 since missing nearly a month with right elbow inflammation, but has been helped by the offense scoring at least five runs in all four of those outings.
"I felt good getting back to that feeling where I can strike guys out when I want to," Nolasco said. "It's nice getting all those runs with us having good at-bats. All I was trying to do was get us back to the dugout as quick as possible."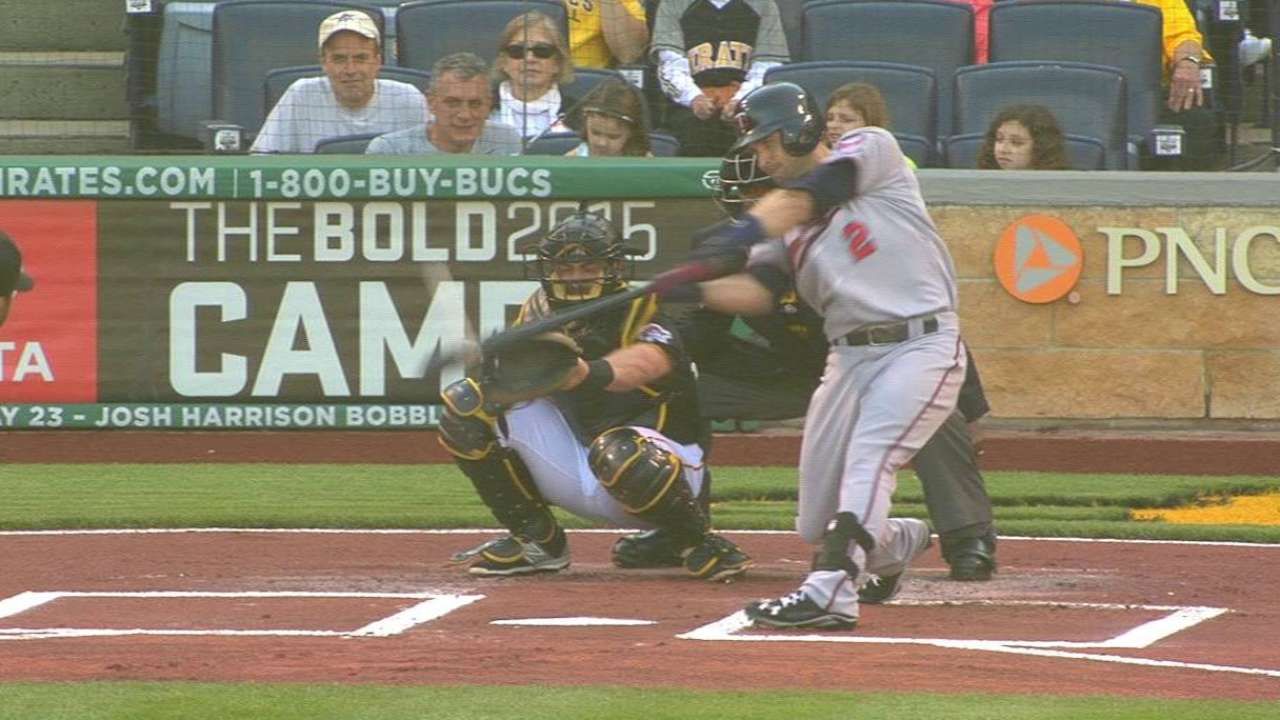 Reliever Ryan Pressly gave up a run in the seventh, but right-hander Blaine Boyer came in and induced an inning-ending double play to end a potential Pittsburgh rally. Boyer tossed a 1-2-3 eighth to run his scoreless streak to 17 2/3 consecutive innings. Closer Glen Perkins improved to 14-for-14 in save chances with a scoreless ninth and now leads the Majors in saves.
"Perk is a stud," Boyer said. "He's a true professional. He knows exactly what he's doing. He calculates everything. He's just really smart so it's just fun to watch that process."
Rhett Bollinger is a reporter for MLB.com. Read his blog, Bollinger Beat, follow him on Twitter @RhettBollinger and listen to his podcast. This story was not subject to the approval of Major League Baseball or its clubs.