Gonzalez shows mettle after early struggles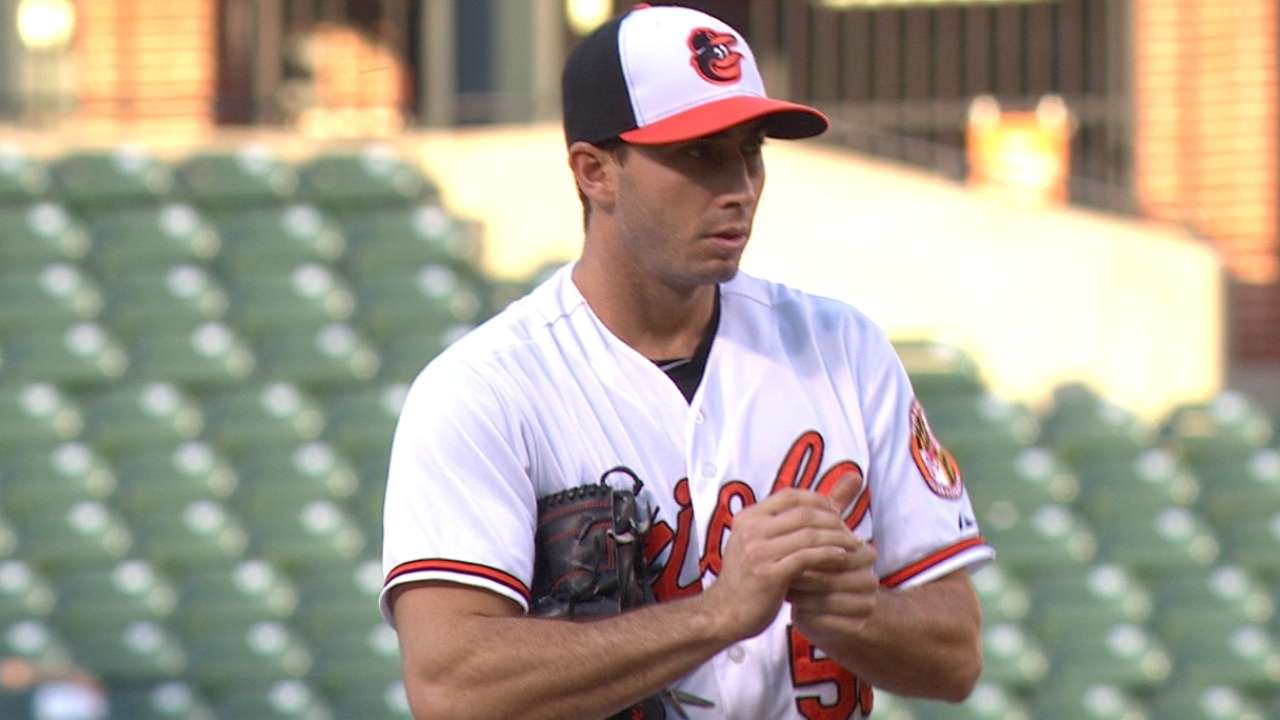 BALTIMORE -- Miguel Gonzalez faced a familiar face and scene on Tuesday against the Mariners.
Following a pitch to former teammate Nelson Cruz in the third inning, Gonzalez turned his back to the plate as he watched the ball fly over the left-center field fence for a three-run home run that gave Seattle a three-run lead. Yet the right-hander was able to rebound, allowing just one hit over the next four innings to help the Orioles to a 9-4 victory.
"First couple innings, I just didn't really have it," Gonzalez said.
They right-hander may not have had it the first couple of innings, but he hunkered down when it mattered, which allowed his offense to start churning. The Orioles scored three runs in the fourth to tie the game.
"I was just telling myself to stay aggressive after we scored some runs," he said. "I just got really pumped up and started getting after it, not worrying about where the ball was going."
Gonzalez said that his four-seam fastball displayed more movement than usual, something that rarely happens according to the righty. The Mariners struggled to hit the fastball as the game went on, and he collected eight strikeouts on the night.
"He finds a way to sit there and make pitches when he needs to and keep the team in the game," Caleb Joseph said. "Just about every time he's in the game we have a chance to win."
Gonzalez finished the night allowing five hits and four runs over seven innings. He became the fifth straight Orioles starter to go at least seven innings and logged his fourth seven-inning start of the season, tying him with Ubaldo Jimenez for the most by a Baltimore starter this season.
"It's very hard to do, and when you do it that many times it really magnifies how good they've been," manager Buck Showalter said. "Last year, and the reason we have been more competitive the last two or three years, is because our starters have been more consistent and gotten deeper into games. But that's where it all starts, and if you don't have that nothing really adds up. You can't try to outscore people every night."
Connor Smolensky is an associate reporter for MLB.com. This story was not subject to the approval of Major League Baseball or its clubs.