Correa, Santana combine for three homers in Grizzlies win
Astros' No. 1 prospect hits first Triple-A long ball; No. 3 prospect adds two for Fresno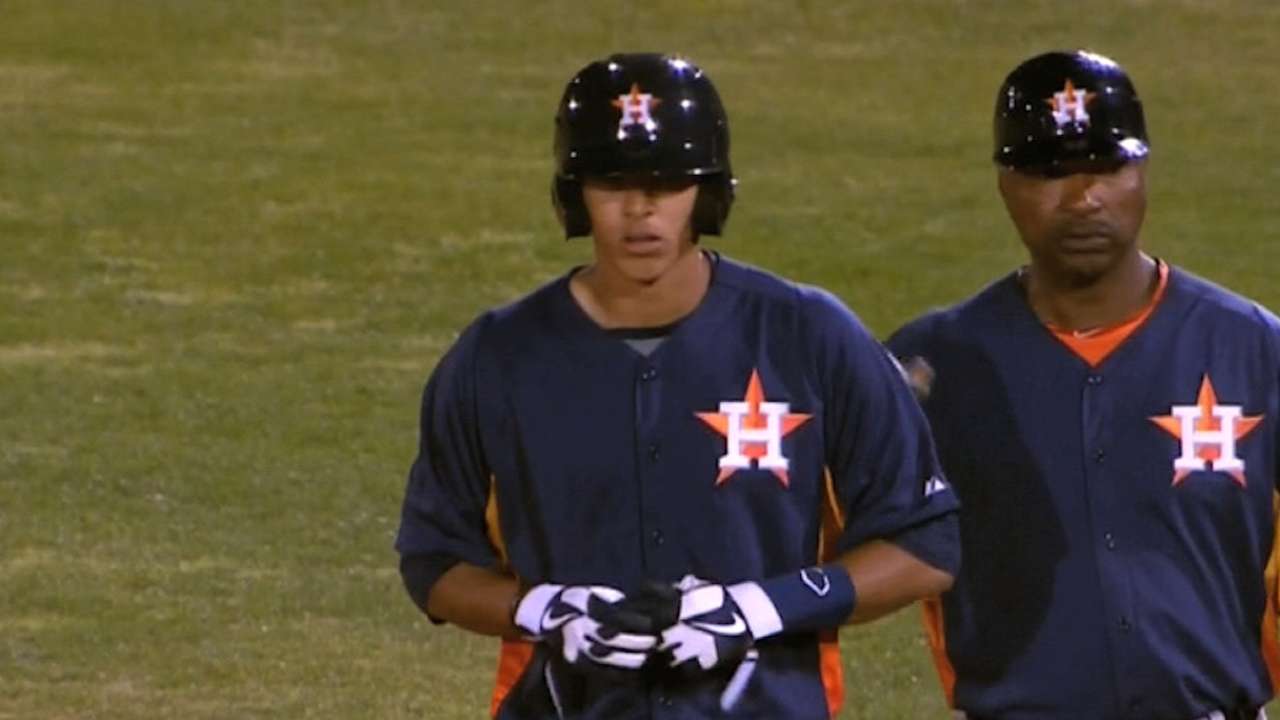 Astros No. 1 prospect (No. 3 overall) Carlos Correa and No. 3 prospect (No. 67 overall) Domingo Santana combined for three home runs in a 12-2 Fresno victory over El Paso on Tuesday.
Correa swatted his first Triple-A homer since joining the Grizzlies one week ago, while Santana added two more. On the day, seven Grizzlies collected multiple hits, including Matt Dominguez, who went 5-for-5, and the red-hot Jon Singleton, who went 4-for-5. Singleton is coming off a week in which he drove in a whopping 23 runs on the strength of five home runs -- including three grand slams -- and was named the Pacific Coast League's Player of the Week.
On the mound, No. 23 prospect Asher Wojciechowski gave up five hits and two earned runs in 5 2/3 innings.
Correa has not been slowed by higher-level pitching. He's now hitting .316/.357/.500 with a homer and four RBIs. Santana is just as hot, hitting .321/.422/.649 with 10 homers and 25 RBIs.
Over the past two games, the pair has combined to go 8-for-20 with three home runs and six RBIs.
Alex M. Smith is a reporter for MLB.com. This story was not subject to the approval of Major League Baseball or its clubs.