Alvarez's HR lands in boat on Allegheny River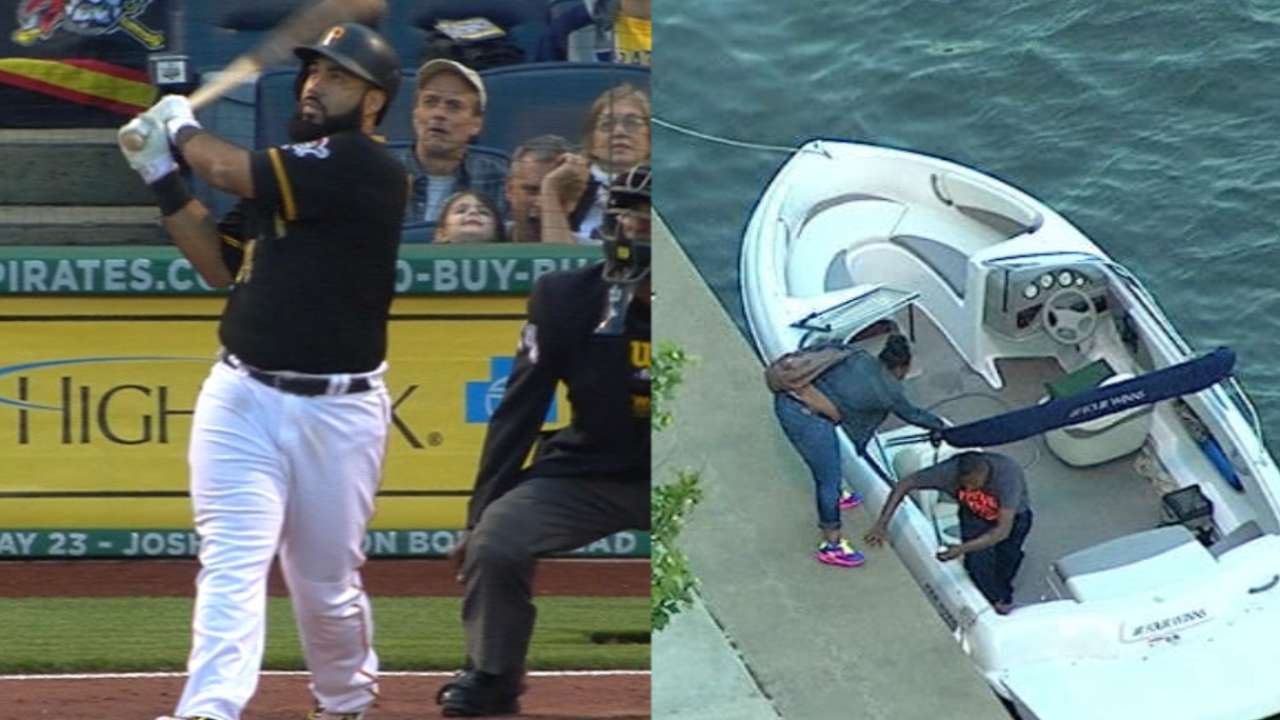 PITTSBURGH -- Pirates first baseman Pedro Alvarez has hit a lot of home runs in his life -- 111 of them in the Majors, 46 in the Minors, 49 at Vanderbilt University and countless others before then.
But Tuesday night was a first for Alvarez and a rare occurrence at PNC Park. Alvarez launched a home run all the way out of the ballpark during the Pirates' 8-5 loss to the Twins, ripping a solo shot that landed in a boat moored in the Allegheny River.
No way Alvarez had ever parked one on to a boat before, right?
"Can't say that I have, no," Alvarez said.
In the fourth inning, Alvarez crushed a 2-0 fastball from Twins starter Ricky Nolasco over the right-field stands. After some internal debate, the Pirates declared that Alvarez's 446-foot solo homer, as tracked by Statcast™, was indeed a "river shot."
It was the 36th such blast since PNC Park opened in 2001. Alvarez is only the third player to hit a ball into the river on the fly.
Well, at least it would have been in the river -- if not for that boat.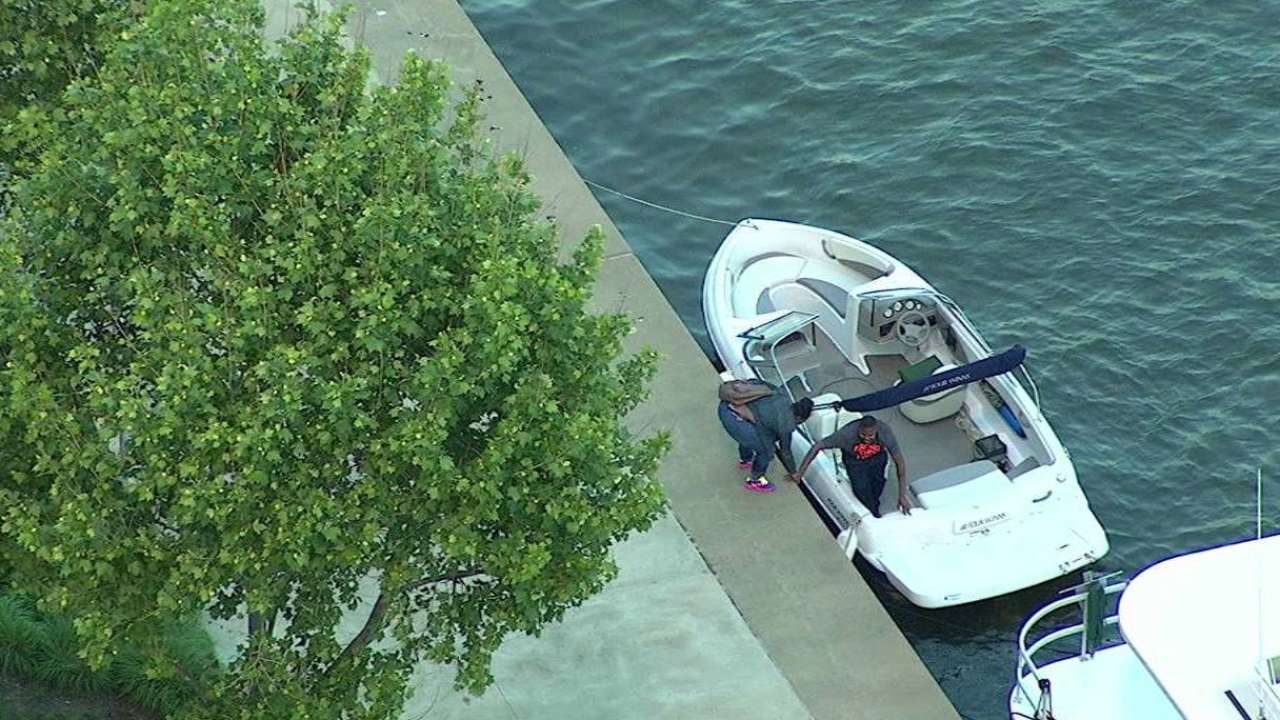 The Astros' Daryle Ward smashed one into the river on the fly on July 6, 2002, and Garrett Jones splashed a 463-foot shot into the river on June 2, 2013.
"I was just happy I could put a good swing on the ball. Those are things you don't really think about," Alvarez said. "Unfortunately we couldn't get the win today. That kind of trumps everything else."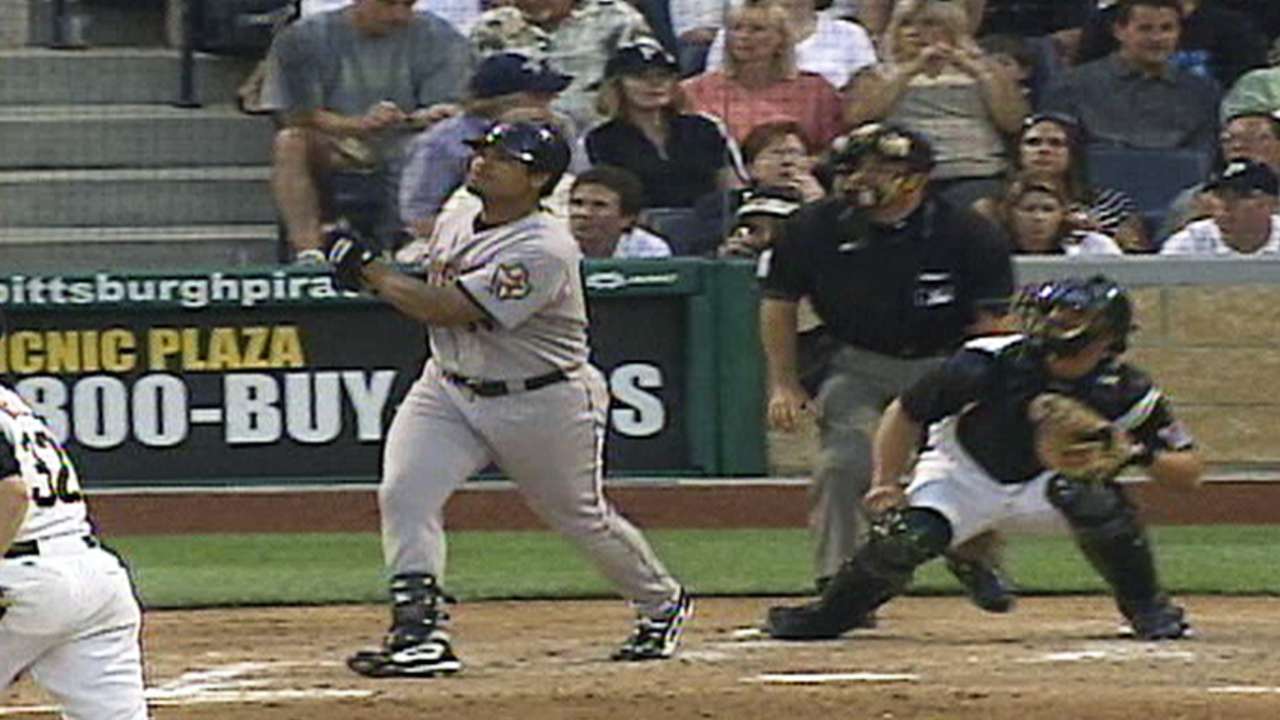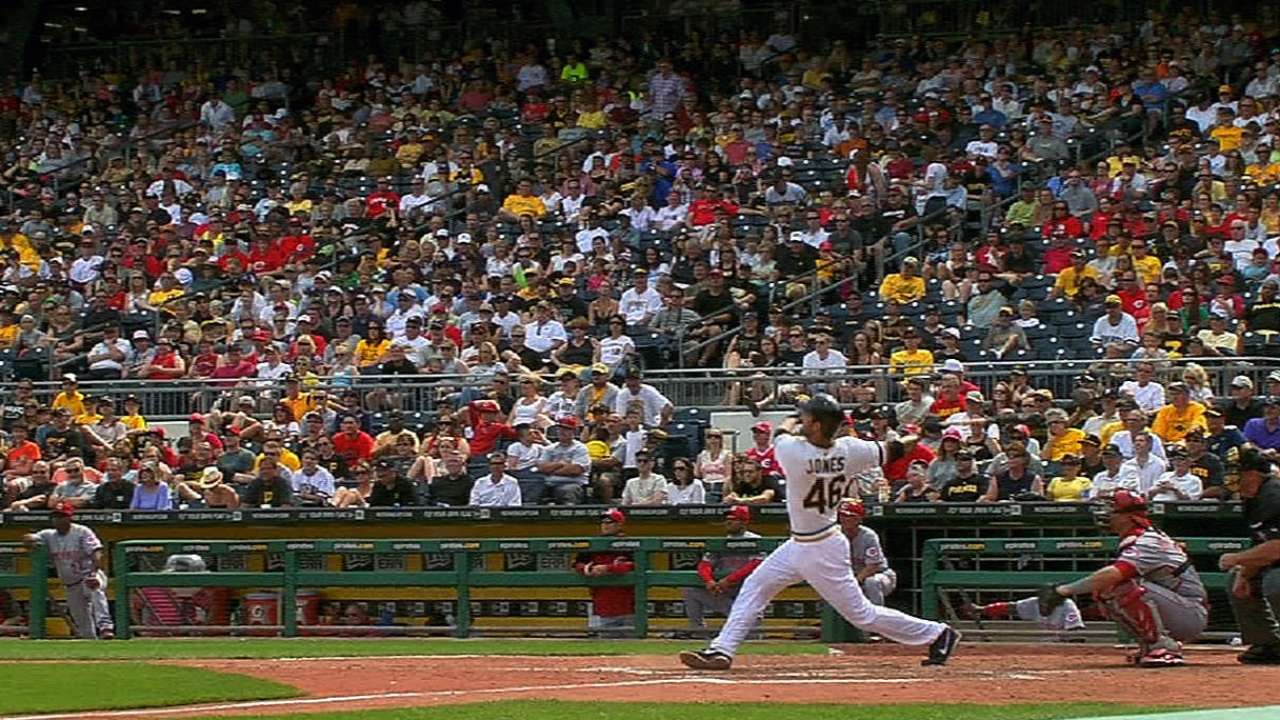 Behind in the count and pitching with a seven-run lead, Nolasco said he was just trying to throw a strike.
"It was 8-1 and so in that situation, 2-0, I was just grooving him one," Nolasco said. "Hey, so how far can you hit it? Hopefully he would pop it up, but he didn't miss it."
He certainly did not. As tracked by Statcast™, Alvarez's homer left his bat at 111 mph. It was the first baseman's seventh homer of the season and his third time reaching the river.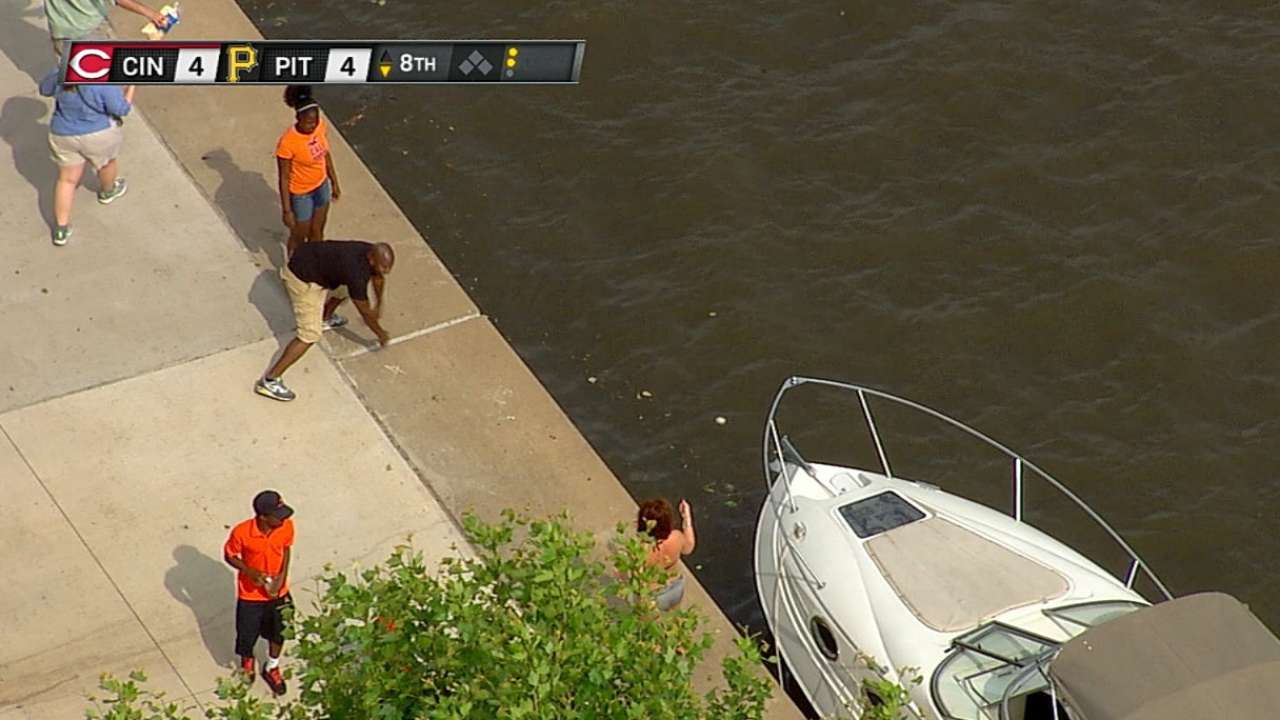 "We've seen it before. [His teammates] get excited when 'Toro' hits one," Pirates manager Clint Hurdle said, referring to Alvarez by his nickname. "They all pull for one another. They all get excited when somebody does something, so I'm sure there were some thoughts and some comments."
On June 29, 2013, Alvarez hit a homer that landed in a tree near the lower Riverwalk and eventually rolled into the river. On May 17, 2013, he bounced a ball off the Riverwalk and into the Allegheny.
Neil Walker was the last Pirates hitter to go deep into the river before Alvarez, as he bounced in a 432-foot shot on Aug. 18, 2014.
Adam Berry is a reporter for MLB.com. Follow him on Twitter at @adamdberry. This story was not subject to the approval of Major League Baseball or its clubs.