Reliable 'pen aligned for consistent success
Robertson anchors steady relief corps; Avi back in lineup with inflammation in right knee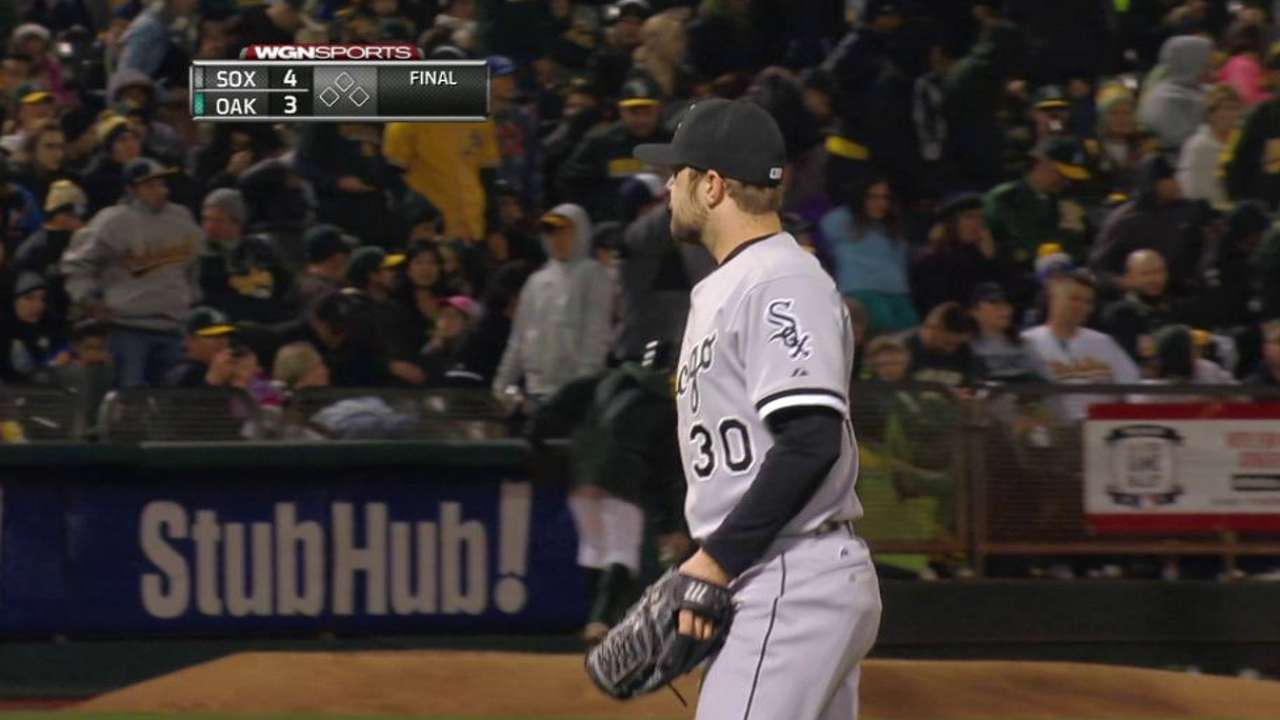 CHICAGO -- The White Sox have been able to brush aside the rough start to this season thanks to improved starting pitching and an increase of timely hitting, especially with two outs.
But without the stellar bullpen performance in place from the start of the 2015 campaign, this rough start could have turned into an early disaster.
"Our bullpen has done a great job picking us up when we were struggling," said White Sox starting pitcher John Danks. "Shortening the game and the back side of our bullpen has been tremendous. It has been fun to watch. It has kept us starters all at ease."
"Well, we showed last night that's how you win ballgames," White Sox designated hitter Adam LaRoche said. "We scored a couple runs, but never could have done it without those guys shutting them down the way they've consistently been able to do it. Keep them healthy and that will be key for us."
Entering Tuesday, the White Sox bullpen had a 3.48 ERA and nine saves in 10 opportunities. All the saves belong to David Robertson, who has not only anchored the bullpen in the ninth but has helped properly align the relievers for manager Robin Ventura, with fellow new addition Zach Duke serving as the primary setup man.
"He's definitely putting us in positions for success," White Sox reliever Jake Petricka said. "It's on us if we don't succeed now."
White Sox relievers issued 42 walks over their first 35 games, compared to 70 walks over their first 35 last season.
• Avisail Garcia left Monday's victory over the Indians because of inflammation in his right patella tendon after drawing a leadoff walk in the 10th. But he was back in the lineup in right field for Tuesday's contest.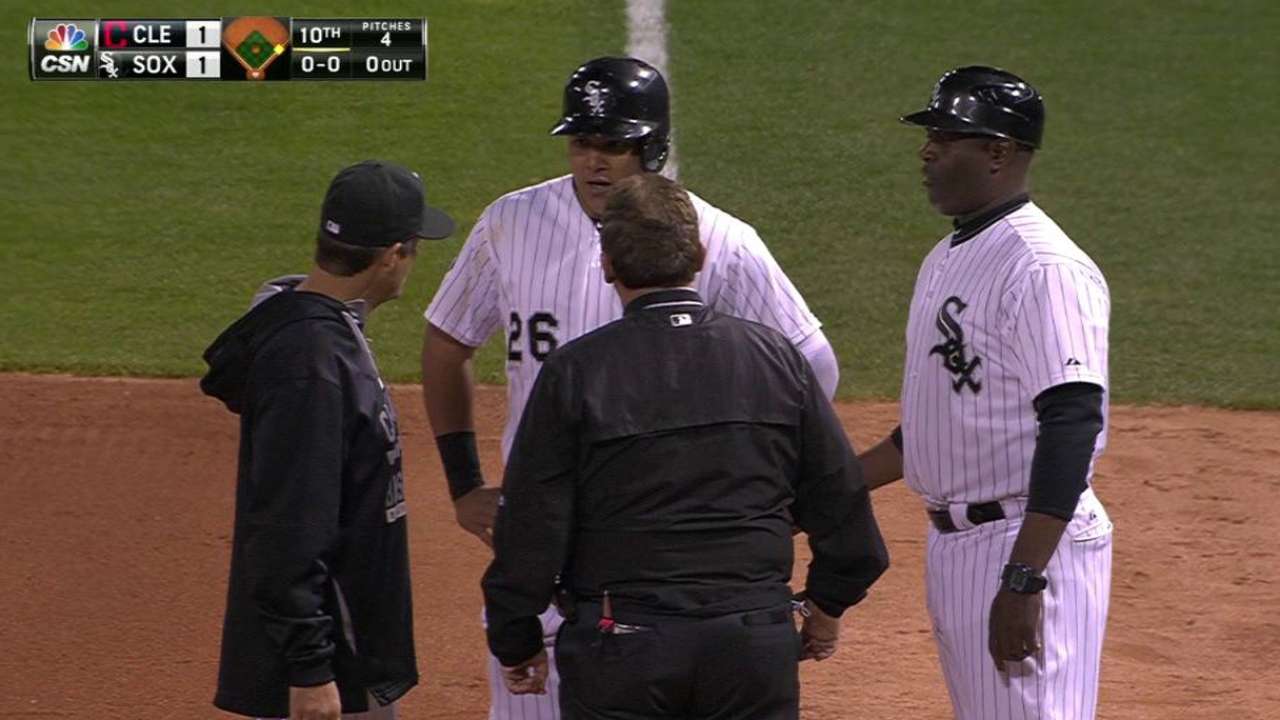 "I felt it a little bit in Oakland my fourth at-bat. Yesterday, I felt it a little bit more," Garcia said. "By the end, it was worse, so that's why they took me out, because they didn't know what was going on.
"In case somebody hits it down the line and they want me to go to third base and I can't, so that's why I made that decision. Everything's fine. I'm fine today."
Garcia said an MRI was not needed.
"They checked me out," Garcia said. "Just a little inflammation."
Garcia finished Tuesday's 3-1 loss 1-for-4 with an RBI and a pair of strikeouts. He also misjudged a fly ball in the first inning that led to Cleveland's first run.
Scott Merkin is a reporter for MLB.com. Read his blog, Merk's Works, and follow him on Twitter @scottmerkin. This story was not subject to the approval of Major League Baseball or its clubs.