Brewers rack up back-to-back-to-back jacks
Braun, Lind, Ramirez take Tigers' Sanchez deep in 6-run third inning
DETROIT -- A squeeze bunt with two outs put the Brewers on the scoreboard and sparked a home run derby as Milwaukee cruised to an 8-1 victory Tuesday night at Comerica Park.
Ryan Braun, Adam Lind and Aramis Ramirez augmented Carlos Gomez's run-scoring bunt by hitting three consecutive home runs off Tigers starter Anibal Sanchez for a six-run third inning. They were the Brewers' first back-to-back-to-back home runs since Aug. 27, 2012, at Wrigley Field, when Braun and Ramirez were followed by Corey Hart.
This time, it was nearly four in a row, but Khris Davis hit a deep fly ball to the wrong part of the Tigers' spacious park for an inning-ending flyout to center field.
"That's not the right place to hit a homer here," Ramirez said. "This might be the only place that's not a homer."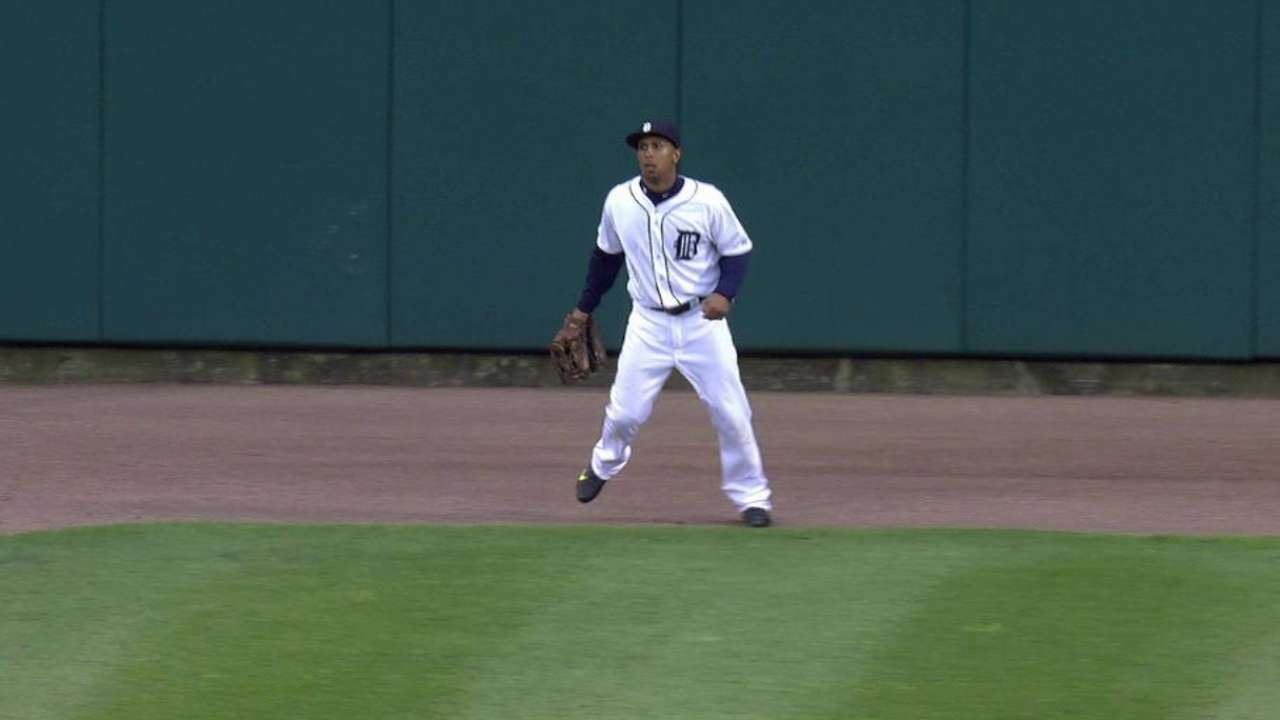 Ramirez's home run traveled the farthest distance, but Braun's did the most damage, a three-run shot off a Sanchez fastball that smacked the right-field foul pole. It was Braun's team-best ninth home run this season, and gave him eight home runs in his last 20 games. In the same span, Braun has 23 RBIs, including four on Tuesday.
Did he think his home run would stay fair?
"I was confident I hit it far enough to be a home run, I wasn't quite sure whether it would stay fair or not," Braun said. "Fortunately, it hit the pole. Good start to a great inning for us."
Five pitches later, Lind hit a Sanchez splitter to the right-field seats for his seventh home run, snapping a 2-for-25 funk. Three pitches after that, Ramirez hit a curveball to left field for his fifth home run and a 6-1 Brewers lead.
The Brewers became the first opponent ever to hit back-to-back-to-back home runs at Comerica Park, which opened in 2000.
When Gomez added an RBI double off Sanchez in the fourth inning -- another two-out RBI -- the Tigers tapped their bullpen.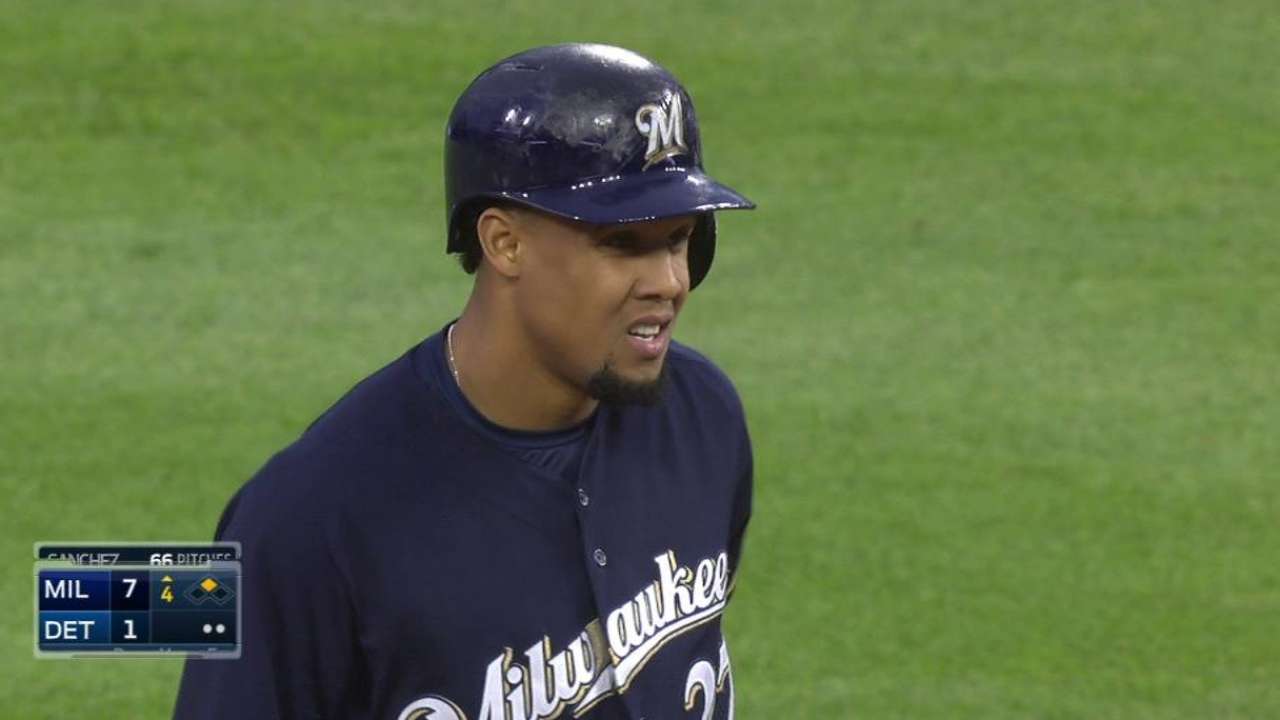 "We've been swinging the bats a lot better recently as a group," Braun said. "Collectively, we have a lot of guys putting together some better at-bats. When there's multiple guys swinging the bats well, I think it helps everybody.
"Just like we said early in the year when we weren't going well: It was contagious. As of late, we've been swinging the bats better in spite of facing some really, really good pitching, so that's another time where it seems to be contagious and a lot of guys are swinging the bats well."
Adam McCalvy is a reporter for MLB.com. Follow him on Twitter @AdamMcCalvy, like him on Facebook and listen to his podcast. This story was not subject to the approval of Major League Baseball or its clubs.