Shreve gets best of old friend Harper with K
History between Yankees pitcher, Nationals slugger goes back to high school years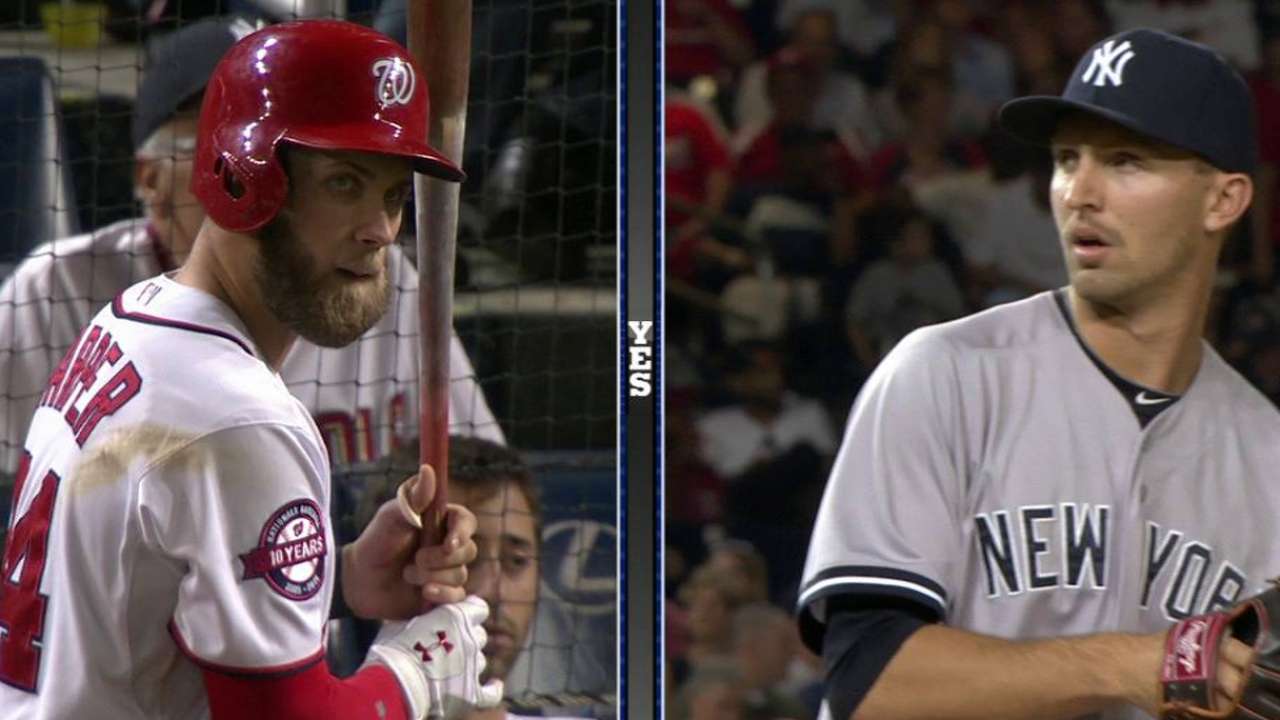 WASHINGTON -- Yankees left-hander Chasen Shreve said that he has known Nationals star Bryce Harper going back to their high school years, when Harper was already smearing on eye black and wowing scouts, then earning national attention as he landed on the cover of Sports Illustrated at age 16.
"The first time I met him, it was in a scout tournament and we were playing on the same team," Shreve said. "He came from football practice to one of our practices. He had the cutoff sleeves and the big face paint. I met him, he was a really nice guy. I thought he was more of a football player than a baseball player. When he played, he was just unreal. He played hard; he's always played hard."
After Harper clubbed his 15th homer off Nathan Eovaldi in the first inning of the Nationals' 8-6, 10-inning victory, the two indeed matched up in the seventh inning of a tie game, with two outs and two runners on. Shreve won the battle, striking out Harper to end the Nationals' threat.
"It was a lot more serious than I thought our first face-off would be," Shreve said. "I was just trying to focus on making good pitches."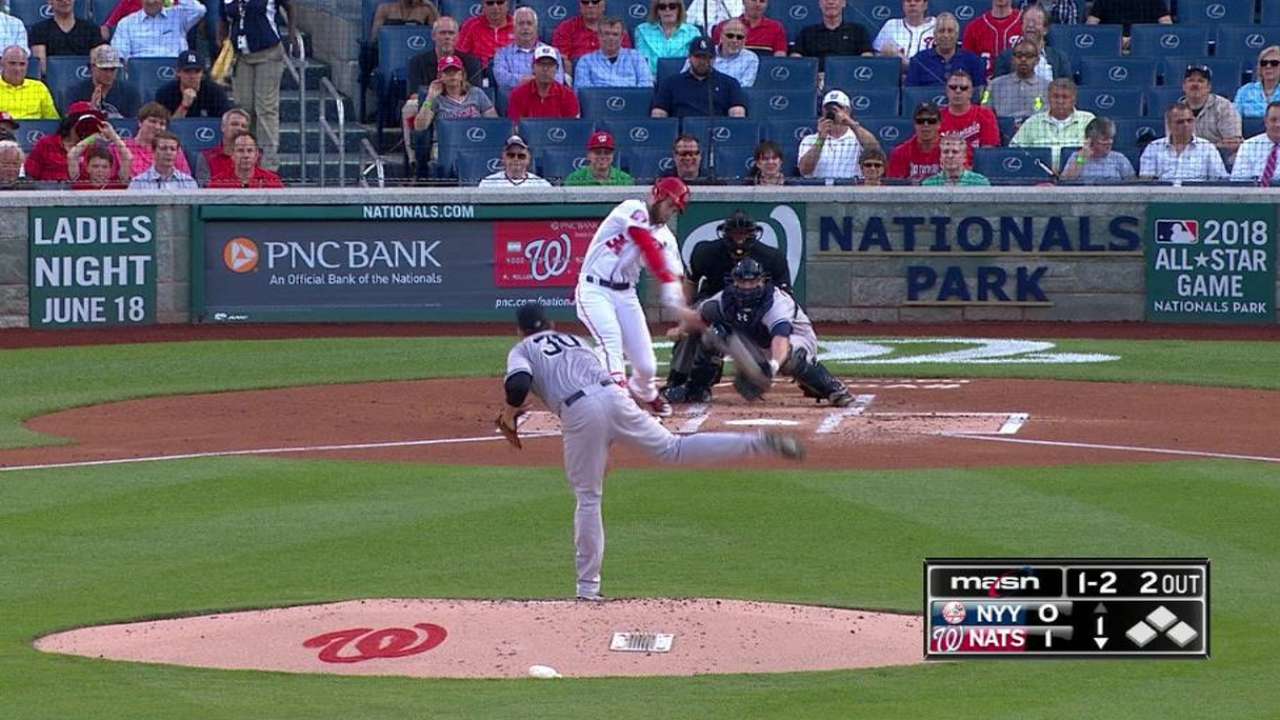 Shreve and Harper teamed as a battery for one season with the College of Southern Nevada -- "He was a good catcher; great arm," Shreve said -- and watching from afar, Shreve said that he believes Harper has been able to handle the hype that surrounded him from a young age.
"Everything you see bad about him just gets magnified that much more," Shreve said. "I remember we were playing at CSN and they kept picking over [to first base] and just smacking the [heck] out of his helmet, just hitting him in the helmet like three times in a row.
"Then he ended up hitting a home run and points in their dugout, and it got blown up that he did it for no reason. It always happened like that. Everything got magnified, no matter what he did. I think he has handled it well. You can't be perfect."
They did face each other once in the Minors, in 2011, an at-bat that Shreve recalls vividly. After grinning at each other, Shreve got Harper to pop up to shortstop on the first pitch. That's a result any big league pitcher would be thrilled to replicate against the reigning National League Player of the Week.
"Unreal, so far. You can't do much better," Shreve said. "I think everybody that's known him has been waiting for this. Just waiting for him to grow into what we thought he would become and what he has become. It's just unreal. I'm glad to see what he's doing."
Bryan Hoch is a reporter for MLB.com. Follow him on Twitter @bryanhoch, on Facebook and read his MLBlog, Bombers Beat. This story was not subject to the approval of Major League Baseball or its clubs.