Rios takes BP, nearing rehab assignment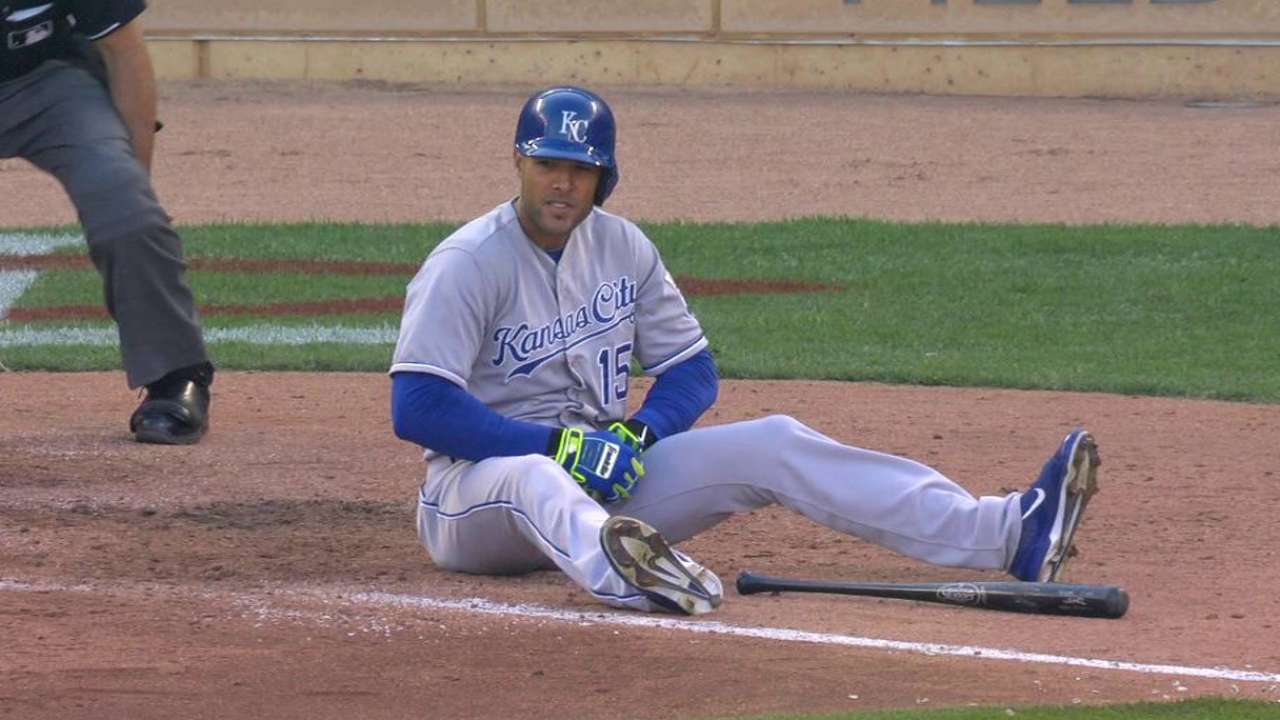 KANSAS CITY -- Royals outfielder Alex Rios, on the 15-day disabled list since April 14 because of a fractured left hand, took batting practice on Tuesday with Royals coaches throwing in the inside batting cages.
Manager Ned Yost indicated that Rios could go out on a rehab assignment within 7-10 days.
But while Rios said his hand was feeling better, he added that a rehab assignment projected in 7-10 days might be a bit optimistic.
"But it's a good optimistic," he said, smiling.
Vargas throws sider
Left-hander Jason Vargas, eligible to come off the 15-day disabled list on Thursday, threw a bullpen session before Tuesday's game, his second bullpen session since his left flexor injury.
"It went pretty good," Vargas said.
Yost said Vargas is scheduled to throw a simulated game on Friday and if that goes without complications, Vargas could be ready to return to the rotation some time next week.
Kratz getting closer
Backup catcher Erik Kratz, foot injury, was eligible to come off the disabled list on Tuesday. Trainer Nick Kenney said Kratz is doing several baseball-like activities and Kratz, too, could be up for a rehab assignment next week.
"It just takes time to get that [plantar fasciitis] out of there," Kenney said.
It will be interesting to see what the Royals will do with catcher Drew Butera, who has been filling in for Kratz, when Kratz is ready to be activated. Butera is out of options.
Asked what it will mean for Butera when Kratz goes on his rehab assignment, Yost said, "It means Kratz will go on his rehab assignment."
Jeffrey Flanagan is a reporter for MLB.com. Follow him on Twitter at @FlannyMLB. This story was not subject to the approval of Major League Baseball or its clubs.