Mesoraco able to get into catching position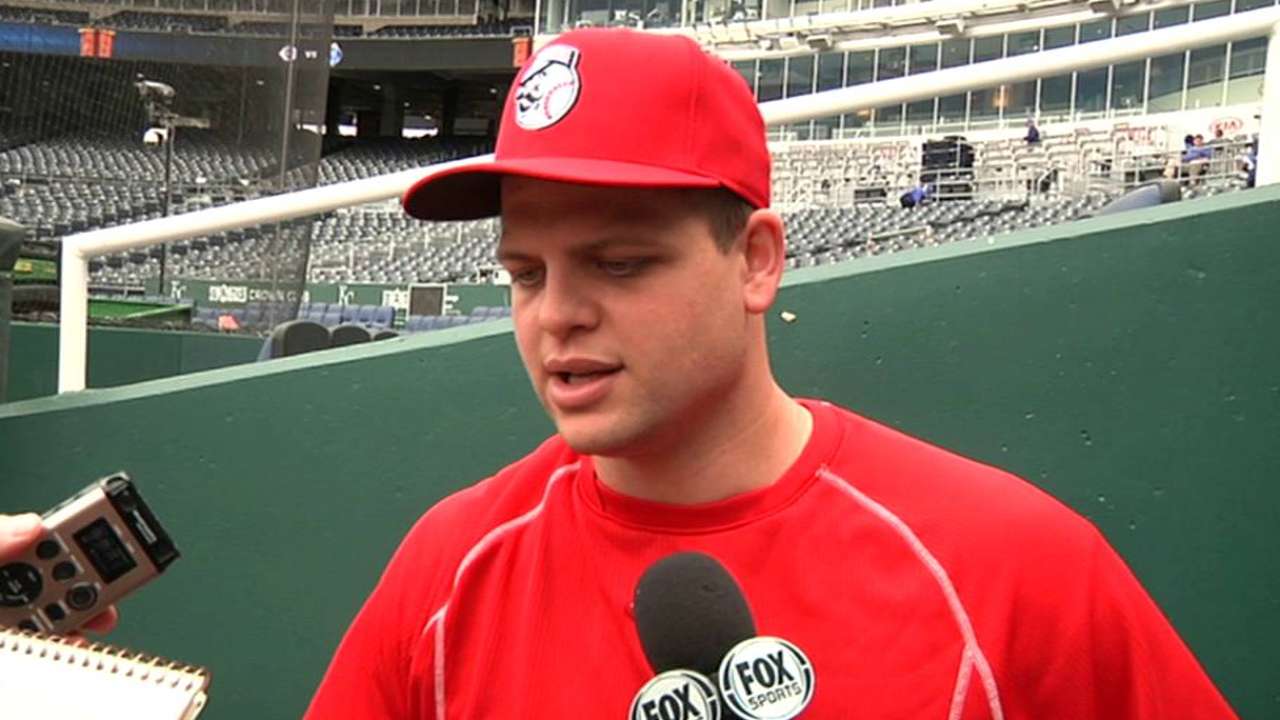 KANSAS CITY -- Devin Mesoraco passed the first test on Tuesday in a process that will determine whether he can resume catching duties for the Reds in the forseeable future.
Prior to batting practice at Kauffman Stadium, Mesoraco estimates that he got into squat position about 15 times and tossed about 15 balls at 20 percent on simulated throws to second base. Mesoraco hasn't caught since April 12 due to an impingement in his left hip. He has contemplated surgery if the hip doesn't recover through treatment and therapy.
"At least I know I can get into squat position, which I hadn't done for 30-something days," Mesoraco said. "It's good. Definitely baby steps. We're not going to go crazy because those muscles haven't been used. It's going to be a slow process."
Mesoraco said he will do "more of the same" on Wednesday. The Reds have an off-day on Thursday before opening a three-game series against the Indians on Friday night at Progressive Field.
"Once we get to Cleveland, I would imagine I'll catch a bullpen one of the days there," Mesoraco said.
Mesoraco served as the designated hitter on Tuesday against the Royals.
Worth noting
• Left-hander Manny Parra, who has been on the disabled list with a strained neck, began a rehab assignment on Tuesday by striking out the side in a one-inning stint for Triple-A Louisville against Norfolk.
• The Reds-Cubs rainout on April 25 has been rescheduled as part of a day/night doubleheader on July 22. The games will begin at 12:35 and 6:10 p.m ET.
Robert Falkoff is a contributor to MLB.com. This story was not subject to the approval of Major League Baseball or its clubs.