Rays set rotation for this week after day off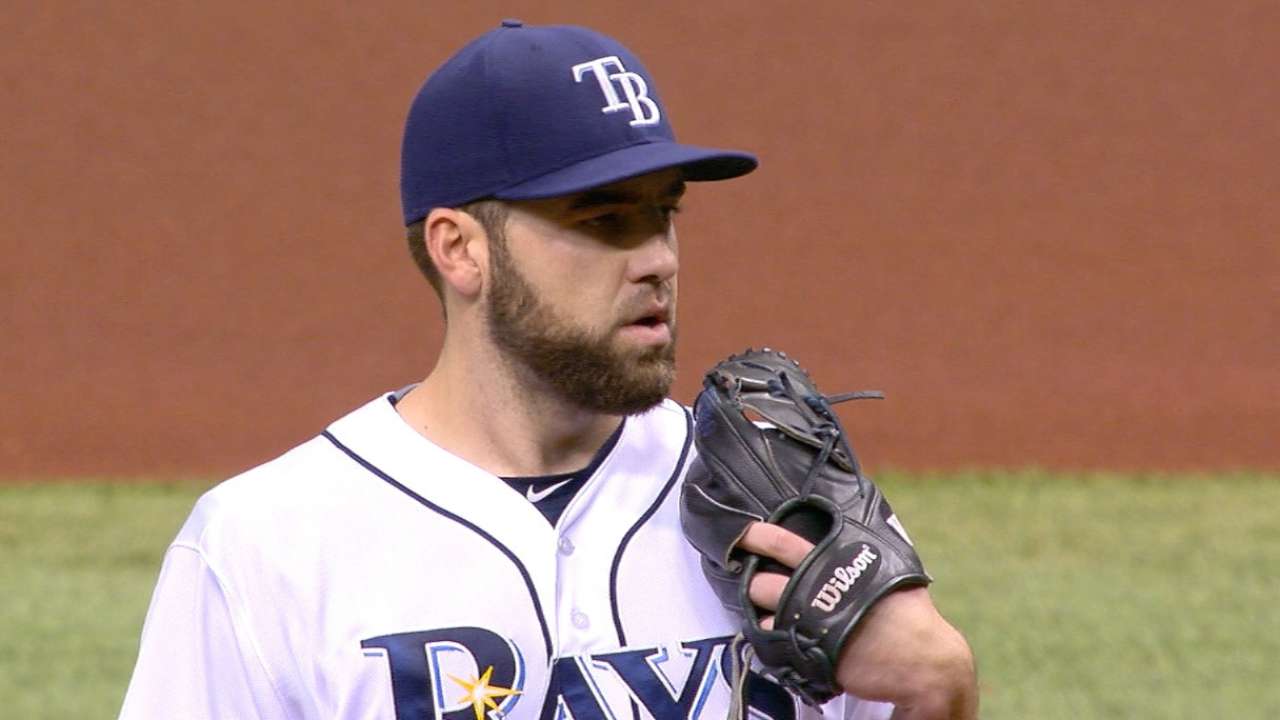 ATLANTA -- The Rays have proceeded cautiously in regard to how they wanted to arrange their rotation after Monday's off-day. Manager Kevin Cash announced on Tuesday how the Rays plan to go forward after Jake Odorizzi's Wednesday night start.
In order, here's the Rays' rotation for their upcoming homestand against Oakland at Tropicana Field:
Alex Colome on Thursday; Chris Archer on Friday; Nate Karns on Saturday; and Erasmo Ramirez on Sunday.
Had the Rays' rotation remained in order, Karns would have started Tuesday rather than Ramirez. Cash explained why they chose to take the route they did.
Karns has "had a big workload," Cash said. "And I think the timing just lined up really well. And then you factor in the uniqueness of [throwing] 65 pitches [in one start] and then 110-115 pitches [in his next]. Probably seemed to be the smart thing to do. Let him have an eight-, nine-, 10-day layover."
Karns last pitched on May 13 when he held the Rangers to two runs on seven hits in five innings to earn his third win of the season. He said he feels fine and managed a smile when asked if getting pushed back will afford him the opportunity for a second wind.
"If it doesn't, I don't know what will," said Karns with a chuckle. "I mean, yeah, it's nice too get a little blow. I was fine with making my start. But it was a decision they probably felt was best for the long term of the season.
"I'm going to take it and get back to work and get ready for my next start. I mean, I get a couple of extra days between starts, but really, I'm treating this like Day One. Like I pitched yesterday."
Bill Chastain is a reporter for MLB.com. Listen to his podcast. This story was not subject to the approval of Major League Baseball or its clubs.