Pirates believe Mercer's finding his form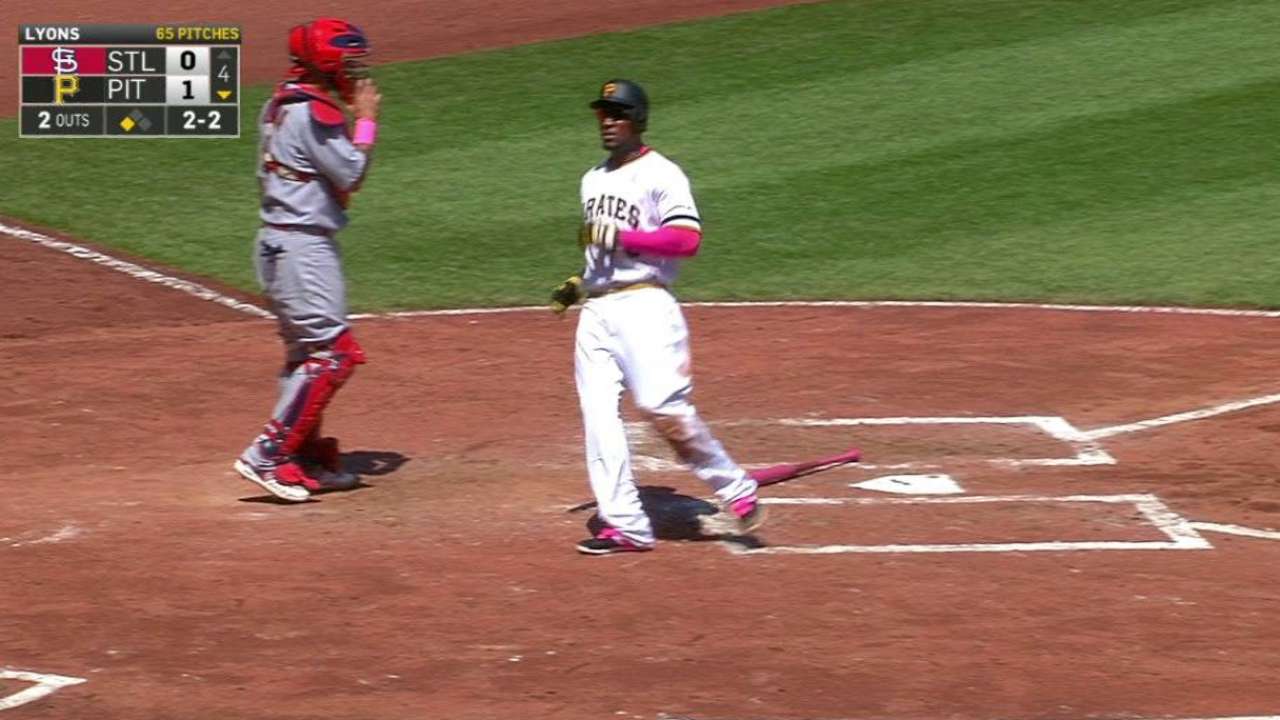 PITTSBURGH -- Shortstop Jordy Mercer got off to a slow start last season, carrying a .227 average into July, before taking off and playing at a high level in the second half.
The Pirates believe Mercer, off to another sluggish start at the plate, is getting close to recapturing his form again.
"We feel he's getting closer to some things," Pirates manager Clint Hurdle said. "There's only one way to find out how close you are or where you are, that's to get back in a game environment and see. We'll take it one day at a time."
Mercer didn't start over the weekend at Wrigley Field, giving way to Jung Ho Kang at shortstop. Mercer was out of Tuesday's lineup, a chance for him to further work on his swing.
Mercer entered Tuesday's series opener against the Twins at PNC Park batting just .176 with a .434 OPS. By comparison, Mercer hit .282/.346/.432 in his last 75 games a year ago.
The Pirates are trying to help Mercer rediscover that swing. In the meantime, Kang has taken on a more prominent role, starting in 12 of the Pirates' last 14 games.
Around the horn
• Hurdle reached out to Marlins general manager (and new manager) Dan Jennings on Monday, when he officially moved into the dugout for Miami. Hurdle said he's known Jennings for some time, and he had a friendly message to share.
"Jennings is a really good man, a really good baseball man. How this will all play out, time will tell," Hurdle said. "But I did text him. I welcomed him to the club of first-guessing."
• The Pirates announced Tuesday that they will host "University Days" at PNC Park on specific Wednesdays throughout the rest of the season. The club encourages students, alumni and fans of several local universities to attend, and those who purchase the special tickets will receive an official Pirates university cap.
The University Days will kick off June 10, with the University of Pittsburgh. The rest of the schedule includes West Virginia University (July 8), Penn State University (Aug. 5), Robert Morris University (Aug. 19), Duquesne University (Sept. 16) and Point Park University (Sept. 30).
Adam Berry is a reporter for MLB.com. Follow him on Twitter at @adamdberry. This story was not subject to the approval of Major League Baseball or its clubs.