Cuban star Olivera begins path to Dodgers
Slugging infielder heads to spring complex; club also finalizes deal with right-hander Fernandez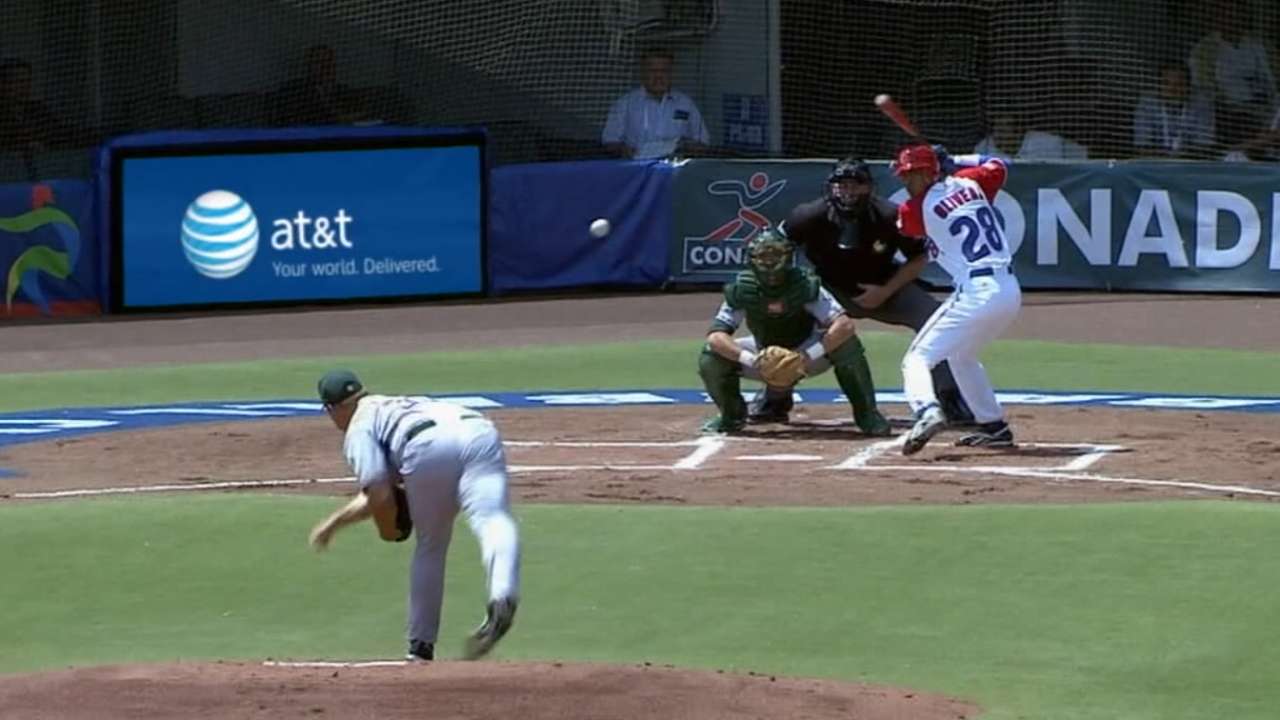 SAN FRANCISCO - Two months after the original agreements were reached, the Dodgers on Tuesday finally announced the signings of Cuban free agents Hector Olivera and Pablo Millan Fernandez.
Olivera is the jewel of their recent aggressive push in the Cuban market, a power-hitting infielder who landed a six-year, $62.5 million Major League deal that includes a $28 million signing bonus.
Now 30, Olivera is considered Major League ready as soon as he works himself into game shape. Dodgers infielders Juan Uribe, Jimmy Rollins and Howie Kendrick are eligible for free agency after this season. With top prospect Corey Seager lined up to take over shortstop, Olivera could be slotted into third base or second base.
Club president Andrew Friedman said Olivera has been working out at the club's Dominican Republic academy at his preferred position of second base, and also at third. Friedman said after a week or so at the team's Camelback Ranch complex, Olivera would play games at Class A Advanced Rancho Cucamonga and Triple-A Oklahoma City. He said it was "premature" to speculate when Olivera would reach the Major Leagues.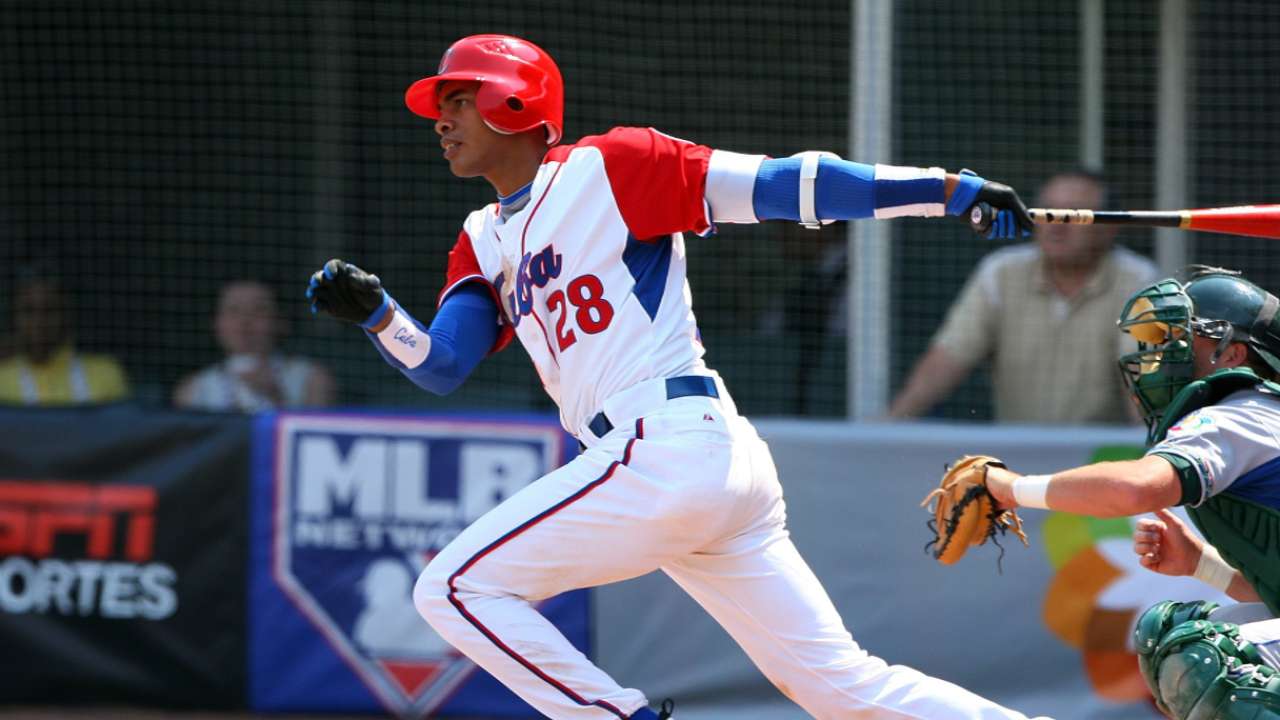 Olivera is 6-foot-2 and 220 pounds. He had a .323 career batting average with 96 home runs and 433 RBIs in Cuba's professional league, appearing primarily at first base and second base.
Friedman and Olivera dismissed concerns that he might need Tommy John elbow surgery.
"I had a little inflammation, did a lot of tryouts and people knew I played well," Olviera said. "It was just fatigue in a muscle, no serious problem. I don't know where the rumors started."
Friedman said Fernandez, a right-handed reliever with an Orlando Hernandez-style motion, will be converted to a starter. He signed a Minor League contract for $8 million.
Fernandez, 25, is 6-foot-1 and 185 pounds. He had a 32-30 record with 40 saves and a 3.59 ERA in Cuba and last pitched during the 2013-14 season, posting an 8-8 record with six saves and a 2.83 ERA.
Ken Gurnick is a reporter for MLB.com. Jesse Sanchez is a reporter for MLB.com. This story was not subject to the approval of Major League Baseball or its clubs.