Counsell considering addition to Crew's staff
Adding another coach under new manager this season 'still a possibility'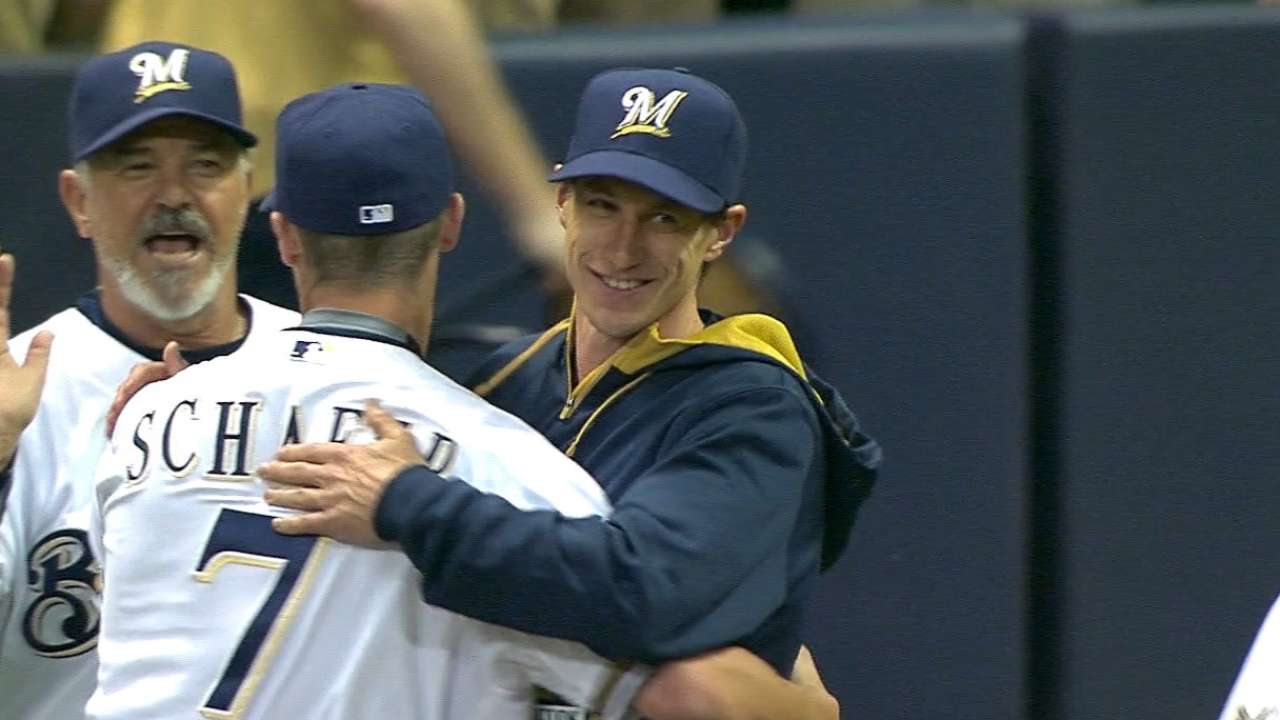 DETROIT -- There were indications on Tuesday that Craig Counsell's college coach will not be joining the Brewers' coaching staff, after all.
Counsell and Brewers general manager Doug Melvin have discussed adding one coach to the staff, and recent reports suggested the top candidate was Pat Murphy, Counsell's former coach at Notre Dame, who is currently managing the Padres' Triple-A El Paso affiliate. But the Padres apparently want to keep Murphy in the fold and "balked" at the Brewers' interest, according to MLB Network's Ken Rosenthal.
The Brewers have not asked the Commissioner's Office for permission to hire Murphy, and as of Tuesday, it appeared as if they would not do so.
Counsell declined to discuss Murphy out of deference to the Padres.
"We're at one less coach than we were last year, so we've discussed the possibility of adding another coach at some point," Counsell said. "I don't anticipate looking at other names right now. I would still say [adding a coach] is still a possibility at some point in the season."
The Brewers retained all of their coaches after dismissing manager Ron Roenicke on May 3 and replacing him with Counsell on a three-year contract.
Counsell batted .306 over four seasons for Murphy at Notre Dame from 1989-92. Murphy went on to coach at Arizona State University before moving to the Padres organization in 2010.
Rumors about a possible move to Milwaukee gained steam when Murphy went on leave from the Chihuahuas for several days, but now it looks like he will remain in his current role.
Adam McCalvy is a reporter for MLB.com. Follow him on Twitter @AdamMcCalvy, like him on Facebook and listen to his podcast. This story was not subject to the approval of Major League Baseball or its clubs.