Cubs deal Castillo to Mariners for Medina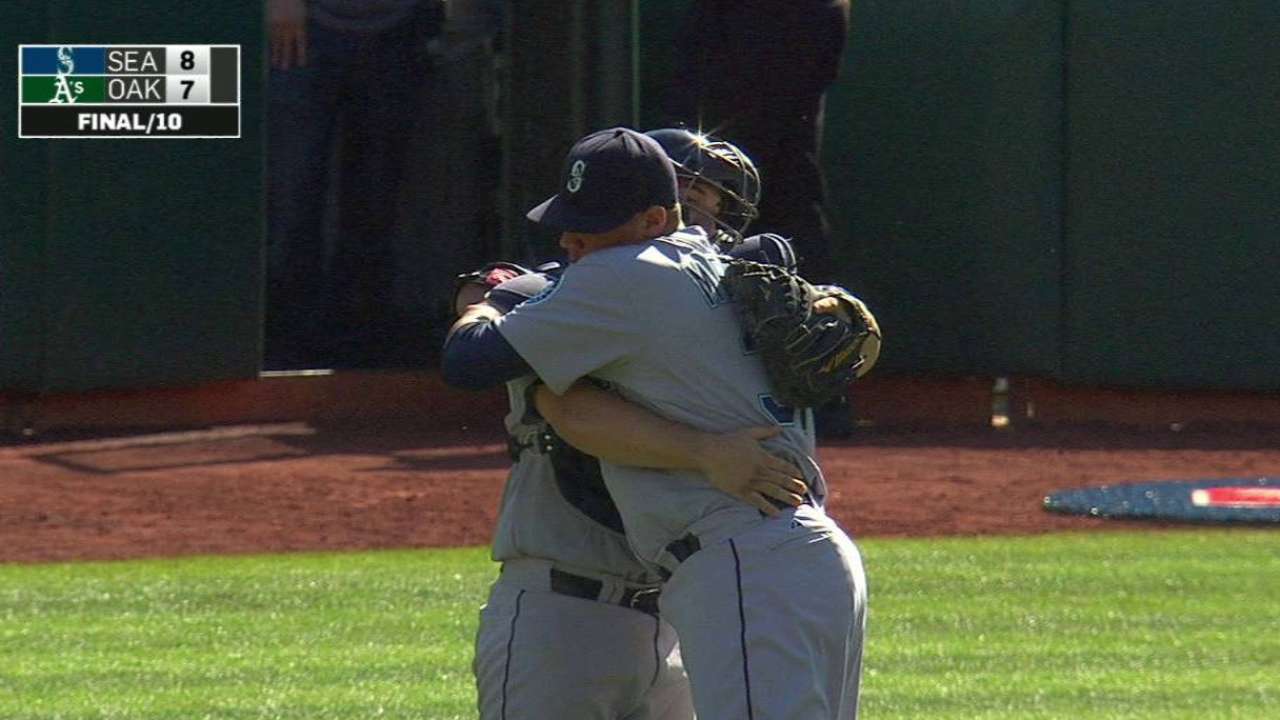 SAN DIEGO -- Miguel Montero said he and David Ross have to be careful now that the Cubs are down to two catchers.
"We just have to make sure we don't get thrown out of the game now," Montero said, laughing.
On Tuesday, the Cubs dealt catcher Welington Castillo to the Mariners for right-handed pitcher Yoervis Medina, who will report to Triple-A Iowa.
Castillo was the Cubs' regular catcher the last two seasons but had been relegated to No. 3 on the depth chart behind Montero and Ross.
"It's a big trade for the Mariners -- they got a pretty good guy, and I'm sure he's going to help them," Montero said. "He's a great guy, great teammate and has the potential to be a great guy behind the plate."
Montero has gotten the majority of playing time, appearing in 30 games, and was batting .313. Ross has been matched up with Jon Lester, and was batting .194 in 20 games so far.
"It was tough," Montero said about sharing the position with two other catchers. "We tried to handle it as best as possible and be the best teammates here. It was a little hard. You try to be as professional as you can and when you're in there, you try to help the team win."
Castillo, 28, was batting .163 in 24 games with two home runs, two doubles and five RBIs. He was the Cubs' starting catcher in 2013-14, batting .274 in 2013. But his offense dropped last year when he hit .237.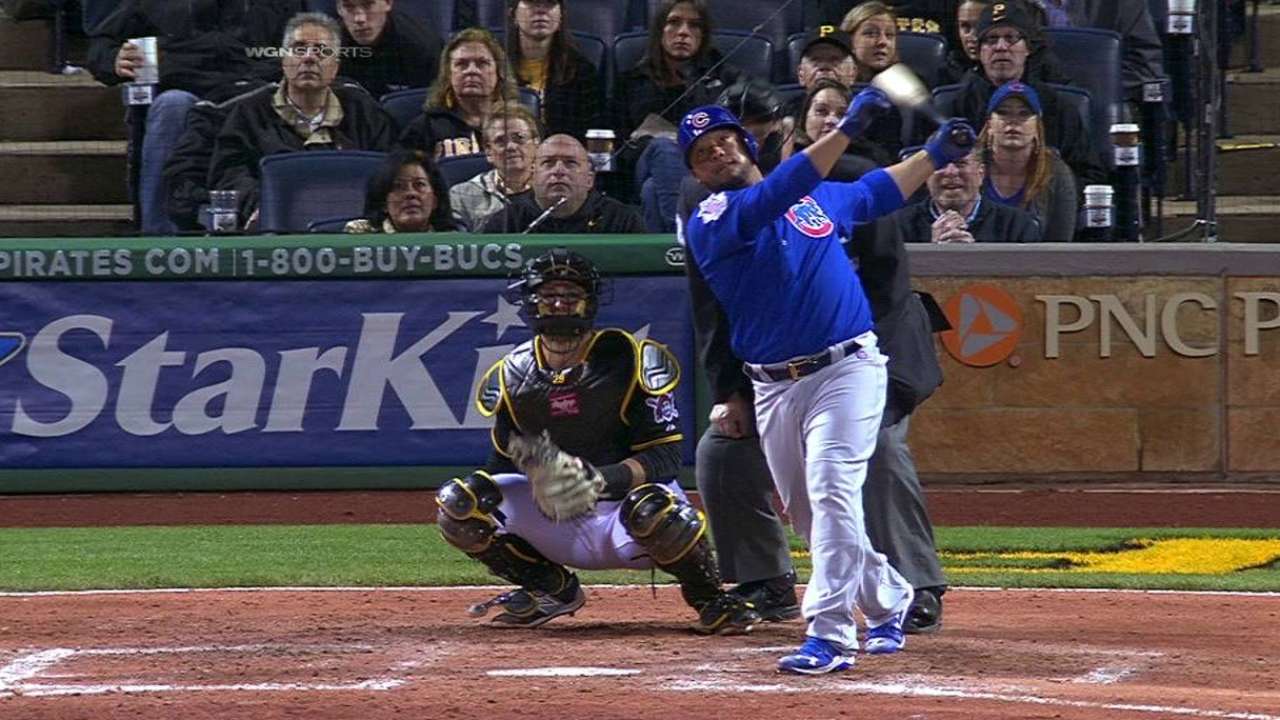 "I'm happy for him if it permits him to play more often," Cubs manager Joe Maddon said. "He's good behind the plate, he's learning how to call a good game. His physical skills are outstanding -- blocking and throwing are among the best. He can hit, and I'm happy for him. You hate to lose a guy like that, but you always have to give up something to get something."
Maddon had seen Medina pitch for the Mariners and compared him to Cubs right-hander Pedro Strop, raving about the new Cubs reliever's slider and his ability to miss bats.
"Those are the interesting things you look for in any relief pitcher," he said.
Medina, 26, posted a 2.82 ERA in 141 appearances out of the Mariners bullpen the last three seasons. He has struck out 140 batters over 137 innings while limiting opponents to a .216 batting average, including a .228 mark against right-handed hitters and a .198 mark against lefties.
The Cubs wanted to keep Castillo as insurance in case Montero, who turns 32 on July 9, or Ross, 38, was injured.
"I think we're dealing from a position of strength right now," Maddon said. "You're already playing well and you're good and trying to get better as opposed to not doing well and trying to get better. I like the idea that we're playing well and making moves to improve upon that."
Carrie Muskat is a reporter for MLB.com. She writes a blog, Muskat Ramblings. You can follow her on Twitter @CarrieMuskat and listen to her podcast. This story was not subject to the approval of Major League Baseball or its clubs.