ASG debate: Ellsbury or Gardner in OF for AL?
Yankees teammates both worthy of serious consideration for Midsummer Classic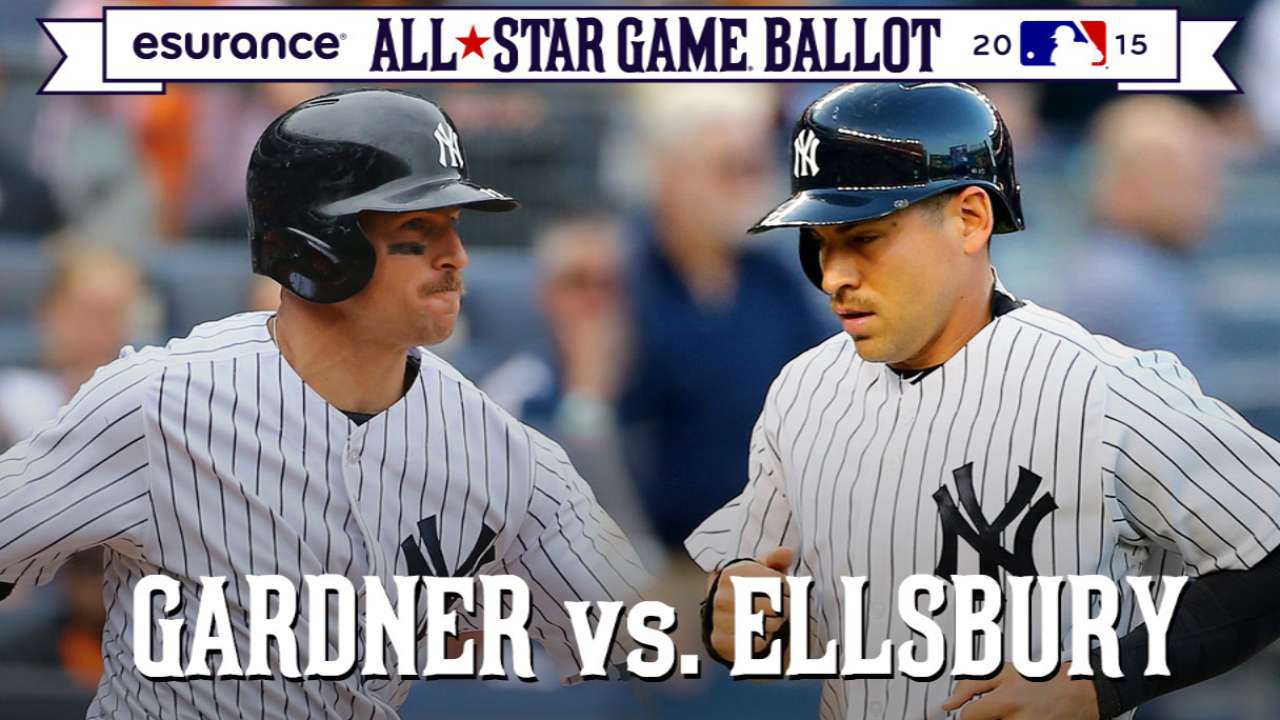 *** We will be doing daily ASG debates until balloting ends on July 2. We will frequently be pitting one player against another and have a writer make a case for one of them, but that doesn't mean there aren't other great candidates for that position. In fact, your comments could spark a new debate for us to tackle. So let us know what you think. ***
It's a little like the waiter at a fancy restaurant saying you can have the salt shaker or the pepper grinder with your meal, but not both.
This edition focuses on which of two Yankees outfielders, Jacoby Ellsbury or Brett Gardner, is the stronger choice for this year's Midsummer Classic in Cincinnati. But before we get into trying to pick one over the other, here are just a few reasons why they could easily be viewed as a field entry.
Ellsbury leads off. Gardner bats second. (And they rank first and second on the team in hitting as well.) The Yankees lead Major League Baseball in first-inning runs. Scoring first is considered an advantage. Clearly, both players have been productive for that to be the case.
Both players have been consistent. Until going hitless over the weekend against the Royals, Ellsbury hadn't gone back-to-back games without a hit. Gardner has reached base with a hit or a walk in 20 straight games.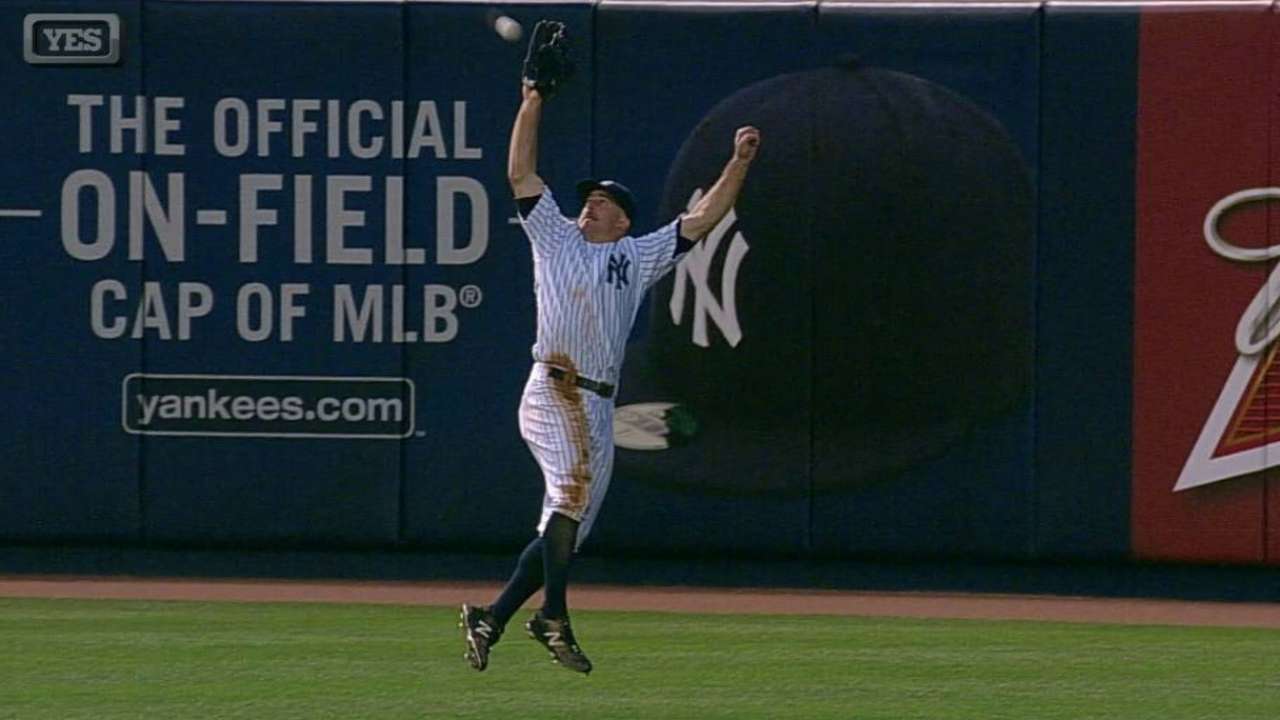 Ellsbury, the center fielder, and Gardner, the left fielder, have combined to score 53 of their team's 171 runs this season. That's 30.1 percent. Working together, they're a big part of why the Yanks have confounded expectations by spending much of the season in first place.
Both Ellsbury and Gardner have above-average speed. Still, the assignment is to parse the differences and choose one. So here goes.
Gardner has shown a little more pop this season. He has three homers and seven doubles compared to one and four for Ellsbury, which accounts for the better OPS (.830 to .785). Gardner also has nearly three times the RBIs (16 to 6), which is to be expected considering that he bats behind the leadoff hitter.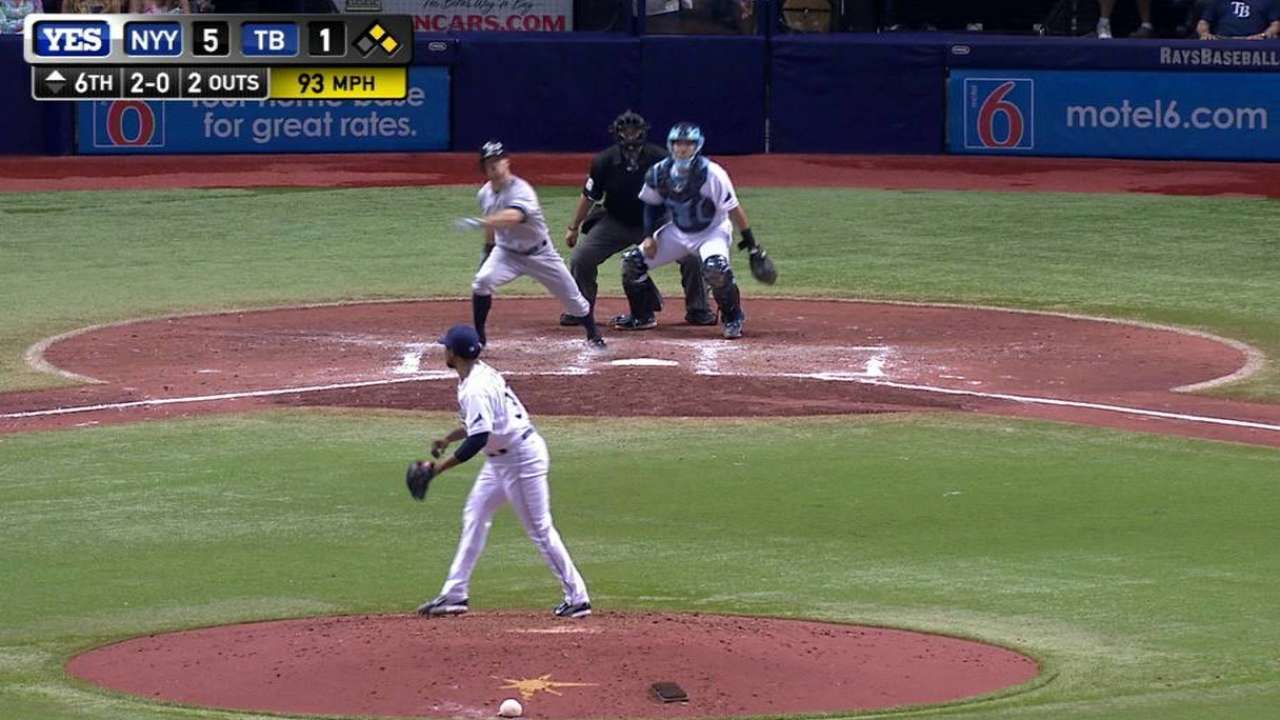 Gardner's 2.00 Range Factor is tied for fourth among all Major League left fielders. Ellsbury ranks 19th among center fielders, but he was second last season.
Ellsbury's lack of power is a little surprising. As recently as 2011, he hit 32 homers for the Red Sox. And last year, Ellsbury hit 16 for the Yankees. His slugging percentage of .374 is well below his career mark of .433.
That's balanced off, though, but the fact that Ellsbury's .327 average is 24 points higher and his .411 on base percentage is 31 points better. He also has four more stolen bases (14 to 10), although he has been thrown out five times compared to three for Gardner.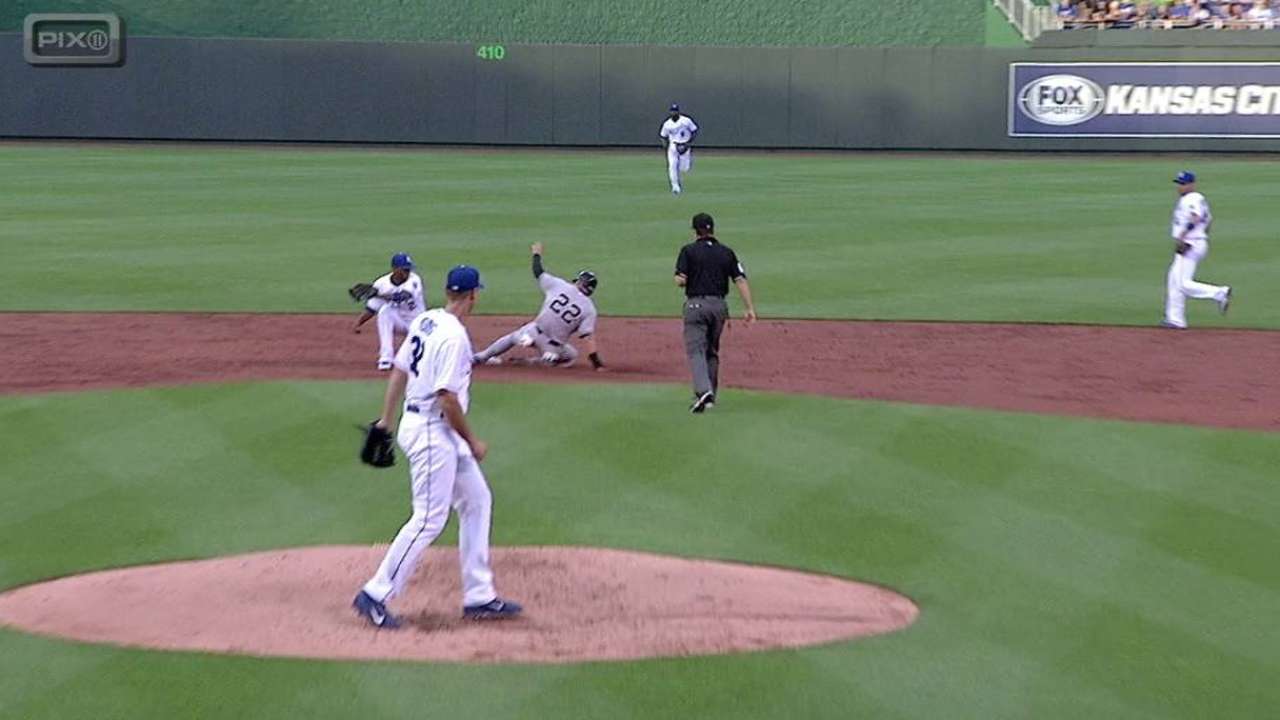 There's a rule that every team has to have one player on the All-Star team. There's no reason a club can't have more than one, and the guess here is that most Yanks fans, at least, will cast their ballots for both.
Without that luxury, the vote here goes to Ellsbury by the slimmest of margins. That's partly based on the fact that he's become a prototype leadoff hitter in an era when those are exceedingly rare and partly because he came out of the weekend ranked near the top of the American League in runs (28, tied for third), stolen bases (14, tied for first), OBP (fourth) and hits (48, tied for eighth).
It still feels like breaking up the matched salt-and-pepper shakers set, though.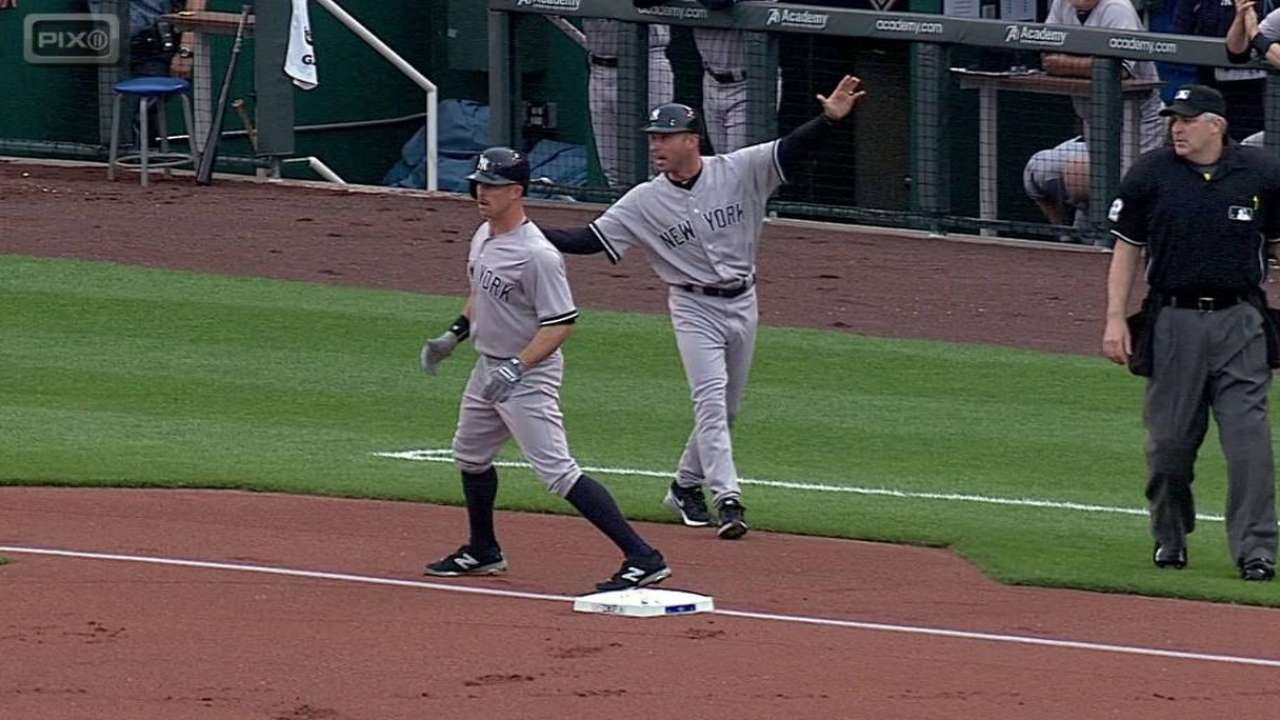 Fans can cast their votes for starters at MLB.com and all 30 club sites -- on their computers, tablets and smartphones -- using the 2015 Esurance MLB All-Star Game Ballot until Thursday, July 2, at 11:59 p.m. ET. For the first time, voting is exclusively online, where fans may submit up to 35 ballots.
Fans may also receive the ballot by texting VOTE to 89269 (USA) or 101010 (Canada). Or text VOTA for a ballot in Spanish. Message and data rates may apply. Up to five messages. No purchase required. Reply STOP to cancel. Reply HELP for info.
Following the announcement of the 2015 All-Stars, be sure to return to MLB.com and cast your 2015 Esurance MLB All-Star Game Final Vote for the final player for each league's All-Star roster. On Tuesday, July 14, watch the 2015 All-Star Game live on FOX, and during the game visit MLB.com to submit your choice for the Ted Williams Most Valuable Player Award presented by Chevrolet via the 2015 MLB All-Star Game MVP Vote.
MLB.com will provide extensive online coverage of All-Star Week festivities.
The 86th All-Star Game will be televised nationally by FOX, in Canada by Rogers Sportsnet and RDS, and worldwide by partners in more than 200 countries via MLB International's independent feed. ESPN Radio and ESPN Radio Deportes will provide national radio coverage of the All-Star Game. MLB Network and SiriusXM will also provide comprehensive All-Star Week coverage. For more information, please visit allstargame.com.
Paul Hagen is a reporter for MLB.com. This story was not subject to the approval of Major League Baseball or its clubs.