Burgos steps in to secure D-backs' marathon win
Rookie earns first Major League save Monday vs. Marlins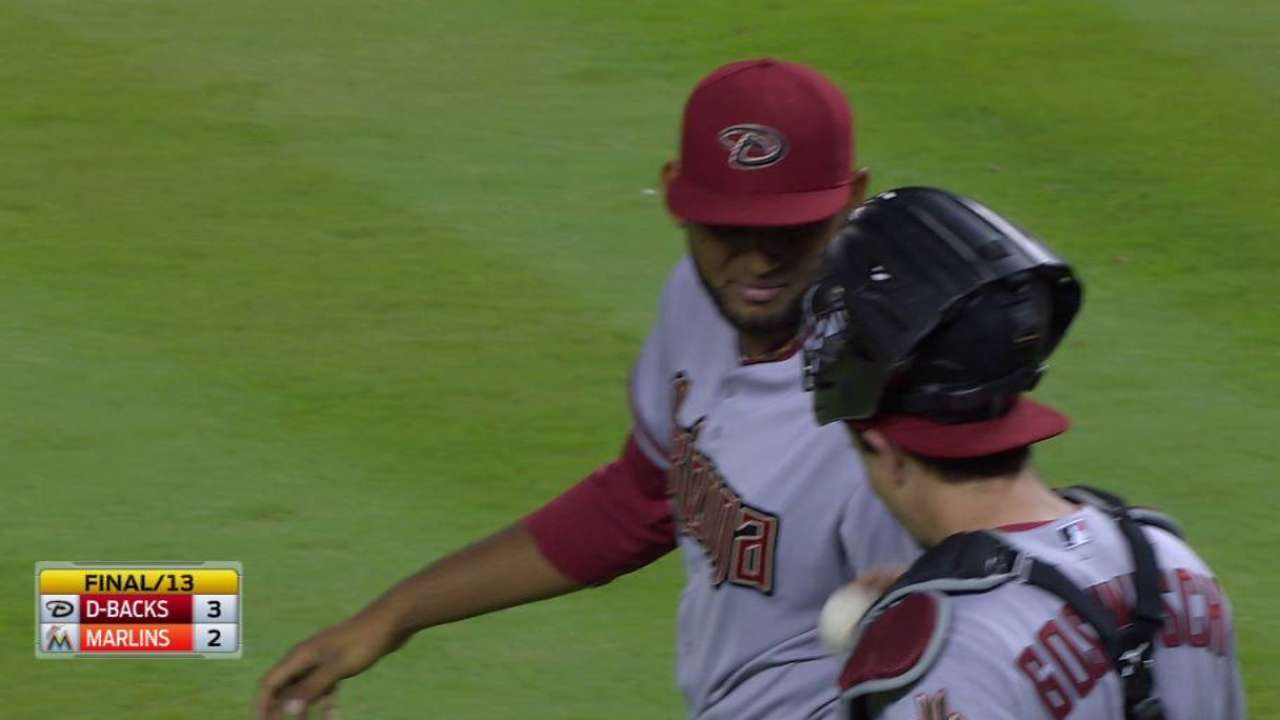 MIAMI -- Just nine games into his big league career, right-hander Enrique Burgos found himself vying for his first save.
Thanks to a combination of extra innings and the demotion of closer Addison Reed last week, Burgos entered Monday night's game in the 13th inning to secure a 3-2 victory over the Marlins.
"Well, we'd already used [Brad Ziegler] for two," manager Chip Hale said. "Addison did a great job for the one. That was it [because he threw two innings on Saturday]. Was it an easy decision? Yeah, it was. Because he's a guy who's gotten big outs for us."
After striking out Adeiny Hechavarria swinging, Burgos walked Ichiro Suzuki on five pitches. When Suzuki tried stealing, Tuffy Gosewisch threw out a runner for the second straight inning. Burgos closed out the game by fanning pinch-hitter Jeff Baker on an 85 mph slider.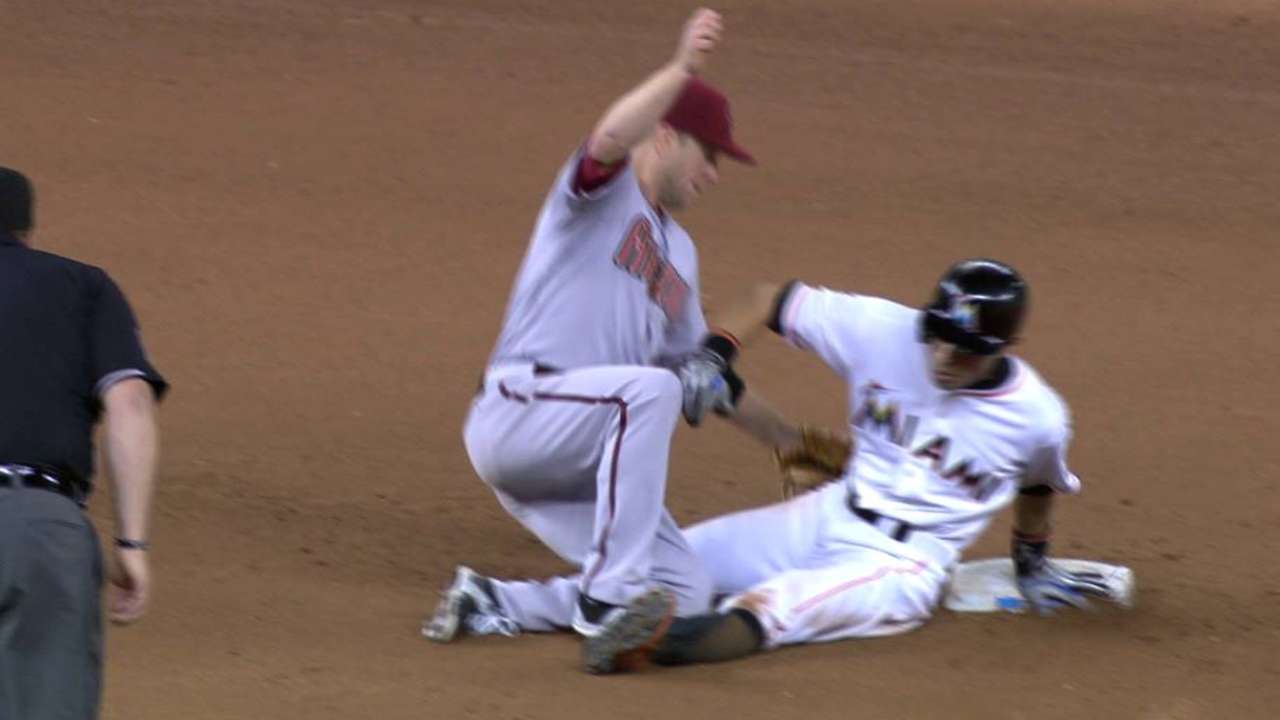 "I think that was really big," Burgos said of the caught stealing. "Having two outs is easier. Having a guy on second would've been a little tougher. Tuffy made a great throw and we got him out."
Burgos, the owner of 56 Minor League saves since 2008, slightly altered his approach because of the quality of batters at this level. He threw more sliders, particularly on Monday. Of his 15 pitches, 10 were sliders.
"I feel like in the Minor Leagues I was able to throw a fastball by people, but here in the big leagues, it's way different," said Burgos, who planned on keeping the ball commemorating his first save.
Christina DeNicola is a contributor to MLB.com. This story was not subject to the approval of Major League Baseball or its clubs.