Moncada scores twice in Minor League debut
Red Sox prospect goes 0-for-3 with a walk for Class A Greenville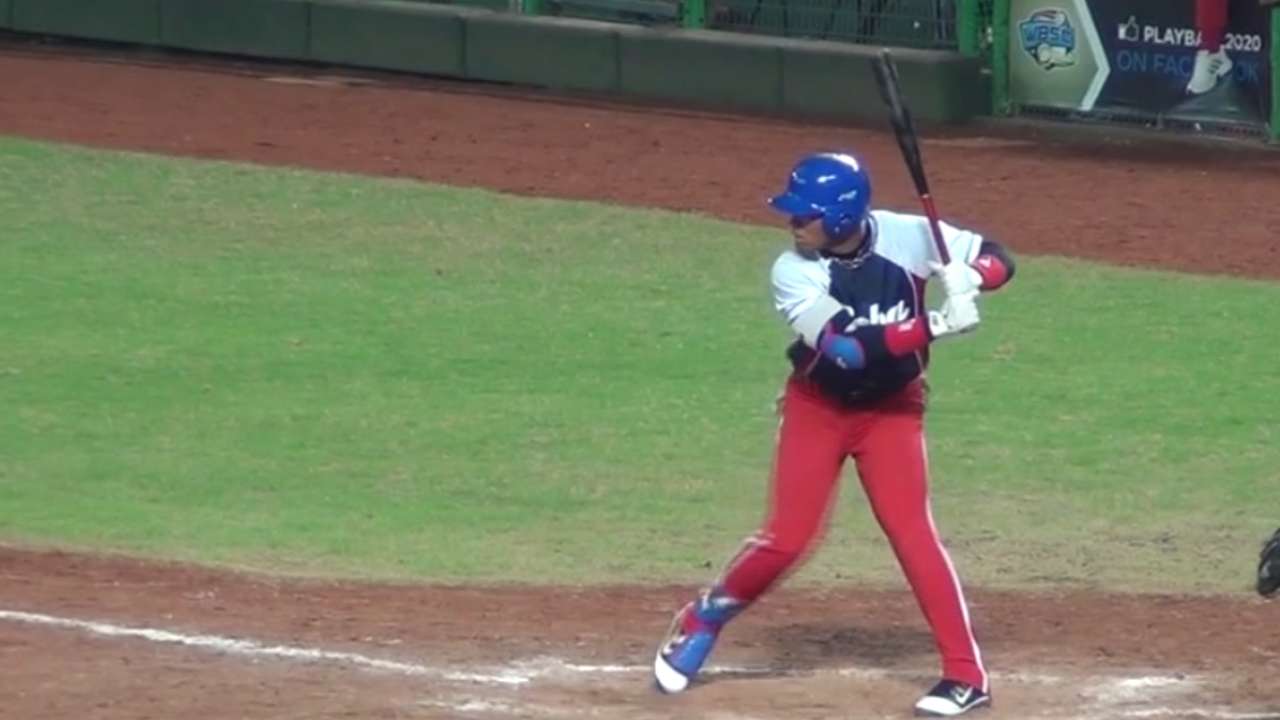 Cuban prospect Yoan Moncada made his Red Sox organizational debut Monday night, going 0-for-3 with a walk, two runs scored and an error for Class A Greenville.
Moncada, who will turn 20 on May 27, agreed to a $31.5 million signing bonus with Boston in February -- meaning the Red Sox must also pay a $31.5 million tax to Major League Baseball for going over their allotment of international bonus money.
Moncada, ranked as the No. 9 prospect in baseball by MLBPipeline.com, booted a ground ball at second base in the sixth inning. But he made a nice leaping snag of a liner to end the third, and he looked sharp making a play in the fourth.
Both of Moncada's outs at the plate were on ground balls, although he did reach on an error by the shortstop in the seventh inning. He batted sixth for Greenville.
A switch-hitter, Moncada received two at-bats from each side of the plate. He grounded out to short in the second inning and walked in the third as a right-handed hitter. Then, he chopped to first in the fifth and bounced to short in the seventh from the left side.
Greenville lost the game, 13-11, to the Lexington Legends, an affiliate of the Kansas City Royals.
AJ Cassavell is a reporter for MLB.com. Follow him on Twitter @ajcassavell. This story was not subject to the approval of Major League Baseball or its clubs.