Harvey can't get break in another no-decision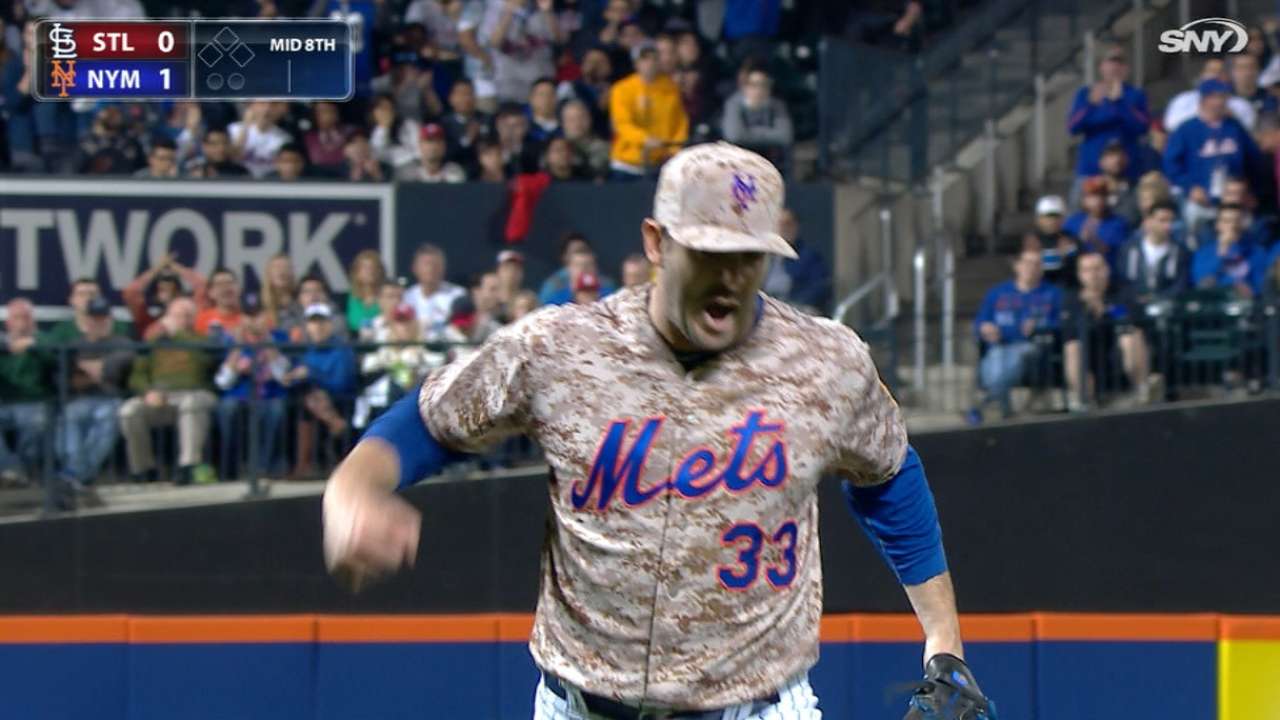 NEW YORK -- Unlike last week at Wrigley Field, when the Mets limited Matt Harvey to 100 pitches, seven shutout innings and, ultimately, a no-decision, manager Terry Collins figured he could afford Harvey a few extra knots of rope in Monday's game against the Cardinals.
Harvey's recent workload had been light, and the Mets once again found themselves clinging to a slim margin -- this time a 1-0 lead at Citi Field. So Collins consulted with pitching coach Dan Warthen and the two came to a consensus: Harvey, who was at 97 pitches after seven, could have another dozen or so.
Harvey only needed eight to finish the eighth, retiring Matt Holliday on a 95-mph fastball to end his night.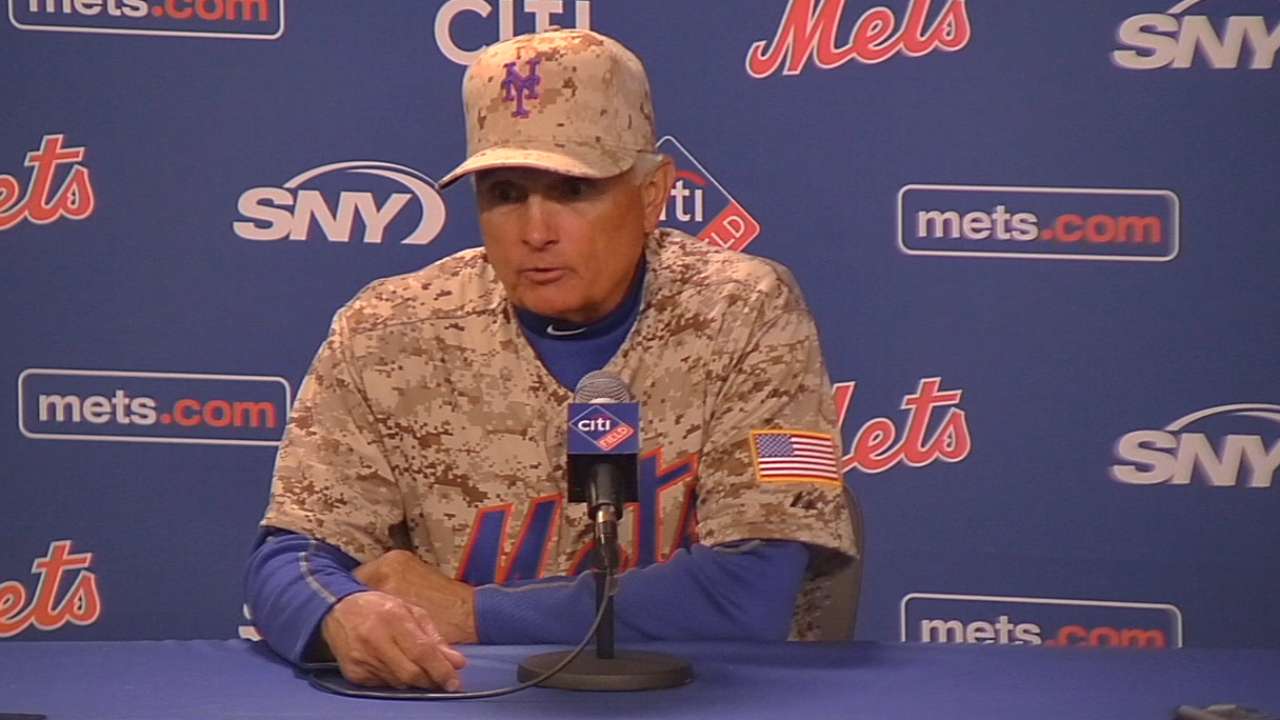 "We get deep into the game and he lives up to the Matt Harvey stuff," Collins said. "He knows he's got a little bit left ... and sure enough, he had an [eight]-pitch inning."
That Harvey ultimately absorbed a no-decision in the Mets' 2-1 victory in 14 innings was partially due to the Mets' continued offensive struggles, and partially to some rotten luck. Though the Mets have enjoyed a few offensive sparks in recent weeks, including a 14-run outburst on Saturday, Harvey has rarely benefited from them. Instead, he has fired a total of 15 shutout innings over his last two starts, receiving no-decisions in both.
Since winning five consecutive games to open the season, Harvey has since gone 0-1 in three starts with a 1.29 ERA over that span.
"You've just got to hope we come up and score a run," Harvey said, recalling his mindset as Jeurys Familia blew a save -- and his personal victory -- in the ninth. "You've got to take the win-loss thing out of the books and concentrate on cheering your teammates on in the bottom half of the inning, so we can score and get out of here a little earlier than we all imagined."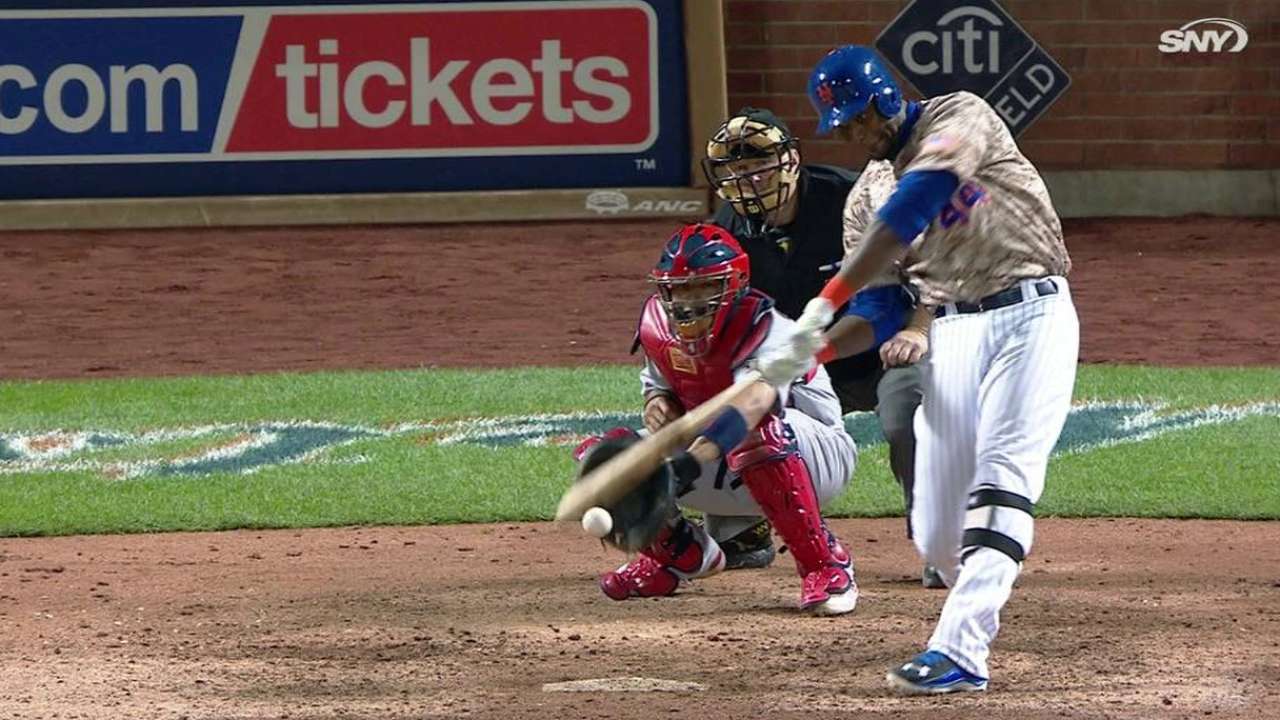 That didn't exactly happen; the Mets had to wait five more innings before John Mayberry Jr. sliced an infield single deep enough to plate Eric Campbell with the winning run. But the fact that it happened eventually was good enough for Harvey, and certainly good enough for the Mets, who won their third in a row after losing five straight.
"We've had some pretty good pitching performances that we didn't win the games," Collins said. "We went through a five-game losing streak where we pitched pretty good. So we've got to start winning these kind of games."
Anthony DiComo is a reporter for MLB.com. Follow him on Twitter @AnthonyDiComo and Facebook, and listen to his podcast. This story was not subject to the approval of Major League Baseball or its clubs.