Ichiro ties Ruth on all-time hits list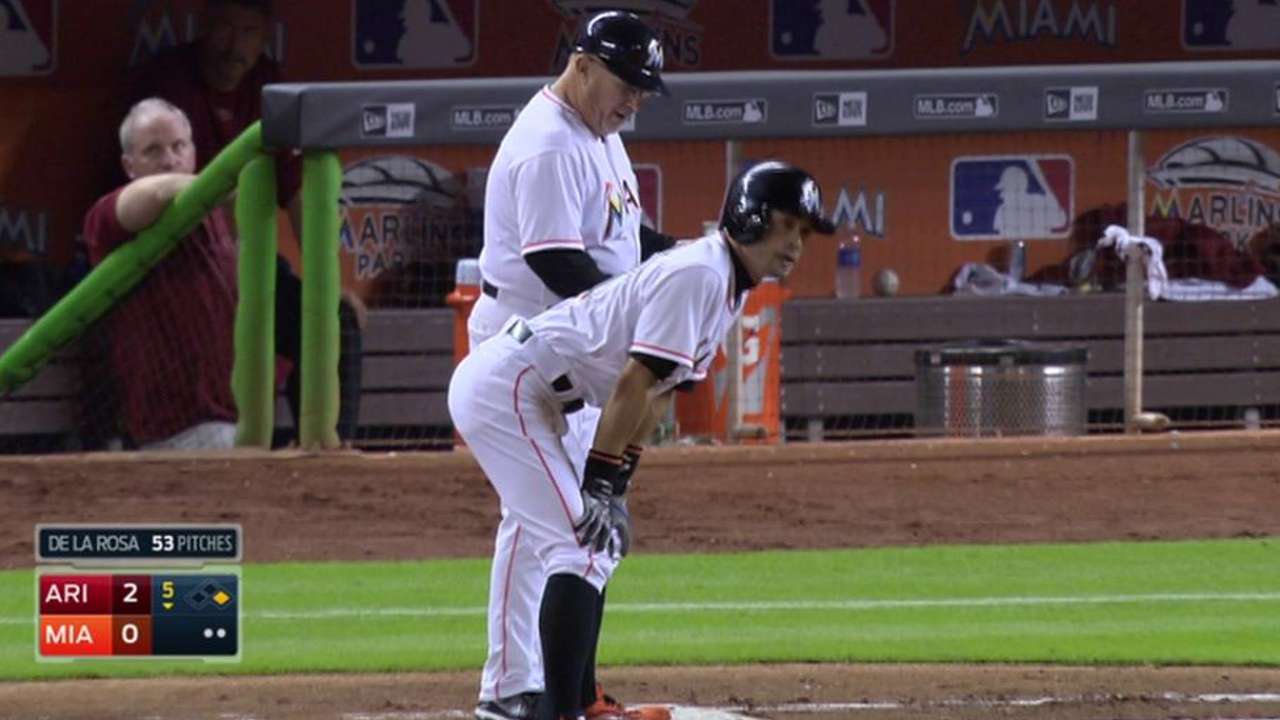 MIAMI -- Ichiro Suzuki wasn't originally in the Marlins' lineup on Monday, but when center fielder Marcell Ozuna was excused for the day for personal reasons, the veteran stepped in and accomplished a milestone in the Marlins' 3-2 13-inning loss.
With a fifth-inning bloop single to left field for his second hit of the day, Suzuki tied Babe Ruth for 38th place on the all-time Major League hits list since 1900 with 2,873. Monday's hits were both singles off of Arizona starter Rubby De La Rosa .
However, the lefty-swinging 41-year-old said he wasn't thinking about the milestone.
"Not with everything that went on today," he said. "I obviously heard about it afterwards. But it's one of those days that I just couldn't think about it."
Suzuki finished 2-for-4 with a walk to boost his season average to .287.
The game marked the first contest for Miami under new manager Dan Jennings, the Marlins general manager who took over managerial duties after Mike Redmond was dismissed from the position on Sunday.
When the dust finally settled on the Marlins' wild day, Suzuki reflected upon tying a legend.
"Obviously, when you think of Babe Ruth, he's a home run hitter," he said. "I never seen him play, and don't know too much about him. For me, I'm just such a different type of player. I like to get hits and use my legs to get different types of hits and obviously he's hitting home runs.
"So you can't really compare. Obviously, we happen to be on the same number [of hits] right now, but it's tough to compare the two because we're such different types of players."
Next up on the all-time hit list is another Hall of Famer, Mel Ott, who has 2,876.
Steve Wilaj is an associate reporter for MLB.com. This story was not subject to the approval of Major League Baseball or its clubs.