Ruth documentary studies his tremendous influence
'American Hercules: Babe Ruth' available on DVD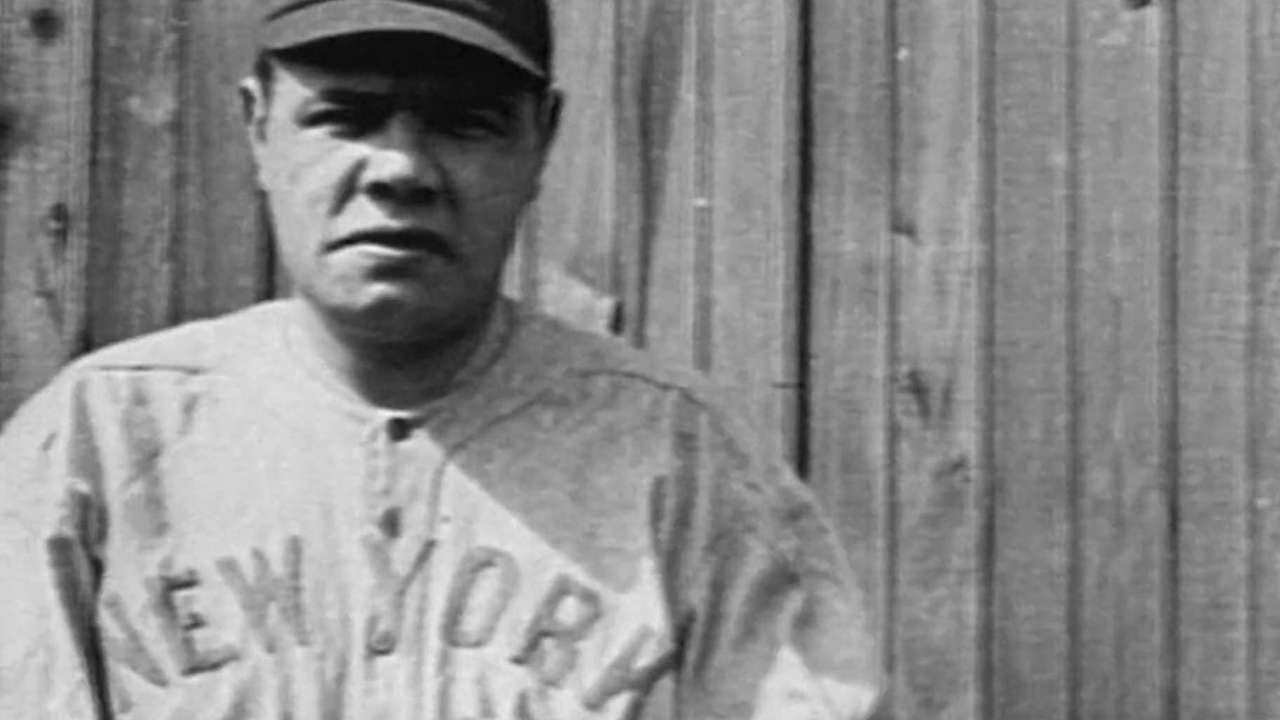 A brand-new documentary entitled "American Hercules: Babe Ruth" chronicles the slugger's rise to fame and the impact of his career and life.
The film, narrated by Emmy Award-winner Martin Sheen, documents Ruth's rise from an orphanage in Baltimore to all but revolutionizing the game of baseball.
• Purchase "American Hercules: Babe Ruth"
The documentary features rare archival material and fresh historical takes on the many baseball feats performed by Ruth between the lines, and it attempts to put his societal impact into perspective.
"You can argue Babe Ruth is the central organizing principle of American popular culture," says Sports on Earth columnist Will Leitch, who appears in the film. "Every movie star, every celebrity, every larger-than-life figure of the last 100 years, they're all, in a way, in Ruth's shadow. The film argues this was a necessary thing, that Ruth was such a massive figure that almost every story in his wake is compared to his own incredible narrative -- that Ruth's story is everyone's story."
• Ichiro ties Ruth on all-time hits list
Jane Leavy, best-selling author of "Sandy Koufax: A Lefty's Legacy" and "The Last Boy: Mickey Mantle and the End of America's Childhood," is one of the scholars featured in the documentary. Other contributors include Michael Gibbons, the executive director of the Babe Ruth Birthplace and Museum, and mythologist Phil Cousineau.
Ruth played from 1914-35 and finished his career with 714 home runs, a record that stood for 39 years, and he still holds the Major League record for the best slugging percentage (.690).
Born in Baltimore in 1895, Ruth was inducted to the National Baseball Hall of Fame in 1936. He died in 1948.
Spencer Fordin is a reporter for MLB.com. This story was not subject to the approval of Major League Baseball or its clubs.