Coleman looks to Eaton for spark on basepaths
White Sox baserunning instructor wants to see leadoff man run more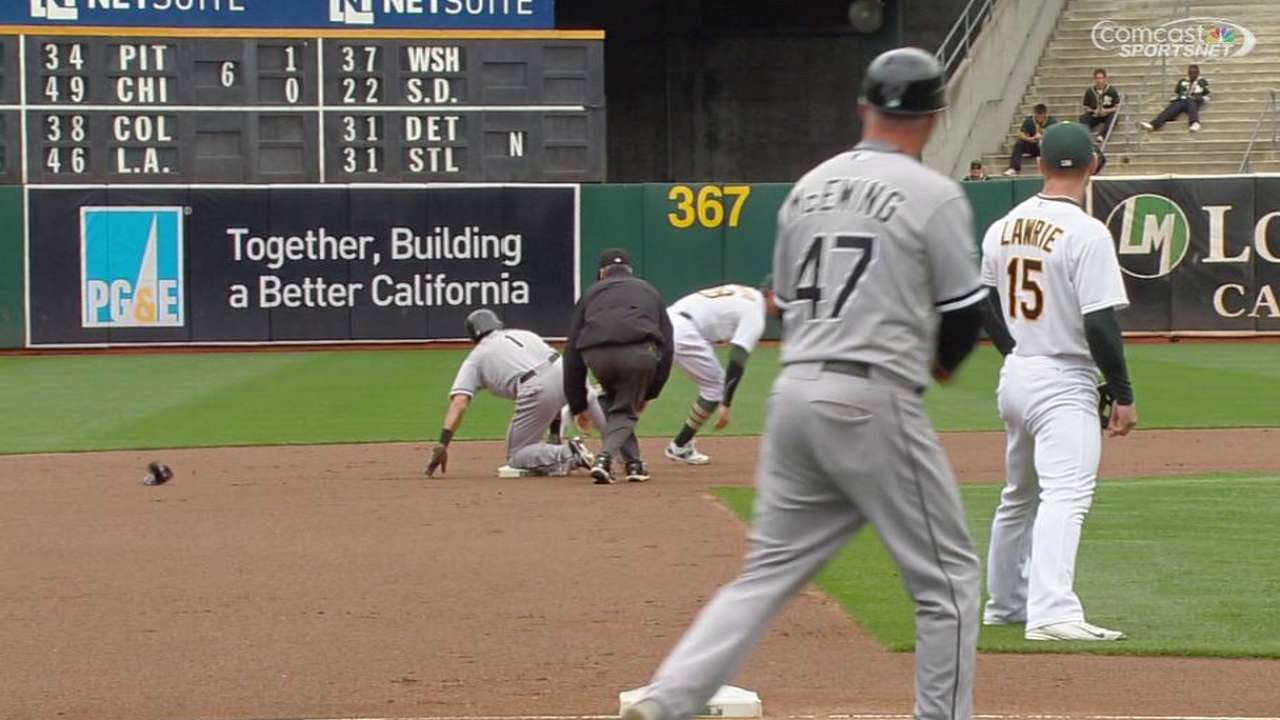 CHICAGO -- The White Sox running game ranked last in baseball with seven stolen bases and a 39 percent success rate (7-for-18) entering Monday. It's a surprising start for a team guided by Vince Coleman, the organization's first-year baserunning instructor and one of the top basestealers in baseball history.
Coleman believes this group has the potential to be far better. He also believes that the White Sox basestealing as a whole starts with Adam Eaton, who is just 1-for-3 this season.
"Someone has to set the tone. So you need that catalyst guy," Coleman told MLB.com on Monday. "He has to set the tone to build the confidence for the other guys.
"I set the tone for Willie McGee and Ozzie [Smith]. It goes on. If he gets picked off, then it's like, 'Is the pitcher good?' We don't want to give the opposition too much credit. I tell Adam that when you get on base and I see you and you don't look like you are a threat to go, even when you are not going, you have to give me that look that you are going. When you do get that green light to go, you have to be ready."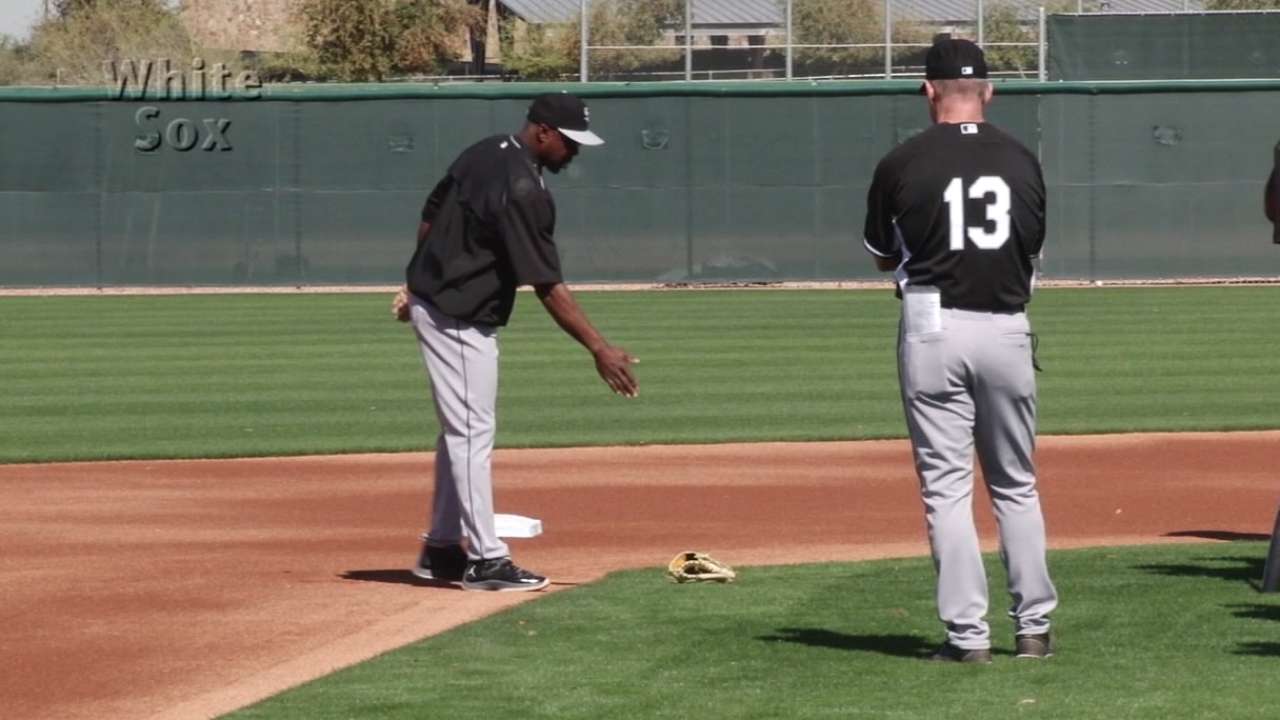 Eaton struggled mightily through the first month of the season but has a .393 average over his last six games and picked up more running opportunities. Coleman believes the fleet-footed White Sox leadoff man has fallen into a rut of playing things too safe on the basepaths and has just tried to instill confidence in him.
There's even reference made to other players such as Delino DeShields, Jr., who worked with Coleman in the Houston organization last year and has 10 stolen bases in a part-time role with the Rangers in 2015. He regularly texts and praises Coleman for building him up.
"So I try to point different guys out to Adam. There's a guy who plays part-time. He can do it, you can do it," Coleman said. "We haven't been where I think we should be or I know we can be. We've played 34 games right now and I can only base it when I played. And if I played and I had 34 games, I had 34 stolen bases."
Of course, Coleman was a rarely seen caliber of basestealer with 752 career steals. Coleman also would like to see better baserunning overall from the White Sox, scoring more from second on base hits or taking that extra base on a wild pitch to avoid the double play. The White Sox are tied for second-worst in baseball with 36 double plays offensively.
"You can win a lot of ballgames just from going first to third and scoring from second on base hits. It makes a big difference," said Coleman, who likes how the White Sox have aggressively gone from first to third. "Find a club to do those things consistently, and they win more ballgames.
"Take advantage of all extra-base hits. More games are won and lost just by those little intangibles that don't show up in the boxscore. It's still a domino effect. When one guy does it, everybody will do it."
Scott Merkin is a reporter for MLB.com. Read his blog, Merk's Works, and follow him on Twitter @scottmerkin. This story was not subject to the approval of Major League Baseball or its clubs.