Sore and slumping V-Mart has Tigers concerned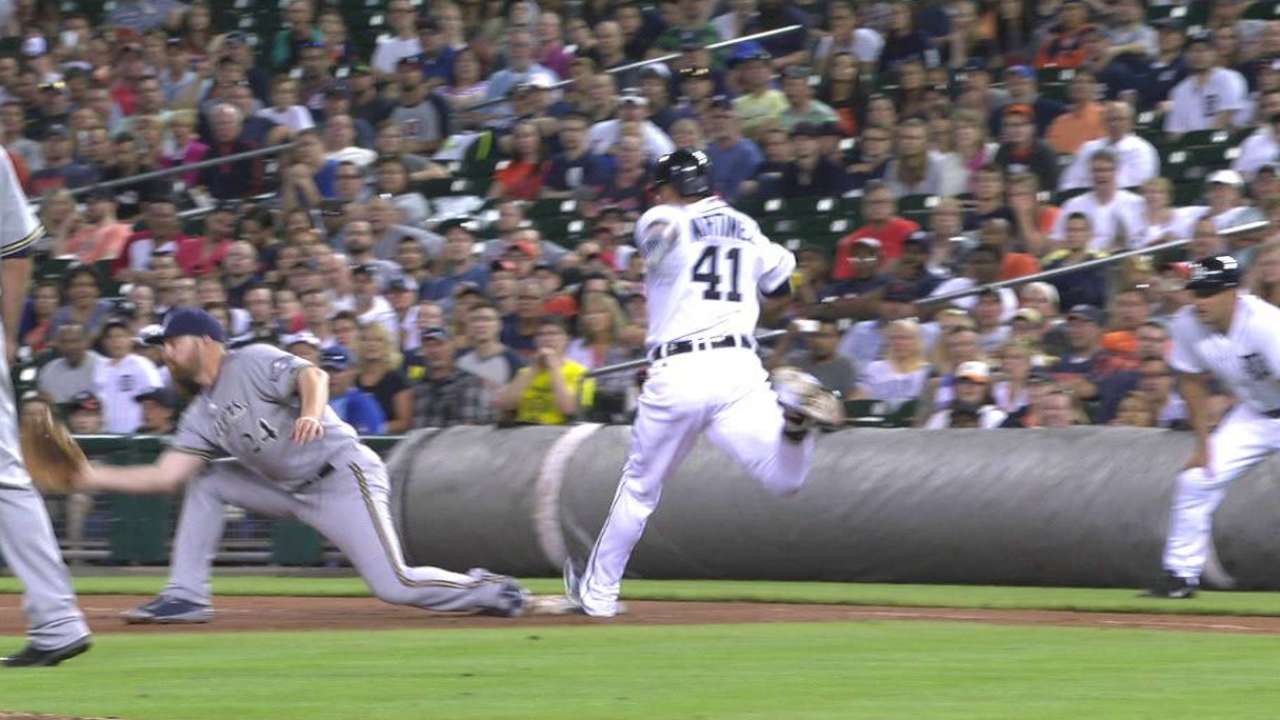 DETROIT -- Victor Martinez knows the frustration. He's feeling it, too, even if he hasn't figured out a solution.
Before the Tigers left for St. Louis a few days ago, Martinez was asked if a few days out of the starting lineup would help his ailing surgically repaired left knee and his struggling left-handed swing.
"We'll see," he said. "Hopefully it'll help."
As he limped in discomfort in the eighth inning of Monday night's 3-2 loss to the Brewers with the Tigers trailing by a run, the knee pinching after hitting the first-base bag while he tried to beat out a double-play grounder, his hope seemed muted. Not only was he in pain, he didn't get the call, the double play standing upon replay review and Detroit's two-on, no-out threat had been dealt a huge blow.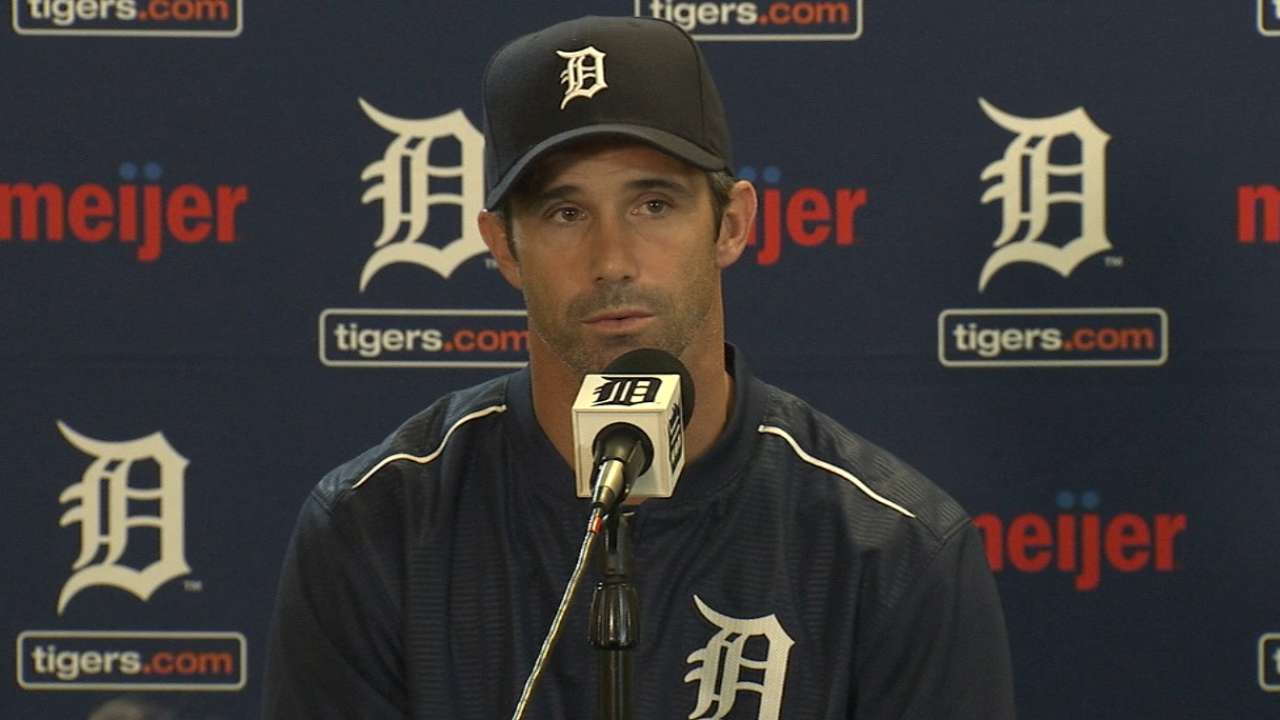 "I think that was the best I went down the line today," Martinez said. "But when I touched the base, I felt it a little, that pinch again."
And after an 0-for-4 night dropped him to 12-for-85 (.143) against right-handed pitching this season, he had to ponder when asked if he felt he was helping his team.
"I don't know," he said. "That's a good question."
Tigers officials seemed to be facing a similar question on what they can do to help him. When asked why pinch-hitting Yoenis Cespedes for Martinez wasn't a consideration in the eighth inning, Ausmus said, "Because part of baseball is understanding humans. That's a big part of it. We need Victor Martinez for the entire season."
Asked if he had considered what else to do with Martinez to try to get him going, Ausmus said, "From the looks of things, I think we're going to have to at least talk about other options. But we'll do that privately."
Martinez sounded open to options -- except giving up on switch-hitting. He took right-handed swings off the right-handed Ausmus during early batting practice Monday, but downplayed the meaning.
"Something that I'm never going to do and I have never done is just going out there and go righty on righty," Martinez said.
For his career, Martinez is 7-for-19 with four walks and two strikeouts batting right-handed against right-handed pitchers. But those at-bats were mainly against knuckleballers, against whom many switch-hitters face right-handed. None of those at-bats for Martinez occurred more recently than 2011.
Tracking a right-handed power pitcher from the right side at this point in his career would be an adjustment.
"Honestly, I don't know how I'm going to react when the pitcher throws the ball," Martinez said. "I might get out of the way. I've never done it before."
Every indication has been that it's not an option. From Ausmus' description, though, the idea had come up.
"We thought about it, we talked about it and he's not comfortable with it," Ausmus said. "If he's not comfortable with it, obviously we aren't going to be comfortable with it."
The Tigers face two more right-handed starters this series in Jimmy Nelson and Kyle Lohse. Whatever options Ausmus has will likely become clear soon.
Jason Beck is a reporter for MLB.com. Read Beck's Blog and follow him on Twitter @beckjason. This story was not subject to the approval of Major League Baseball or its clubs.